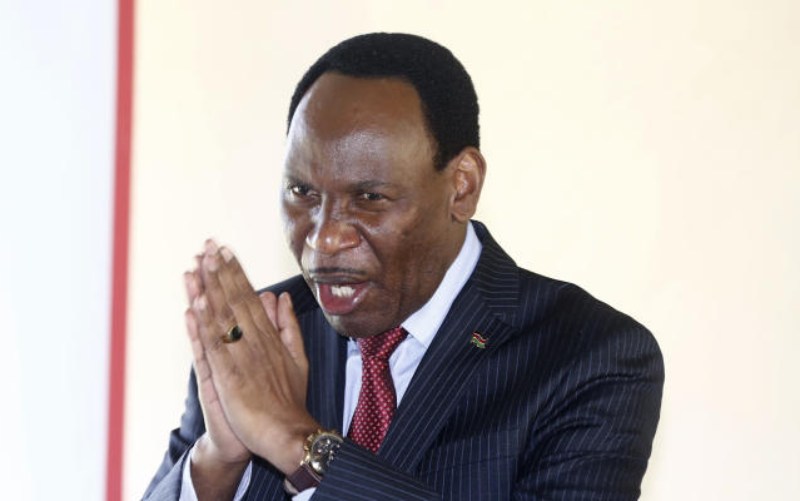 Kenya Film and Classifications Board CEO Dr Ezekiel Mutua recently took a swipe at Kenyan creatives via Twitter.  Dr Mutua wrote, "Dear young artistes, in another 20 years or so the kind of content you are producing now for the likes on social media and fame will be consumed by your children. That time you will be the age of the people you are old today. You will be ashamed of yourself. Itakuaffect!"
READ ALSO: 'Old' Ezekiel Mutua is an embarrassment to Kenya
There has been no love lost between the controversial CEO and Kenyan creatives, with some opining his methods are outdated. His reputation precedes him as a stern "moral police" who censors films, songs, and television adverts which feature sexualised content and same-sex relationships.
Changing times
In general, Kenya has a traditional and socially conservative culture, but this has been challenged in recent years by the younger generation. The emergence of Gengetone music and increased use of social media platforms have fueled more open discussions about sex and relationships, and the arts have reflected this.  Dr Mutua has been at the frontline of this culture clash ever since he got the top job at KFCB in 2015 and has often been the centre of controversy, with Kenyans expressing mixed reactions regarding his directives.
READ ALSO: I'd rather lose my job than promote homosexuality - Dr Ezekiel Mutua
Anything for clout?
Even though he has faced criticism, a section of Kenyans sees the sense in Dr Mutua's strict policies. For instance, the recent rise to fame of socialite Shakilla is attributed to a myriad of clout chasing scandals. She claimed to have bedded public figures such as Willy Paul and Victor Wanyama, but apologize and admitted to lying after the latter sued her. Established figures in the showbiz industry, socialites Vera and Huddah Monroe have also courted controversy in a bid to get famous. All these raise a question as to how far some Kenyans will go to be famous.