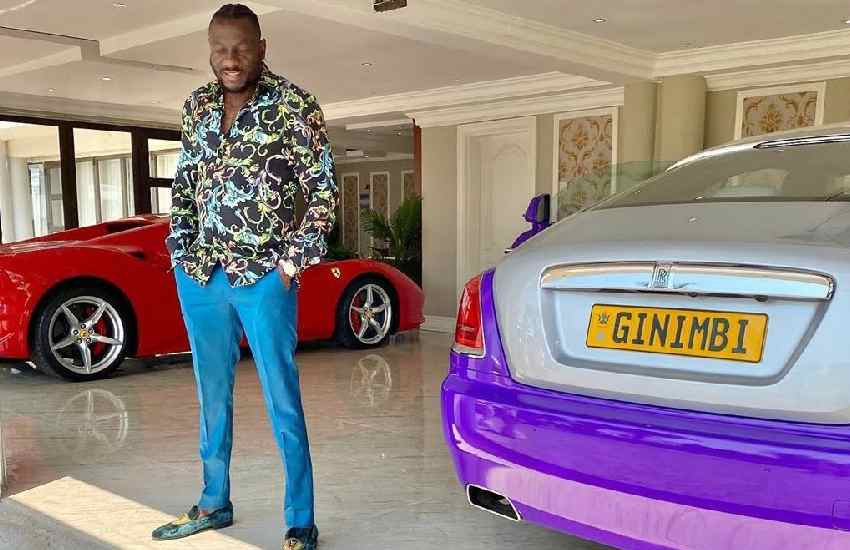 Zimbabwean authorities have dropped a fraud probe into the late flamboyant businessman and socialite Genius 'Ginimbi' Kadungure.
This is after Ginimbi's estate on December 2 furnished the state with his death certificate at a hearing before magistrate Trynos Utahwashe after prosecutor Teddy Kamuriwo made an application for the withdrawal of charges that were pending in court, and cut short by the socialite's tragic death on November 8 in the outskirts of Harare.
Kamuriwo's withdrawal, before plea, ending a yearlong protracted battle between Ginimbi and the Zimbabwe Revenue Authority (ZIMRA) over claims the businessman undervalued a Bentley Continental and forged documents to import a Rolls Royce.
Read Also: PHOTOS - Ginimbi's flashy lifestyle featuring Sh150 million car collection
"We had to go to court because Genius' Bentley Continental and the Rolls Royce are still being held by the police. For us to have those cars released, we needed to first have the cases closed at court. What we were doing as his lawyers, was to ensure that the property is released, and then, obviously, the state estate will then be able to account for those two vehicles and once those processes will be done, the cars will be handed over to the executor who was duly appointed by the master of the High Court," Ginimbi's lawyer Brighton Pabwe told H-Metro.
According to the Herald, ZIMRA initiated a probe in 2019 and filed charges against the businessman, who died , claiming he allegedly connived with an unscrupulous officer in 2017 to evade duty amounting to $58,665 by lying that a Bentley he bought for US$3.2 million was worth $1.9 million.
The taxman also claimed that the about town personality, who owned a lucrative gas company with footprints in Bostwana and South Africa, in that same year bought a Rolls Royce Ghost vehicle for Sh4 million (R5 million) from a dealer - Daytona (Pvt) Ltd -  in Johannesburg, South Africa.
Ginimbi, however, allegedly forged an invoice of Sh22 million (R3 million) from Daytona and presented a fake clearance bill from the South African Revenue Services (SARS), thus prejudicing ZIMRA, who acted upon the misrepresentation and charged him $1.3 million instead of $228,000 in tax.
Read Also: Honda Fit driver on surviving Ginimbi's car accident - 'It's a miracle'
In February 2020, Ginimbi spent over a week behind bars after he was denied bail 'in the interest of justice' at the Harare provincial magistrates court over what the judge termed as the socialite's 'dishonesty' after more charges were brought against him while on bail over similar allegations. At the court, he faced other charges including claims his company, Piko Trading (Private) Limited, misrepresented to ZIMRA that it made $2.7 million in sales, when it had, in fact, made $9 million. He denied the allegations.