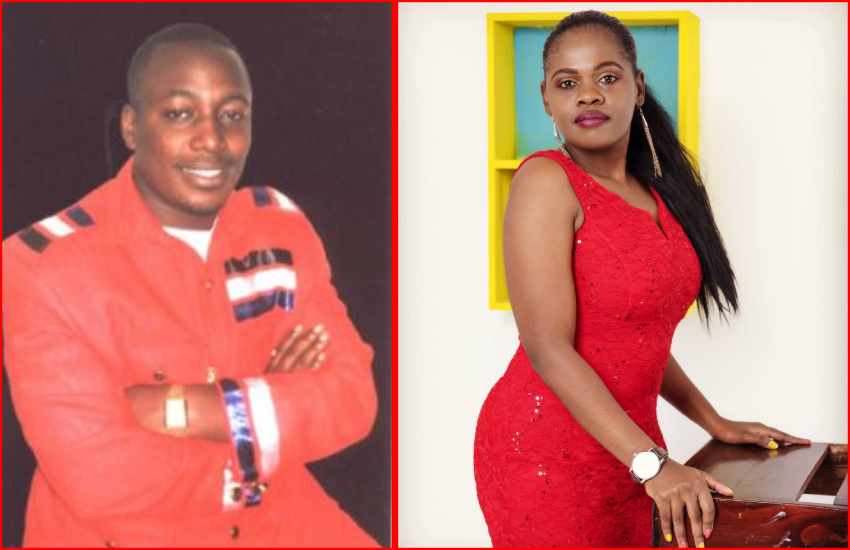 Betty Bayo's ex-husband Victor Kanyari has shared his opinion on the gospel singer's fiancé. Speaking during an interview with Word Is, the controversial pastor expressed his shock after learning that Bayo's fiancé is a divorcee.
According to Kanyari, Bayo should have settled down with 'a holier Jesus'; a man that has never been with anyone or fathered a child elsewhere. "I thought she was going to marry 'Jesus' after all the hateful things she said about me. He is a man who left his family, a wife and two children somewhere. She did not look for Jesus, tell her to marry a holier 'Jesus' kind of a man so she can surprise us, not a man who has been used somewhere," he said.
Read Also: Business as usual - Rebranded Prophet Victor Kanyari now Bishop
Now that the 11th Hour songbird is starting over with a new man, the self-proclaimed prophet expressed hope that her future husband will give children he sired with Bayo the best of life. "I have given my children the best life and I promise to take them to the best schools in America. Now that there is another man in her life, I hope he will be chipping in," he added.
"I am cuter," said Kanyari as he went on to brag that the singer's fiancé cannot compete on his level. "He is from Central Kenya but can't compete with my level. He is a hungry man, that is the best way I can describe him. I can buy them lunch, only that they have not shown up. I do not know why she has rushed things since I did not expect her to be with that kind of a man. I expected a different kind of man."
Despite his sharp criticism, Kanyari insisted that he is still friends with Bayo. "She calls me anytime she is in a problem or is stressed. I wish her well and we shall meet at the end of all these," he said.
Engagement
The Hivyo Ndivyo crooner said yes to her fiancé during her birthday celebration held on Thursday, November 26, 2020, at the Trademark hotel. The excited mother of two shared the news on her Instagram page with the caption "Taken." She had earlier written a list of qualities she was looking for in her future partner and it seems her mystery man ticked all the boxes.
Read Also: Gospel singer Betty Bayo engaged
Here are the qualities;
"1. Divorcee/single father (bird of the same feathers).
2. High self-esteem sitaki mtu haja overcome past yet I have. Mimi nisha overcome, no crybabies.
3. Not mama's boy, no.
4. Be a tither in his church, no heavenly thief.
5. Know English, we can't both talk broken English, my fans must see the difference.
6. Love my kids.
7. Vaccinated to cyberbullying kama hana, I will give him a dose; huku tuna survive by fire by force.
8. No shouting or violence, I love peace.
9. Not too serious, I don't want a boring life.
10. (Bank) statement and original ID."
Related Topics