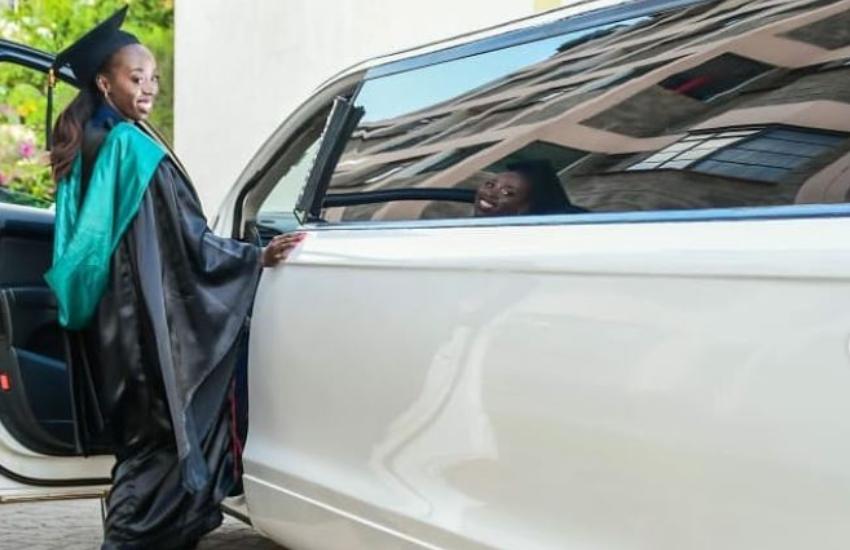 Fast-rising model Dion 'Rue Baby' Okello is celebrating her elder sister Vesha Okello alias Shaillan. This is after the 23-year-old graduated on December 2 with a Bachelor of Commerce (BCom) degree from Strathmore University.
"To have a big sister who sets the right path is a blessing. You have put the bar high for me and my younger ones. Thank you for making us proud, sis. Now go out and work harder. Congratulations and may God bless the work of your hands Vesha Shaillan. I love you, sis," posted Rue.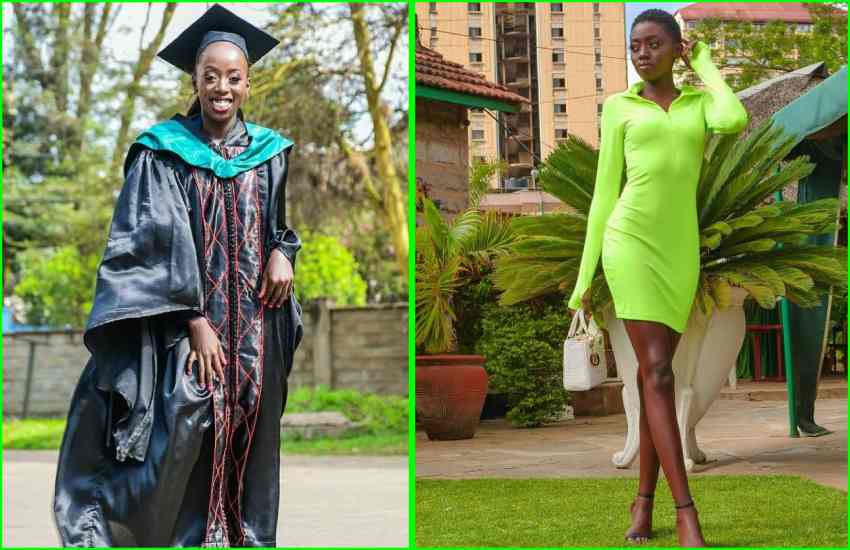 In a showcase of family excellence, Vesha was chauffeured in a limousine to the Villa Rosa Kempinski, Nairobi soon after the graduands only event, which was streamed online following Ministry of Health (MOH) protocols on the management of Covid-19 in Kenya, ended.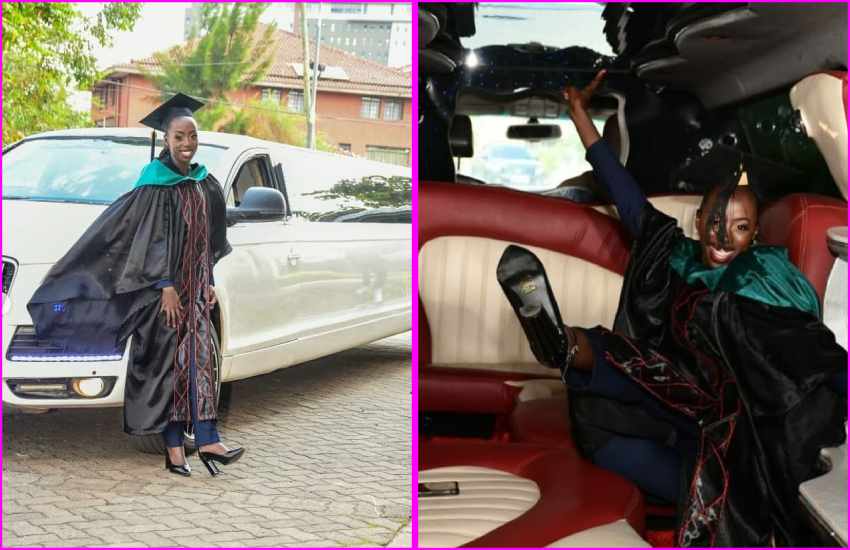 "When your mummy is Akothee, the president of single mothers. From the graduation square to a Limo, straight to 5-star hotel Villa Rosa Kempinski. Proud single mother," revelled their mother, singer and entrepreneur Esther Akoth alias Akothee.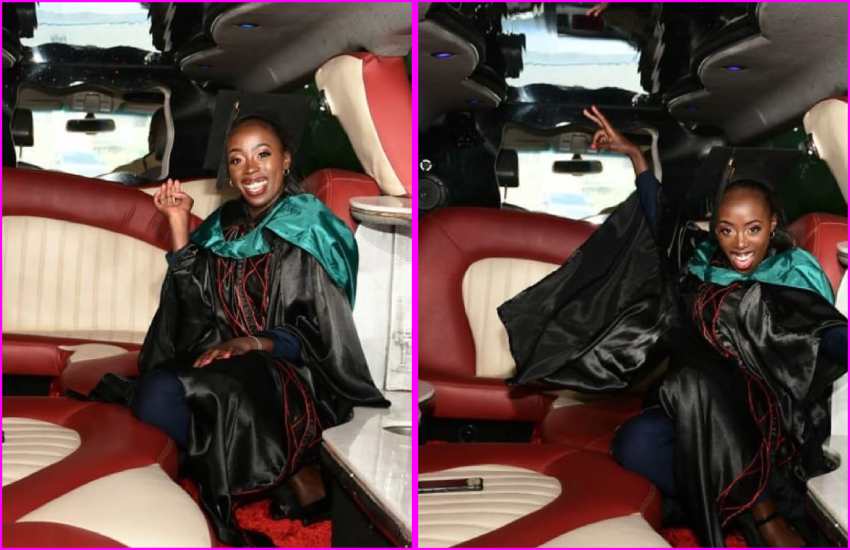 Opening up about Vesha's schooling on November 30, a day to the commencement of graduation festivities on the campus which are slated to end on December 4 when Masters and PhDs students are conferred with degrees, Akothee celebrated her daughter for the milestone, saying it was a dream come true.
Read Also: PHOTOS - Akothee's message as sister graduates with Master's
"I have never step foot in Strathmore University, I don't even know how it looks like nor its bank details. I transfer school fee to my children's accounts and they can choose to pay school fee or spend the money it's none of my business. (I am a very irresponsible mother, my parenting skills are different) after 18, you are old enough to marry - so whatever you want to do with your life is your choice, but just know, off-camera, I am a tough disciplinary, no-nonsense mother," she stated.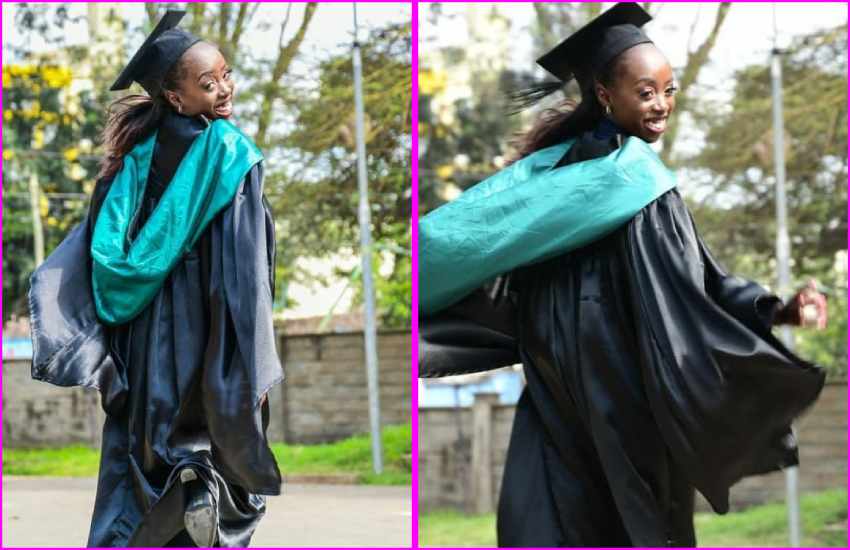 Adding: "I had so many problems in my life that I could not afford to police whether Vesha is in school or in a man's house, but I would call, follow up, show up in their hostel without permission just to let them know, the freedom is also monitored. I managed to make my children my friends, so we can talk about everything and everybody. They knew my main worry was pregnancy, but I warned them, when you get pregnant, you will carry that baby to term, give birth and go live in Rongo."
Related Topics