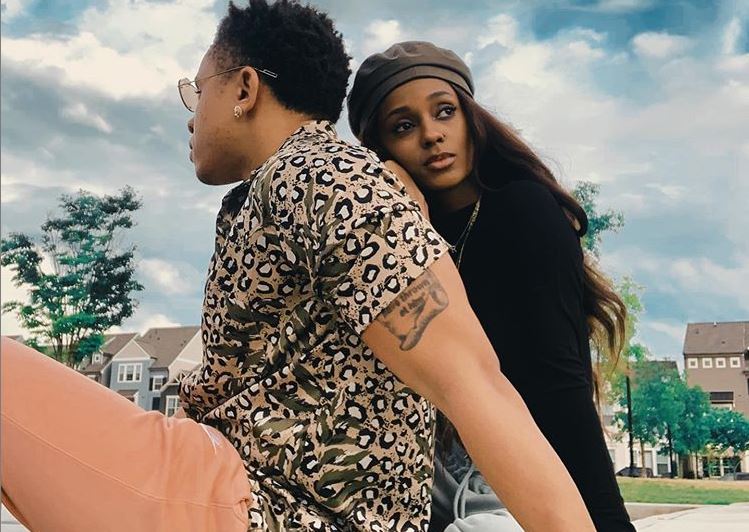 Celebrated Tanzanian singer-songwriter Vanessa Hau Mdee alias Vee Money has excited a section of her fans in what looks like a musical comeback after the 32-year-old rapper announced a hiatus. 
The Atlanta based songstress sent the excitement wave across social media after featuring in her boyfriend's new music video dubbed Love Somebody as the main vixen. Vanessa, who is rumored to have married her boyfriend Rotimi- a Nigerian-American actor and singer, took to her social media platform to reveal the song's developments as she sent Rotimi a heartwarming birthday message.
In her message, Vanessa expressed gratitude for being part of the song but importantly for being part of Rotimi's life.
"What a difference a year makes, to think we were out GQing in Abu Dhabi last year and today we sit in our home and virtually connect with the world. My baby your heart is huge and in true Ro style on your birthday you continue to give, honored to be your eve in life and in this visual masterpiece," she wrote in part.
In the well-written piece on her Instagram page, the Cash Madame hitmaker revealed that the two had spent the better part of the year together, adding that they have grown a lot through it all.
ALSO READ: Vanessa Mdee and Rotimi get matching tattoos of each other's names
"So everyone has in one way or another been affected by the pandemic ????. Some more than others but one thing is for sure we were forced into isolation. We were forced to sit still and either be away from family or joint at the hip. In our case we've spent every single day together and to say we've grown is an understatement. We have been pruned, plucked, groomed, cultivated, restored ... it's been a beautiful experience and personally this is our new normal and every day in isolation with you sounds about perfect," she added.
Talking about the song whose theme reflects Adam and Eve's Biblical story, Rotimi revealed that he wanted to share with the world their love story. As a result, he brought out Adam's role, and Vanessa took up Eve's part in the video, which now has over 300,000 views on Instagram. 
"During this tough time in our society, we wanted to share a piece of our love with the world. Love always wins," Rotimi was quoted.
ALSO READ: Wedding bells? Vanessa Mdee takes Rotimi to Tanzania
Announcing the song's release through his Instagram page, Rotimi appreciated the fact that Vanessa appeared on his music video as the main vixen.
"No better way to celebrate my birthday than to spread love with this beautiful song & lady," he wrote.
Vanessa's appearance in the video comes months after she made a U-turn on an earlier announcement that she had quit music to embark on a self-discovery journey. She affirmed that she would continue making music and performing.
Is Dr. Ezekiel Mutua over flexing his moral-reform muscle?