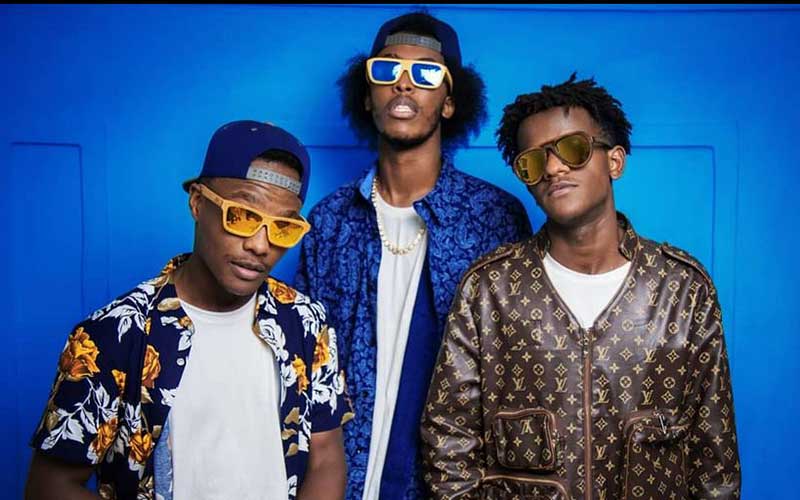 West Pangani, a Kenyan alternative hip-hop group formerly based in Baltimore has dropped their sophomore album, Letters to the Future. According to the trio made up of Mandwic, Danny and Allan, the album is a time capsule bearing messages of how they hope the future will be.
"The sky in the album art is a picture taken back in 2018 when coming back to Kenya. The album tells of how we want the best for the future so we're writing music to tell our future selves that our resilience is what put us here; having the heart to do this particular genre despite the stones thrown at us. We are also addressing how we want our future to play out in terms of relationships and financial status. In our 30s and 40s, we want to be able to sit down and listen to the songs and feel proud of ourselves," they told Standard Entertainment & Lifestyle.
READ ALSO: West Pangani looking to make a mark
Collaborations
According to West Pangani, Harlem-born American rapper, songwriter and actor Dave East was a major influence in creating the album which features collaborations from German and Spanish musicians.
"We believe that we  stand a chance of being acknowledged internationally since Letters to the Future features Endlessstory from Germany. We also featured a Spanish singer called S1ren who brings the woman factor into the album, which is crucial for us because we talk about a woman's love in the songs. Her perspective was key in making the album come together," said the group.
West Pangani also linked up with Mbithi in Broken Ties "to bring a sense of belonging." Describing the creative process with Mbithi, they said "we have an amazing relationship, having talked on the phone for hours. We sent each other several songs back and forth just to end up with the right one."
Production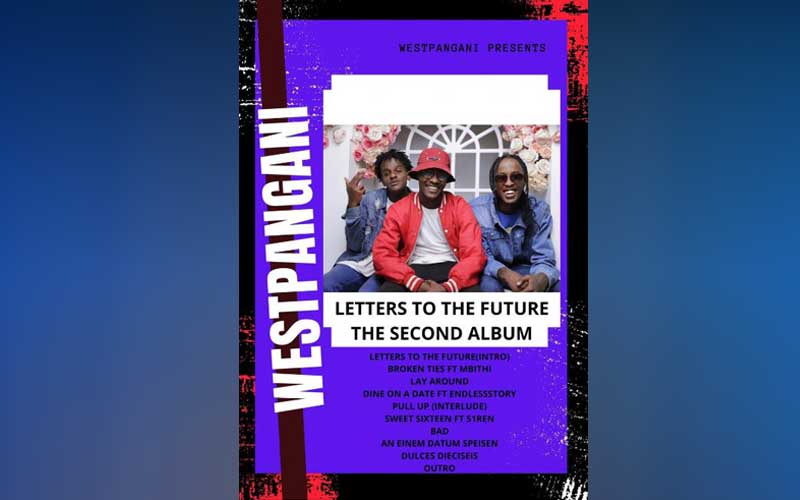 The group further revealed that they co-produced every song in the album, a creative process which took eight months.
"With the help of our sound engineers Motif Di Don and Diesel J, we made it work. Some tracks were mixed and mastered in German, some by us and others by Motif. It was a joint process which was time-consuming but we're proud of the end-product. Each album copy retails for Sh1,000 and thus far, we've sold 39 copies out of the 1,000 target. We intend to distribute the albums in the streets and push for its success. It's a journey we signed up for and are more than ready to work for it."
READ ALSO: I shunned my father's nursing dream to pursue music - Upcoming 'Love' singer Mell
Dealing with loss
Previously speaking to Standard Entertainment & Lifestyle, Mandwic revealed that he turned to music to deal with the pain of losing his father.
"In 2018, I lost my father and sought an avenue to vent my feeling and I automatically turned to music.  Alongside my cousin Danny who was also going through turbulent times, we started recording music," he said. They were later joined by Allan to form West Pangani.