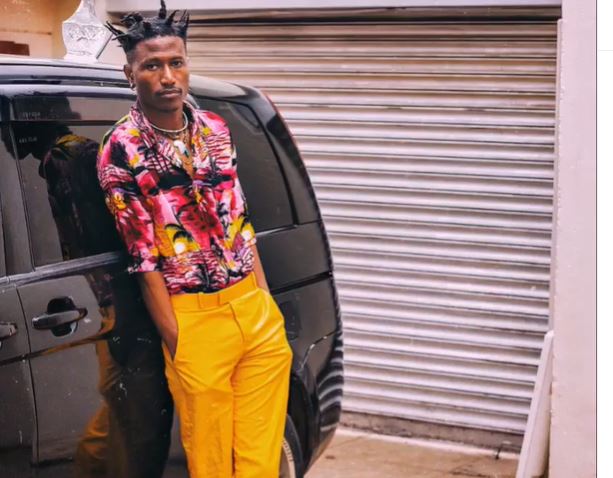 Kenyan rapper Octopizzo has Kenyans on Twitter divided following his tweet on Tuesday afternoon. Octo called out Kenyans for offering overwhelming support to Tanzanian artist Diamond Platnmuz but fail to do the same when it comes to local musicians such as Otile Brown. 
"MFs out here Gassing Diamond but will not support Otile Brown. The Mediocrity on this platforms. Smh," read the tweet.
Octopizzo's tweet comes hours after Diamond released a new song Featuring Koffi Olomide #Waah, and is currently trending number one on YouTube in Kenya. The video has gained a lot of traction, with over 2.9 million views in 24 hours.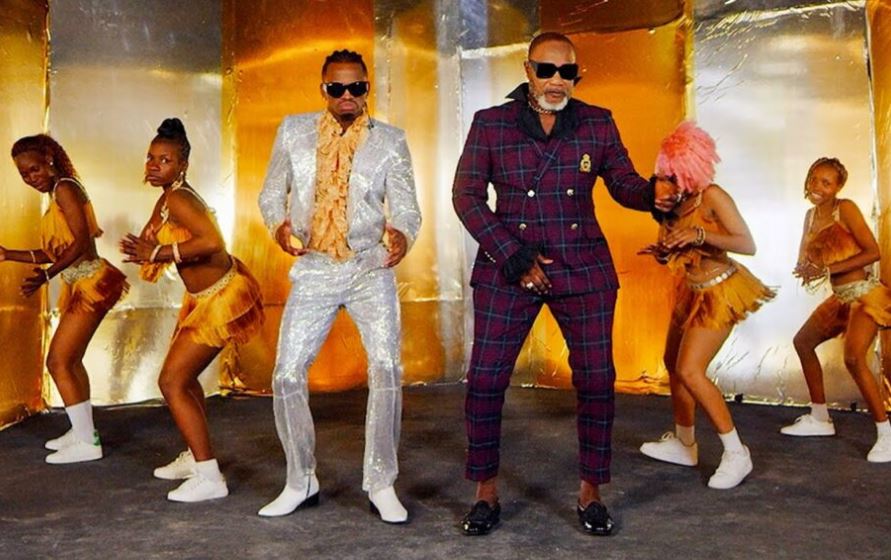 ALSO READ: Octopizzo vs everybody: Is Kenya's hip-hop scene getting murky?
While a section of Kenyans agreed with the rapper that local musicians need more support, others opined that Kenyan artists need to put in more work. 
Like I just saw on YouTube diamond posted this son with the Congolese guy the song has like 2.5mills views in two days Otile did Jamila a week ago still stuck at 445k views mahns its bad really bad — brayoo twitch (@brayootwitch) December 1, 2020
I get that Otile is kenyan, but must i keep trash in my house just because it's made in Kenya? No way. Trash remains trash. — Pharaoh (@ke_pharaoh) December 1, 2020
Otile Brown makes good music that we should be proud of us Kenyans. But some people worship the Wasafi for whatever song the throw at them.
Octo I support you totally & big up for supporting KE ????????????

— Ndima (@Its_Ndimah) December 1, 2020
Invest well in your business and MFs will support it. Diamond has consistently been doing good music, why not appreciate his efforts and btw, he has never called US MFs — Ekisa (@GeorgeKiprop) December 1, 2020
Di you think Tanzanian's will gas up Otile brown over Diamond??? We need to support our own. Otile has very good and professional done material — HOOK (@omollo_o) December 1, 2020
Most agree that Otile Brown is good. I rate him high just as I rate you in Kenya music sector. But that is my subjective opinion, which I must not force on anyone. Diamond is huge. But one must not he forced to pick what he or she doesn't like. That ain't mediocrity. — Otieno Otieno ???????? ???????? (@DanielOtienoOti) December 1, 2020
Even you you would pick a diamond collabo over Otile. Music is art should trigger emotions hakuna kuforce issues — Njoroge Mwahe (@njoroge_mwahe) December 1, 2020
I think good music attracts you subconsciously.

For instance people like Fally Ipupa without understanding even the dialect.

I like Otile but not koz he is a Kenyan;good music. — Ayogo (@ayogo_do) December 1, 2020
If he's good he's good. Let Diamond have his moment. Meanwhile, work harder for your music to be appreciated outside Kenya. — MM (@MM99498370) December 1, 2020
Diamond is good, Let's accept and move on... We love Otile still — Miss Gordons ???????? (@MissGordons1) December 1, 2020