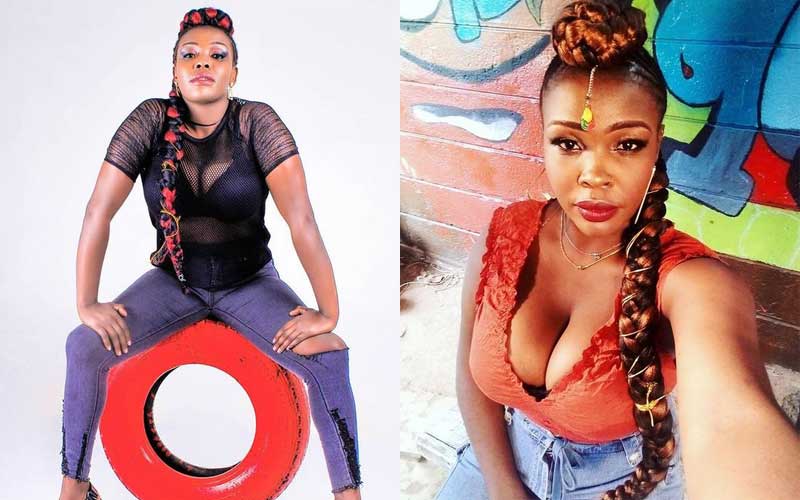 We catch up with Quality Ka Hizo rapper Pizo Dizo, formerly signed to Grandpa Records as she speaks on being a single mother, life in Kibera, teen pregnancies and ravages of the COVID-19.
What have you been up to?
When my contract with Grandpa Records expired I decided to go solo and I've been concentrating on building myself. I'm freelancing; when I see a good producer I work with them. I believe artists have to be open-minded and work with even Lingala producers, as long as the end-product is a hit.
I have several releases among them Sister Jose, Mundu Khu Mundu, WeUliskia Wapi featuring Otile Black and Nulif. My most recent song is Rungu Ya Karao release on November 3.
What's the story behind Rungu Ya Karao?
I stay in Kibera and I used to see police officers clobbering area residents during the COVI-19 curfew hours. One day while in the studio, it was getting late and I told the producer I'd like to go home as 'naogopa rungu ya karao'. He suggested that I come up with a song along those and Rungu Ya Karao was born.
READ ALSO: 'Chali Stinji' rapper, Pizo Dizo, now a mother
What are the challenges you've faced releasing music during the pandemic?
Currently, when shooting a music video you must consider the number of people on set as one could easily get arrested. Artists heavily rely on shows to make money and it's been very tough ever since social gatherings were banned.
How has COVID-19 impacted Kibera residents?
Being a slum, Kibera residents can't stay a metre apart in line with social distancing guidelines. Most residents live from hand to mouth and they cannot stay at home as they have dependents. The crime rate in Kibera has also gone up with young people losing their lives to mob injustice over theft allegations.  Young girls are getting into prostitution, charging as low as Sh200 . HIV and teenage pregnancies are on the rise. Everything is f**** up.
Do record labels take advantage of young artists?
When I signed my contract with Grandpa I was naive. I was just a young girl living in Kibera with a love for music. I could not afford to shoot a music video, let alone studio sessions. When they said they would record my music and shoot the music video, it was a dream come true.
I was unaware of what I signed up for and had hopes of making it big. I did not even give it to a lawyer for scrutiny. To artists, when the deal sounds too good, think twice.  You might blow up, with your music being in rotation but you're broke.
You admitted to battling depression in 2019. How has been the journey since?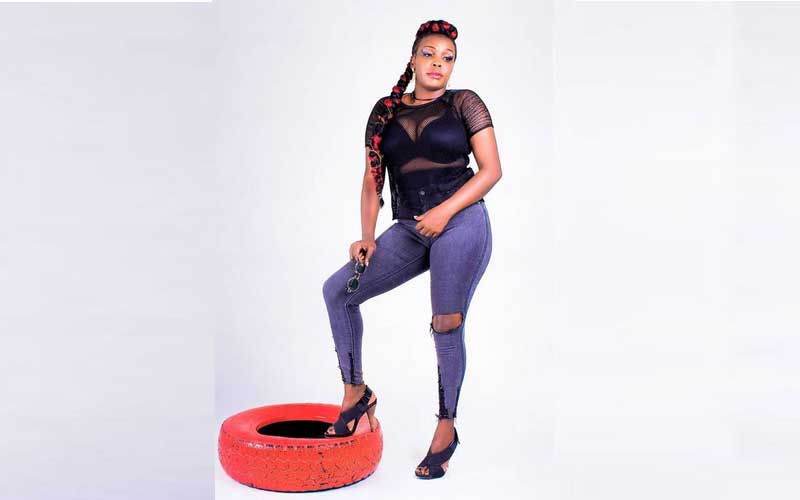 It hasn't been easy but I've learned to leave to God things that are beyond my control. S*** happens and everyone has stress but at the end of the day, God will always have your back.
I have a child who looks up to me and should anything happen to me, how will he survive? I'm his world. If I commit suicide due to depression, it would not be fair for him. Going into the studio to work on my music also relieves stress.
How old is your son? Are you in communication with his dad?
He's turning six years on Christmas Eve. His father went back to Nigeria and we've never heard from him since.
Tell us about being a single mother…
It isn't easy, you have a lot on your plate. In my situation, sometimes my child is sick and I need to record songs, quite a dilemma. In such instances, fans start wondering where you've disappeared off to.
READ ALSO: I battled depression, suicidal thoughts, reveals Pizo Dizo
Given the rise in teen pregnancies, what advice would you give young girls?
In Kibera, it's the norm for girls to run to quack doctors for abortion and in the process, lose their lives or can no longer bear children. Do not rush, the life you are trying to chase right now will come later. Take your life seriously. If you are in school, concentrate on your studies. When you're grown, you will have as much fun as you'd like.
What don't we know about you?
I'm a good listener. I don't brush off people and I'm keen conversations on how we can build each other.
Parting shot...
I know things are tough for many people but hold your head high and keep holding on. If you are about to give up, the storm will pass.
Covid is real so practice social distancing and wear a mask. Think of the lives you're putting at risk.