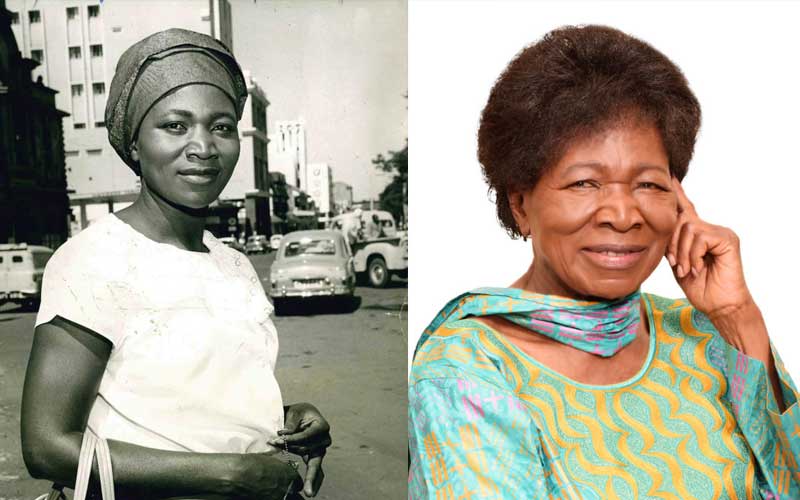 She was the first Kenyan woman to become a Senior Superintendent of the Kenya Prisons and thus pretty instrumental in spearheading its rehabilitation programmes, besides separating male from female prisons. Phoebe Asiyo also became the first African woman head of the giant Maendeleo ya Wanawake, which she later left for elective politics. She became MP for Karachuonyo in between fighting for the education of the girl child, women's rights and gender equality.
The Chair of the Caucus for Women Leadership since 1997 also served as a member of Parliamentarians of Global Action and Goodwill Ambassador for the United Nations Development Fund for Women for the past 17 years. In 2009, Phoebe Asiyo, recipient of the Order of the Grand Warrior of Kenya, became the first woman elder, a rarity in most of Kenya's 42 communities, including the Ameru and their Njuri Nceke, and the Mijikenda and their Kaya.
READ ALSO: Lavish Western Kenya funerals should be reviewed – Phoebe Asiyo
The Chair of the Luo Council of Elders, Ker Riaga Ogalo, attended as did Phoebe's hubby, Richard and their two children; Aseto Asiyo and Dr Mary Asiyo who jetted in from Germany. The former Commissioner with the Constitution of Kenya Review Commission was installed as an elder according to Luo customs and traditions. That included being crowned with a ligisa (Luo traditional cap) and an orengo (flywhisk), a goatskin apron adorned with beads and seashells and a matching skirt.
The ligisa, that is handed over by an in-law, symbolises that a woman belongs to the community, while the orengo is a sign of power and leadership for which Mama Asiyo had the distinction of being the longest-serving woman MP in her time. She vied and served two five years terms: 1979- 1983 and 1992-1997, a record that has since been broken by, among others, Beth Mugo with her third stint as Dagoretti MP. It is interesting to note that Phoebe's Affirmative Action motion in Parliament was defeated in 1977, but later implemented in full after being returned by Beth Mugo...23 years later!
READ ALSO: 'Mama Jael' politically kicked out Mwai Kibaki out of Nairobi to Othaya for good
Born in 1932, the daughter of a pastor was raised in a missionary centre where she went against the mores of her time by attending Gendia Primary School in Karachuonyo. From Embu Teachers Training College, she had a brief teaching stint, but left for the prisons department, rising to Senior Superintendent in six years to 1964.
RELATED ARTICLES