Wasafi Classic Baby (WCB) signee Raymond Shaban Mwakyusa aka Rayvanny, has revealed he will remain signed under the record label despite having launched his record label. Speaking during a previous interview on Wasafi, Rayvanny confirmed his record label, which he says will have different artists but will not be exiting Wasafi anytime soon for a solo venture.
"I am opening a label and I will have artists in it, if I wanted to leave, I'd have left by now," he said.
The singer's response mirrors that he gave during an interview with Wasafi TV a few months ago after rumors of him leaving the record label took over social media.
"Before I even say a word, Vanny Boy and Wasafi are for life. I want to first thank my management, WCB Wasafi, I greatly thank Diamond Platnumz for the far I have come. If I decide to have a label, I can even have about five of them. So, there is no way that I am leaving Wasafi to go to another label. Maybe I own about 10 labels under my name," he said.
ALSO READ: Rayvanny to leave Wasafi and start own record label, Diamond confirms
Rayvanny's boss, Diamond Platnumz, recently announced the news of his upcoming project, terming it the biggest studio Tanzania has ever seen.
"Not sure if I'm allowed to talk about this but Rayvanny is starting his own record label very very soon. That label is so big. I was looking at his studios and told him, 'Rayvanny this studio is big'. The day he will post it, as we speak it will be the number one best studio in the country," said Diamond.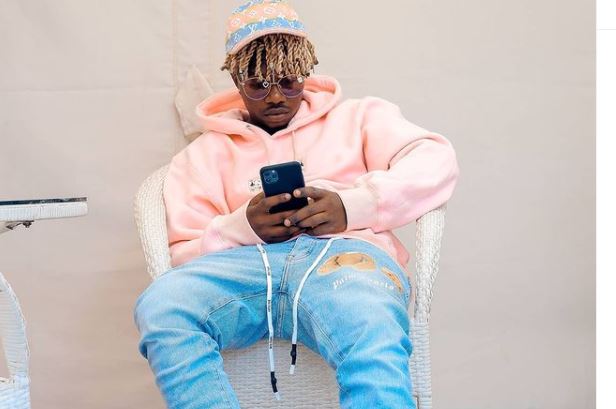 As a musical mentor, Diamond explained that he tries his best to urge his mentees to spread their wings. He encourages them to try different things to advance financially and grow in their career, even if it meant exiting Wasafi.
"Anyone under the Wasafi record label is allowed to start their own projects if they want to. An example is of Drake, who has OVO and is still signed under Lil Wayne's Cash Money Brothers records. What I keep telling my signee's is that they should think outside the box. Let's be diverse and bring in different ideas," he added.
ALSO READ: WCB star Rayvanny links up with Cuppy, Rema for mega 'Jollof' tune
A few WCB signees have heeded Diamond's advice and gotten several projects to work outside their music careers, including being brand ambassadors. Recently the record label's youngest member, Zuchu, landed a job as the new Darling hair brand ambassador. Her music counterpart Mbosso, was also appointed as the brand ambassador for Tanga Fresh, a leading dairy processing Company in Tanzania.
"Official Tanga Fresh Brand Ambassador. Asante Sana @tangafreshtz kwa Kuniamini, Ahadi Yangu Kwenu Sitawaangusha na Hamtajutia Kufanya Kazi na Mimi ..".. Si Mmetaka Wanywe Maziwa Ya @tangafreshtz Basi na Kuyaoga Watayaoga Mwaka Huu ... " #Tangafreshtz #TangaFreshBrandAmbassador???? @tangafreshtz @sechonge_as" wrote Mbosso.