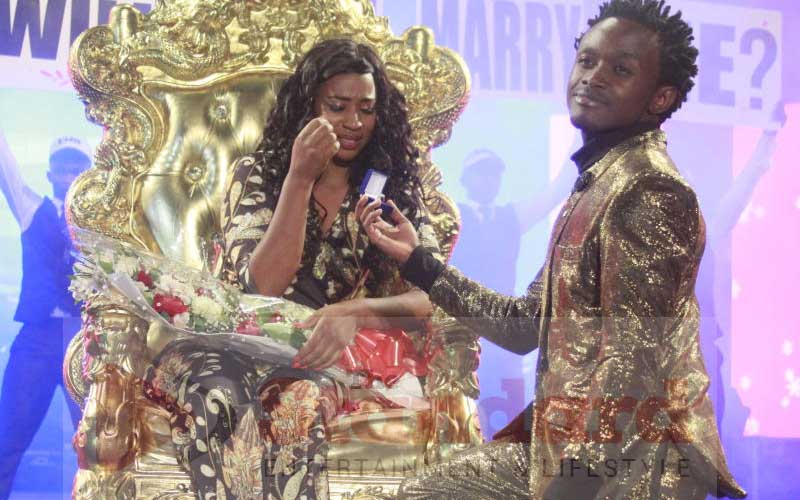 Celebrity couple Kevin Kioko alias Bahati and wife Diana Marua's social media followers are in a state of confusion following their alleged 'break up' that saw the couple delete each other's photos.  Although not fully opening up on the cause of their supposed brawl, Diana recently shared a black rose often associated with new beginnings on her Instagram page with the caption, "Sometimes you have to unfollow people in real life. God bless my next chapter."
Worried fans are now torn between believing the couple is genuinely going through a rough patch or if like a few other Kenyan celebrities, are taking their clout-chasing a bit too far.
"It shall well, just be strong and focused. You are a strong lady don't open any door for negativity," wrote a user by the name Brown_tsuma. "Oooh God why all these how can it happen in your eyes. How can my mentors separate please God do something," added Euntezdebec.
READ ALSO: I was called Bahati's aunt – Diana Marua on dating younger man
Some netizens are however convinced that the couple might be pranking them as a way of attracting attention to an upcoming project.  
"I swear if this is a publicity stunt I will unfollow and unsubscribe," threatened one user.
"My heart and soul has refused to be conned by this game Dee and Bahati are playing," added another.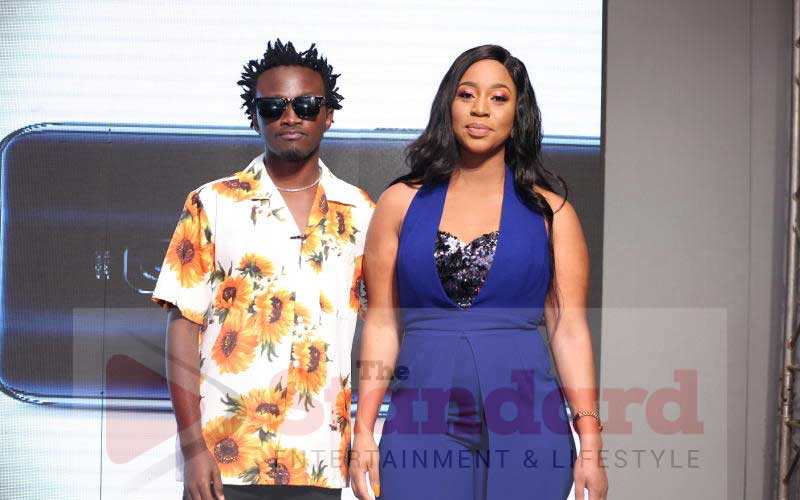 Amidst the controversy, Bahati on November 29, 2020, revealed that he was headed out of town for some much-needed downtime but not before he warned bloggers against cooking stories about what might have happened to his family.
"Stop planting flowers in people's yards who aren't going to water them so bloggers stay away from my family. Let's reduce the calls please, not interested. Time to leave the city for a breather," he wrote.
READ ALSO: Accept your wife's controlling nature, says Bahati on secret to a happy marriage
Crazy celebrity publicity stunts
Kenyan celebrities are known to pull crazy publicity stunts as a way to promote their upcoming projects or even worse, just to get people talking about them.  Weddings have topped the list with most celebrities posing in gowns and suits with unassuming netizens thinking they'd wedded, only to later learn that it was part of a music video shoot. This tactic has been used by singer Willy Paul who almost made people believe he married Jamaican singer Alaine. He posted numerous pictures of their 'wedding' on social media which later turned out to be for their music video, I Do.
Femi One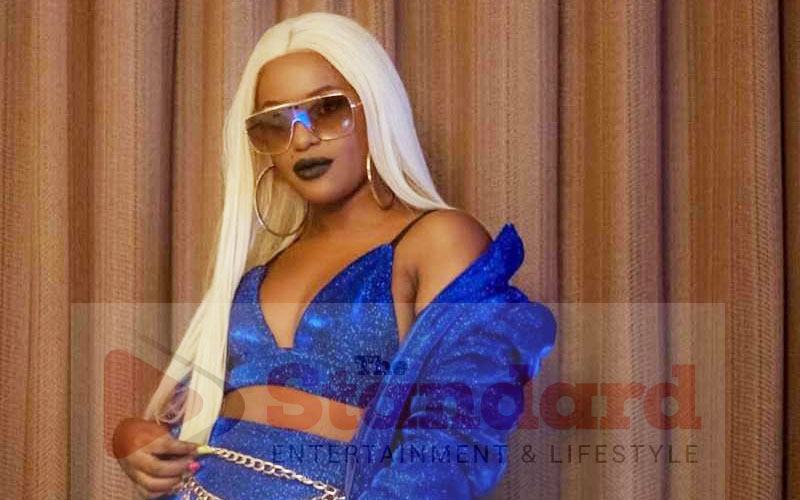 The rapper sent social media into a frenzy after announcing that she was expecting a child, even going as far as naming Nivrii The storyteller as her baby daddy. Excited netizens flooded Femi One's comment section congratulating her on her pregnancy only for her to launch the project she had been working on with the Sol Generation signee.
READ ALSO: Desperate publicity stunts pulled by Kenyan celebrities
Magix Enga
At the beginning of the year, Magix Enga's management appealed to Kenyans to help them trace the producer and musician after allegedly being apprehended by unknown men masquerading as police officers and taken to an unknown location.  Loyal fans did their best to try to find the producer only for it to turn out that he was promoting an upcoming project and the arrest was part of the music video.