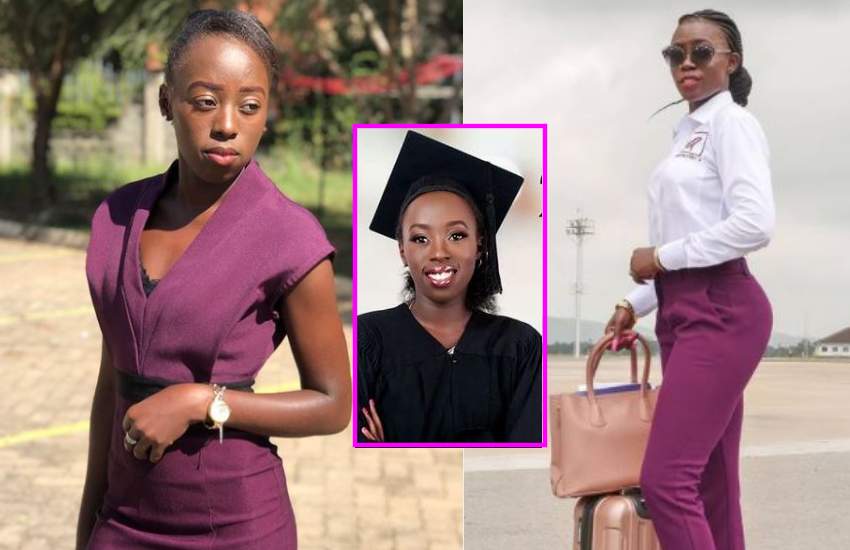 Singer and entrepreneur Esther Akoth alias Akothee is a proud mother. Her firstborn daughter Vesha Okello, also known by the sobriquet Shaillan, is in the Strathmore graduating class of 2020.
In a letter celebrating Vesha's accomplishment, Akothee opened up about her parenting style, value for education and appreciated the 23-year-old for not losing sight of the big picture. Outlining how her daughter's discipline, dedication and success was a fulfilling vindication, Akothee said she toiled and sacrificed her dreams to settle in Europe to see Vesha through school. 
Read Also: Why Akothee distanced herself from adopted son Shadrack Mwita
"In all these schools, I was never summoned to come due to my child's misbehaviour. Amidst my struggle, pain and hustle, my children gave me the easiest time for parenting. I still thank God for the wonderful and obedient children He gave me. The journey has not been easy, from draining my accounts to zero just to see you succeed. It's because of you that I never settled in Europe/diaspora. Most of the men who wanted me just wanted me alone and nothing to do with my kids. My principles and rules remained," posted the Akothee Safaris founder. 
Adding: "I have never step foot in Strathmore University, I don't even know how it looks like nor its bank details. I transfer school fee to my children's accounts and they can choose to pay school fee or spend the money it's none of my business. (I am a very irresponsible mother, my parenting skills are different) after 18, you are old enough to marry - so whatever you want to do with your life is your choice, but just know, off-camera, I am a tough disciplinary, no-nonsense mother."
According to the mother of five, her biggest worry was Vesha getting pregnant at Strathmore, perhaps informed by her own struggles in Rongo as a teen after running away from school after meeting her ex-husband, Jared Okello – Vesha's father.
"I had so many problems in my life that I could not afford to police whether Vesha is in school or in a man's house, but I would call, follow up, show up in their hostel without permission just to let them know, the freedom is also monitored. I managed to make my children my friends, so we can talk about everything and everybody. They knew my main worry was pregnancy, but I warned them, when you get pregnant, you will carry that baby to term, give birth and go live in Rongo," she stated.
Read Also: Akothee unable to reunite with young ones after France announces lockdown
Her poignant message as she signed off, told of how a mother's over the top optimism and unflappable resolve never dies. "The only achievement I have is educating my children and giving them the best. I sold my soul to see my children grow and get the best (I did everything I could to see them succeed)."
Vesha Okello is the Director of Akothee Safaris and holds a 40 per cent stake in the company – a gift from the singer in honour of her 21st birthday.