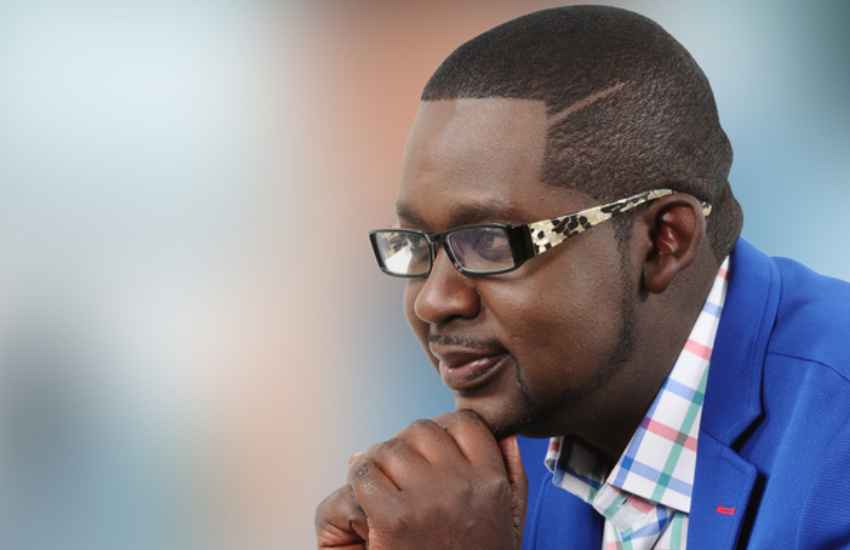 Popular comedian cum radio presenter Daniel 'Churchill' Ndambuki has landed a new ambassadorial role. Sharing the news with his fans on his Instagram, the Churchill Show founder revealed that he was appointed brand ambassador for TuKo - an app developed by a 21-year-old to help clients connect to their preferred service providers.
"Today marks the beginning of a great thing... Glad to be part this amazing journey… King of all Apps. TuKo," he wrote. Elaborating more on the app during an interview with Kiss 100, Churchill described the app as the future that everyone has been waiting for.
 "With TuKo we have the future that people have been talking about.  The beauty about it is how clients are getting connected to service providers in a very vast way. I am excited to have the opportunity to be part of something that will revolutionize how we acquire services and how we get our products," he explained.
Read Also:Five Kenyan comedians and their American equivalent
According to the TuKo CEO, identified only as TJ, TuKo will not only act as a service up but also create job opportunities to youths and that way ease the economic gap brought about by unemployment. "Tuko is the new app of this generation creating opportunity, new business and convenience at your fingertips," said TJ.
Celebrity brand ambassadors
Bahati
With his new appointment, Churchill has joined the long list of Kenyan celebrities tasked with representing different brands and influencing their growth with the most recent being that of singer Bahati who was named Motor Hub's brand ambassador.
"Another deal signed! Glory to God and thank Mr CEO for trusting the ghetto president with this just a few weeks after I bought my wife a Mercedes Benz from your yard," an excited Bahati shared.
Mulamwah
Comedian Mulamwah was also recently named by East African Breweries Ltd as Kenya Cane brand ambassador. "The brand ambassador of Kenya cane countrywide ..... It's all about celebrating our wins and the little steps we make in life and those that help us achieve them," shared Mulamwah.
Sandra Dacha
Popular Aunty Boss star, Sandra Dacha - better known by her stage name Silprosa - landed an endorsement deal with Akothee Safaris, not too long ago. "I am so delighted to announce to you that as from today henceforth, I am the brand ambassador for Akothee safaris tours and travels limited," she wrote.
Read Also:Churchill Show comedian loses Sh100k YouTube pay in a flash
In a message, Akothee Safaris founder, singer Akothee promised the actress an enjoyable experience. "This year is about signing deals. Meet the new brand ambassador Sandra Dacha and the director of Akothee Safaris. When you are blessed bless others. Sandra, welcome to the world of honesty and madness - let the holidays begin, we must enjoy this life, first stop weekend in Mombasa," she wrote.
Judging from Sandra's travel posts on social media, the mother of one is definitely enjoying her new job.
Who is the king of Bongo Flava?