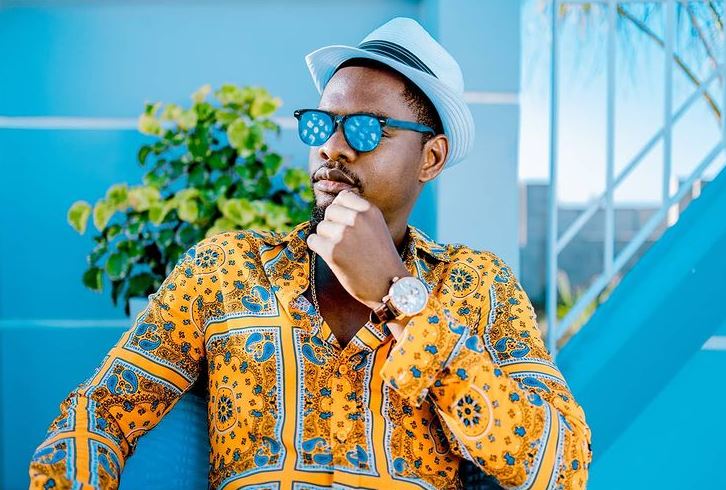 Tanzanian singer and songwriter Benard Michael Paul Mnyang'anga, alias Ben Pol has boldly paraded his polished nails on his social media, a rare move considering the stereotypes associated with men and nail art. Although the Walimwengu singer has remained lip tight over his move to polish his nails in different colors, his fans cannot keep calm but question the bold move.
A user identified as @carol___eberhardt seemed to welcome the singer's move by acknowledging that men doing their nails is the new trend across the globe. 
"It's the new style here in London, guyz are doing their nails now," she wrote.
However, @tiffah_likable had a different opinion. "Wanaume wakislam awaruhusiwi kupaka rangi @iambenpol (Men are not allowed by the Islamic religion to polish their nails)," she wrote.
On the other hand, @maxwell.kinyanjui.92 encouraged the singer to go for whatever makes him happy.
"????????????????????????????do what makes you happy," he wrote.
Whether it is a publicity stunt or not, time will tell. However, this comes days after the singer, who is married to Keroche Brewery heiress Anerlisa Muigai, converted to Islam.
ALSO READ: 'Moyo Machine' star Ben Pol converts to Islam
Announcing on his Instagram account, the 'Moyo mashine' hitmaker revealed that he made the conversion to become a Muslim on Friday, October 23. Benpol shared a couple of photos in which he was wearing a kanzu, together with two male witnesses, at the Maamur mosque in Dar es Salaam after the Shahadah's recitation.
"Bismillah-Rahman-Nir-Rahim ????. 23.10.2020," posted Ben Pol who is now referred to as Behnam Paul Mnyang'anga.
After the announcement, the singer's mother, Cecilia Buhondo, disclosed that she was surprised as she was not aware that her son intended to switch religions. According to Buhondo, who spoke to Tanzania's Ijumaa Wikienda, she was shocked to see his pictures wearing a kanzu on social media after becoming a Muslim.
ALSO READ: Ben Pol's mother speaks on his marriage to Anerlisa, converting to Islam
"I'm also confused because I only recently saw the photo on social media. I'm shocked but I haven't spoken to him yet; I'll look for him so he can tell me what he's decided on," Buhondo told Ijumaa Wikienda.
She revealed that she tried to reach out to his celebrity son on the phone, but her efforts proved futile.
"I have been calling him but he is not answering and has not called back," she added.
Muhondo added that she had not reached out to her daughter-in-law Anerlisa, who had been on a trip.
"I have not called her because I want to talk to my son first," she said.