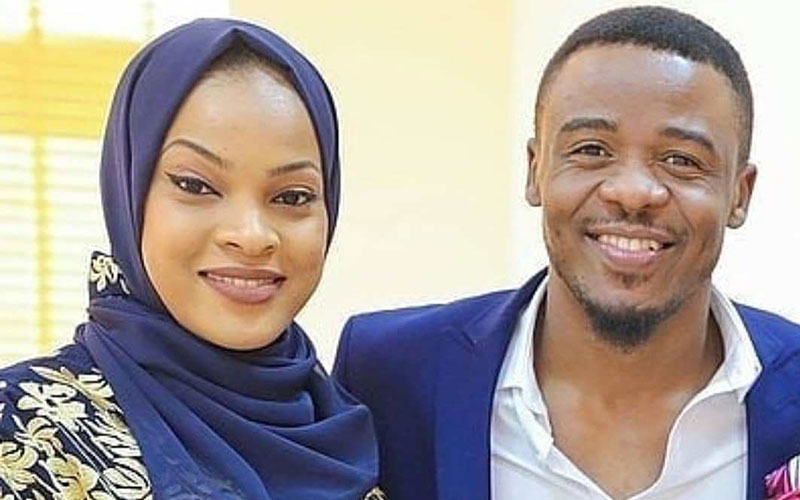 Amina Khalef, wife of Tanzanian singer Ali Kiba has a word for haters who continually poke their nose in their affairs. Through an interactive session with her followers on Instagram, Amina revealed that she does not pay any attention to critics. A fan was curious to find out how Amina deals with all the criticism and scrutiny.
"How do you manage to cope up with hatred from Tanzanians na udaku zao zile hazina mikia," the fan posed.
"Treat your haters like AM radio, just don't listen to them. Simple," she responded.
READ ALSO: I cannot allow him to marry a second wife- Ali Kiba's wife Amina
Last year, rumours had it that her marriage to Kiba was on the rocks after she returned to Mombasa. Alikiba later admitted that just like any other marriage, theirs too has its share of challenges. He, however, revealed that they were working out on their issues, insisting that they had not split and neither had he divorced Amina as widely reported in Tanzania blogs.
When Alikiba released a breakup song titled Mshumaa in January this year in which he sang about asking a woman he married to come back home, many believed that the song was directed at Amina. He later clarified that his marriage is okay.
"Right now, we are okay but she is there (in Kenya) because she is working. There are a lot of difficulties in marriage. Sometimes you exchange words and sometimes you laugh and things go on. They are normal things in marriage."
READ ALSO: Ali Kiba and his Kenyan wife Amina Khalef mend their relationship
However, Alikiba recently admitted that his wife gets bothered when he gets touchy with women while shooting music videos. According to the Mwana hitmaker, it's an indication that she truly loves him.
"She knows that this is my work but she has to react – it shows that love is present. She raises her concerns but she knows I have to do it, I have to touch other women. She understands it's a job and I can't take it (the touching) too far, I cannot let myself go as I could before(getting married)."