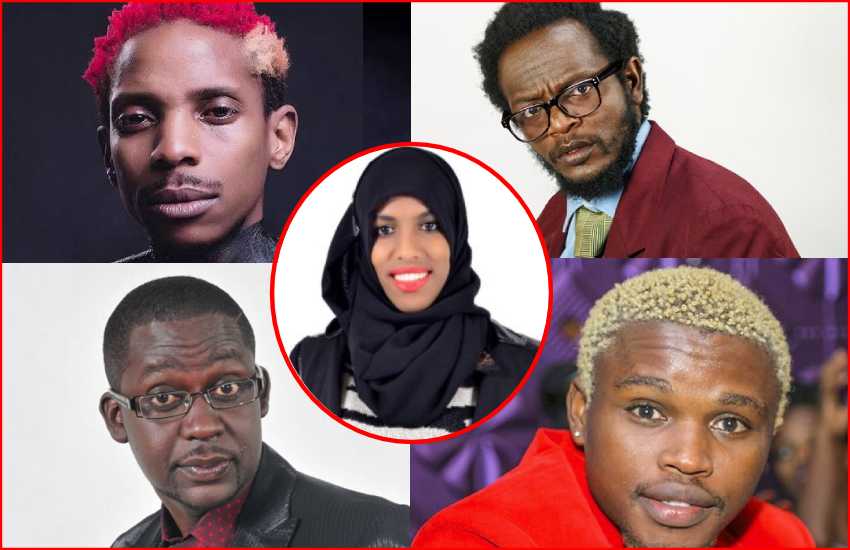 Kenya's stand-up comedy scene is steadily gaining both strength and popularity as a viable and lucrative career path on the hip of traditional, mainstream, art forms. With its growth coinciding with the rise of television and radio, the industry is in the digital era fanning every comic's dream - providing a stimulating upstart in showbiz, while weaving a blueprint where the quest to unlock Excalibur promises extraordinary stardom if cracked.
Its roots are, however, still tucked away in the United States, the home of some of the genre's greatest stars, where it developed. So, how have their Kenyan counterparts, who have donned similar hats fared? Standard Entertainment & Lifestyle takes a look at some of these "it" personalities on the compilation below.
Churchill/ Dave Chapelle
Daniel 'Churchill' Ndambuki is a creative volcano - a constant eruption, defiantly humble and uncomplicated. Like a mountain, he may not seem glamourous or heroic, but Churchill has defined the Kenyan landscape with more comic highs than most people can dream of. The Laugh Industry founder, Malooned humorist, Red Kona genius, Redykyulass weaverbird, Top Comic pathfinder, Classic 105 moderator, playwright and MC stokes unparalleled hype and reverence, post-Mzee Ojwang and Mama Kayai era, for pivoting Kenya's modern-age comedy.
Read Also:Churchill's passionate plea at Othuol Othuol's burial in Siaya
The A-lister, arguably the greatest and richest of them all, casts a long shadow in every facet of the industry, akin to what Washington DC born enigma - Dave Chappelle - has done for over two decades.  Billed as one of the most talented comics of his generation with an impressive comedy career to boot, Chappelle, like Churchill, packs a deceptively simple yet heavy punch.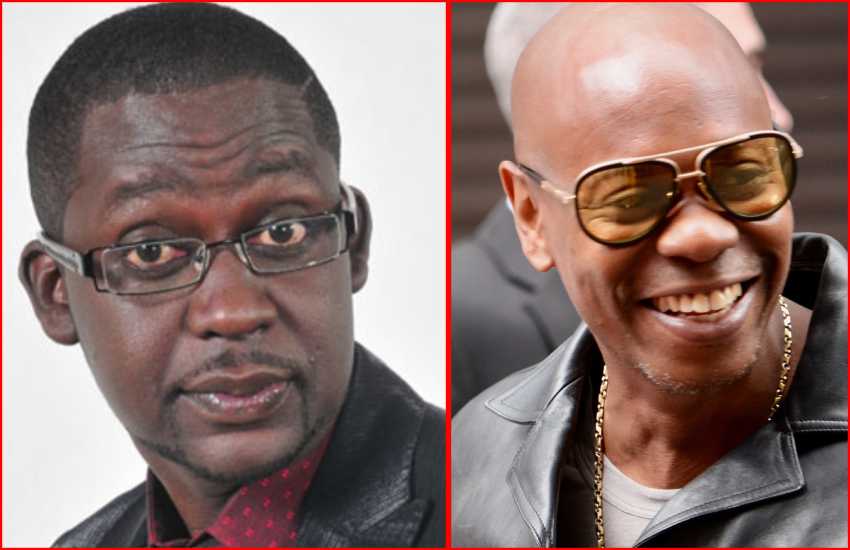 Called the "comic genius of America" by Esquire in 2006, the father of three, said to be worth over $50 million and a regular on Saturday Night Live (SNL), has starred in The Nutty Professor, Con Air, Undercover Brother and A Star Is Born, among others. While Ndambuki boasts Churchill Live, Chappelle's eponymous programme, Chappelle Show, has no equal, neither are his standup projects; Killing 'em Softly, The Age of Spin and Deep in the Heart of Texas.
Interestingly, they both opened doors for others yet live modestly and enviously shield their wives and kids from the limelight. Chappelle famously turned down a $50 million deal and fled to friends in Durban, South Africa to 'nurse struggles he encountered associated with power and fame'.
Eric Omondi/ Kevin Hart
Lower your eyebrow… I know what you are thinking … Shouldn't Hart be paired with Chipukeezy as the latter has expressly said that the Pennsylvania native is his idol and, in fact, had to embarrassingly backtrack for lying about how they met in Los Angeles, California three years ago?
Omondi is Kenya's new-age comedy poster boy. Saddled with a bankable persona, he is a portrait of wit, channelling exuberance of youth. To his predecessors, the Range Rover cruising star is a third-generation piston, pumping money-making artistry while sidestepping his way into legend in a perfectly aligned platform.
Read Also: Eric Omondi turns to Kenyans for help in finding a wife
The Eric Omondi Untamed nomad, Big Tyme Entertainment founder, Nite of A Thousand Laughs (NOATL) honcho, and self-proclaimed President of Comedy is impressively punching above his weight in stand-up. Considered as Churchill's protégé, he was among the first comics to spot the potential of social media and, perhaps, the quickest to tame and take advantage of branding as a link to the money raking corporate world.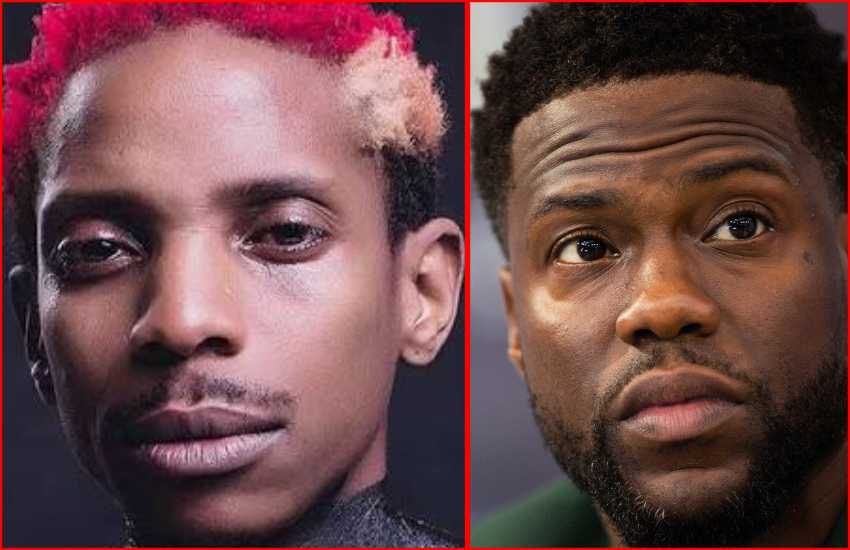 With that, it was only natural that his peer was Hart -the greatest to do it this decade and the top-earning in the world, the second year running. Hart, as Omondi has replicated in the Untamed series, is a global stadium tour master who has maintained touch with Seriously Funny, Laugh at My Pain, Let Me Explain and What Now?
The full-fledged movie star has starred in Think Like a Man, Ride Along, Central Intelligence, The Secret Life of Pets and Jumanji: Welcome to the Jungle, among others. Lest we forget, he owns HartBeat Productions - an entertainment company – and the Laugh Out Loud Network. Eric Omondi's answer? Big Tyme Entertainment.
Professor Hamo/ Eddie Murphy
Professor Hamo is the king of cool. With his rugged afro-hairdo, punctuated beard, and a knack for storytelling with a surprising flair for music, he waltzes like Heron, the demigod son of Zeus. Hamo's unexpected emergence as a fan favourite and Churchill Show's showstopper is a story for the motivational books. One of struggle deep in Flamingo perch - Nakuru, faith and glory. Though he may not acknowledge it, the fast-talking Hot96 presenter epitomizes the triumph of a common man against all odds.
He possesses the charm of one whose preference is to be the underdog, but, let that not fool you. When he struts to the stage with books and comb in hand, he truly personifies a scruffy professor and breathes life into a character that represents the typical grass to grace story.
Read Also:Professor Hamo is not my baby daddy- Jemutai
Hamo shares the same spirit with comedian, writer, and singer Eddie Murphy - the American star who blazed a trail for black performers. Murphy began doing stand-up comedy as an escape from the hard-knock life of New York. He found success on SNL after auditioning for the show season six times. It gets interesting, Hamo also got his first big break on Churchill Show after auditioning, you guessed it,  a record six times!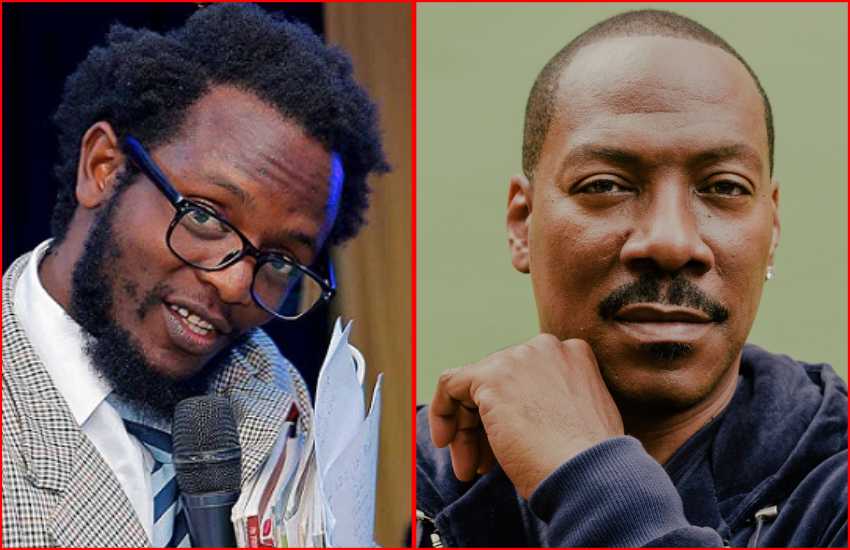 While Hamo has not tried his hands on movies, yet, the producer ranked No. 10 on Comedy Central's list of the 100 Greatest Stand-ups of All Time has, on the other hand, starred in a series of successful movies like 48 Hours, Trading Places, Beverly Hills Cop, Coming to America, and lend his voice in films such as The PJs, Shrek and Mulan, among others.
Chipukeezy/ Chris Rock
When Eric Omondi eased the pressure off Churchill Show's gas pedal after a trail-blazing spell, was anyone bigger - or funnier - than Chipukeezy? With youth on his sails, unmatched wit and suave rawness - best captured in his tales of Mlolongo – the larger than life all-round entertainer connected and dazzled audiences.
The Chipukeezy Comedy Club founder, who is a board member of the National Authority for the Campaign Against Alcohol Drug Abuse (NACADA), and former Chipukeezy Show and Kiss 100 host, is a self-made tower of talent. A man who, like Omondi, was among the first to raid, taste the honey and runaway with the hive to source more bees in radio, TV and the corporate world.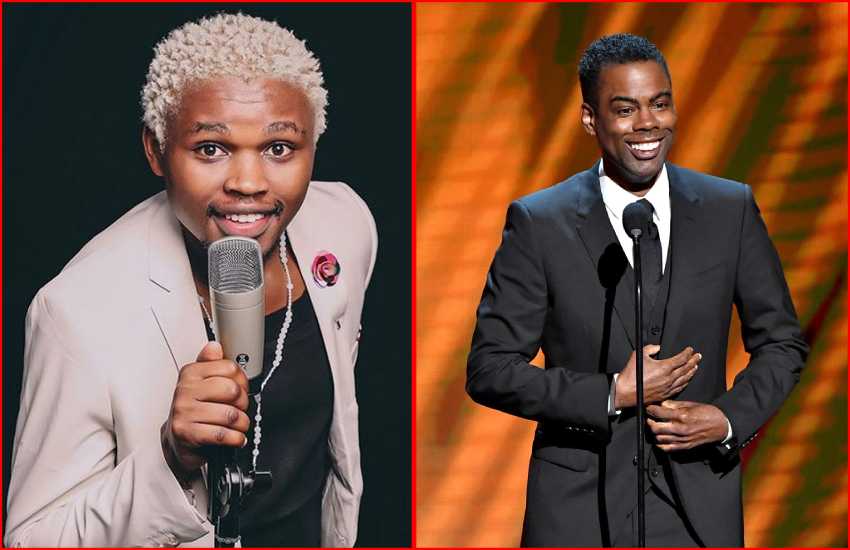 Read Also: Chipukeezy, Jaguar to the rescue of struggling dancehall star
In truth, Chipukeezy is all South Carolina native Chris Rock. The latter mined his childhood experiences for material to sweet acclaim across the world. The television producer and filmmaker wrote Everybody Hates Chris and starred in Grown Ups, Top Five, Down to Earth and Head of State. He also put out Bring the Pain, Bigger and Blacker and Kill the Messenger, among other stand-up specials.
Nasra/Tiffany Haddish
Nasra could be a fresh face in the stand-up scene but she represents a growing number of women who are unmasking clichés, tearing down stereotypes, challenging the status quo and breaking the glass ceiling in a male-dominated industry.
Young, ambitious, hilarious and talented, Nasra is, with others, a critical voice shaping the industry by amplifying a space occupied by women and recognized by all as important to the field. A minority, she has in a short period proven critics wrong with a steady flow of innovative and creative content far from the regurgitated and blurred Kenyan cultural commentary.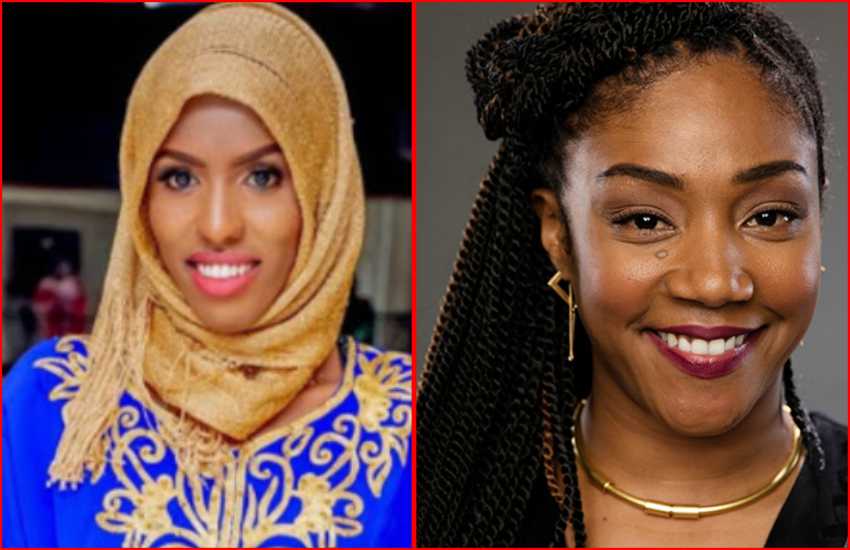 While the US has made strides, especially among comediennes, believe it or not, California bred Haddish is the only black woman nominated for a Grammy for the category Best Comedy Album, 2020. The 40-year-old has, among others, starred in The Last O.G, Night School, Like a Boss and Girl's Trip.