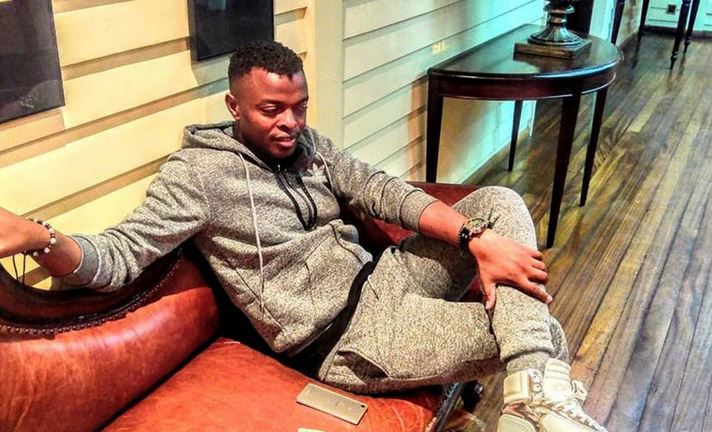 Gospel singer Alex Apoko alias Ringtone has revealed that he went through poverty at a younger age. He had a strong desire to be wealthy, drive good cars, and lead a successful life, which nearly saw him marry an old mzungu woman.
Speaking at an interview where he opened up about struggling to make ends meet in his childhood, the singer said he had dreamt of having the 'good life' and was willing to go the extra mile to have that dream come true.
"I first went to Mombasa at age 14, to find a good life. I was told in Mombasa, there are older Mzungu women who marry young African men," he said.
The Walionicheka hitmaker disclosed that he was determined to get a rich older woman specifically from the US when he arrived in Mombasa. Thus, he immediately started looking around and asking for referrals.
ALSO READ: Ringtone stands with placard on road hoping to find 'God-fearing wife'
It did not take long before he met someone who changed his mindset once and for all. According to Ringtone, the person he talked to about his dream asked him to give his life to Jesus and forget about the older women. Even though he was not convinced that Jesus would help him, Ringtone added that he decided to take up the challenge, and that is how he started cleaning the church, eventually turning to gospel music.
"I told the man that the Jesus I have heard about is fake. But he convinced me to give it a try and that is how I started cleaning church pews in Makupa and went to high school where I started gospel music," he explained.
Over the years, Ringtone has pulled stunts to draw attention to himself, which attracted both positive and negative criticism from his fans. One of the publicity stunts that attracted critics to his social media pages was his search for a wife. He promised to buy South Africa based Ugandan socialite Zari Hassan a brand-new Range Rover. When Zari visited the country in 2018, Apoko looked for her to deliver the car personally. This was shortly after Zari had publicly broken up with Singer Diamond Platnumz.
ALSO READ: Ringtone clarifies why he strongly sought Zari Hassan in 2018
"I know you are coming to Kenya anytime from now. I take this opportunity to welcome you to my beloved country. I checked and I realised that you were in church on Sunday am happy because it's only in Jesus that you won't be hurt like Diamond did. Pleaaaase stay in church and in God.
"You recently posted on your IG that you wanted a Range Rover OK I took note and I want to let the world know today that I have bought you a brand-new Range Rover sport 2017 model," he wrote.
However, it turned out he faked owning the car.