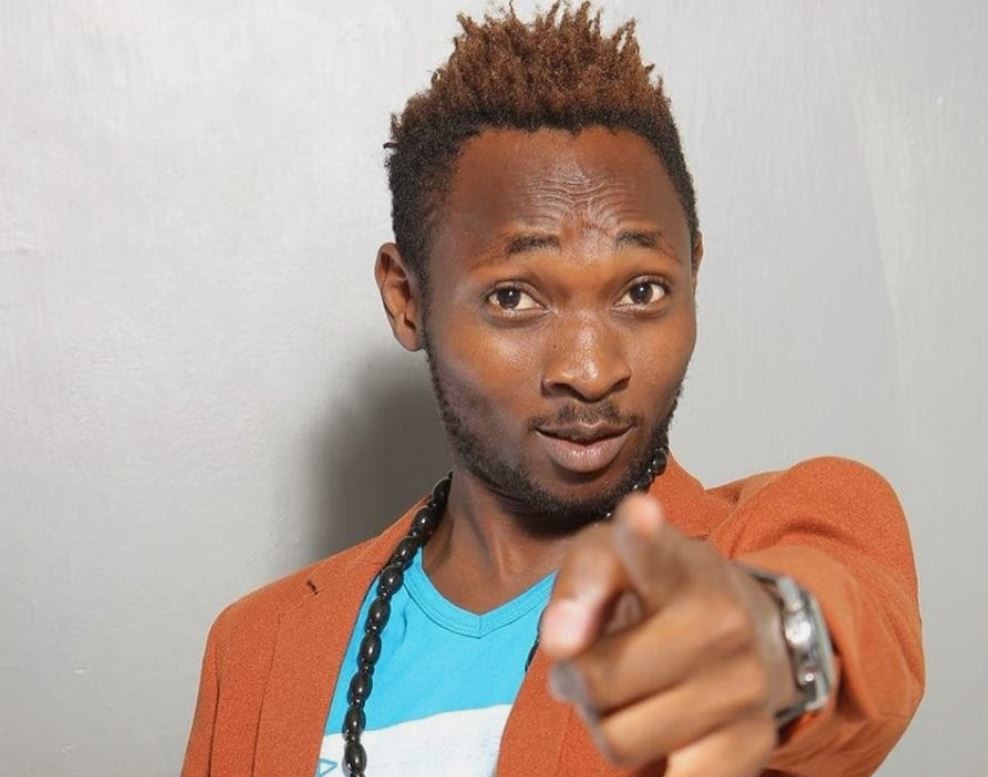 Former Churchill Show comedian David Kagongo, alias David the Student, has tested positive for Covid-19. The comedian, through his Facebook page, said he started feeling unwell and also exhibited the symptoms associated with the deadly virus on Friday before going for a test, which turned positive.
"I got diagnosed with Covid-19. Now I am quarantined, and I trust and believe I'll get through this. Thank you all for the support I've been receiving. Thank you! Please stay safe, wear a mask, wash your hands, and social distance," he wrote.
The former Churchill show comedian's positive status comes days after a video of him being racially attacks surfaced online. The disturbing video, which has since gone viral after it was shared by Al Jazeera, shows a passenger identified only as "Joe" erupting after Kagongo asked him to put his mask back on, which he took off during the ride.
The clip showed the man getting out of the car and unleashing verbal abuse toward the former comedian as his female companion watched. Kongogo urged the man to keep abusing him as he recorded the incident.
ALSO READ: Comedian David the Student speaks after racism incident
Speaking about the incident, David the Student revealed that the man in question ignored his first request to put his mask back on.
"You're a f****** and n****. F*** you… Here hold on, I'll feel better when I piss in here. Let me piss in your car," said the man as the woman he was with tried to stop him.
Kangogo, who relocated to the US in search of greener pastures in 2018, has been working as a Lyft driver and said he called Lyft representatives following the incident and then went home.
"I couldn't drive," Kangogo told the outlet. "I was literally shaking," he said.
In a statement, Lyft said they have permanently banned the passenger, noting racism would not be tolerated.
ALSO READ: U.S mayor speaks after man racially abuses comedian David the Student
"There is no place for discrimination of any sort in the Lyft community, and this behavior is absolutely unacceptable," the statement reads. "We have permanently removed the rider from the Lyft community and have been in touch with the driver to offer our support," Lyft said in a statement.
Unconfirmed reports also indicate that the man in question was fired by his employer after the incident.