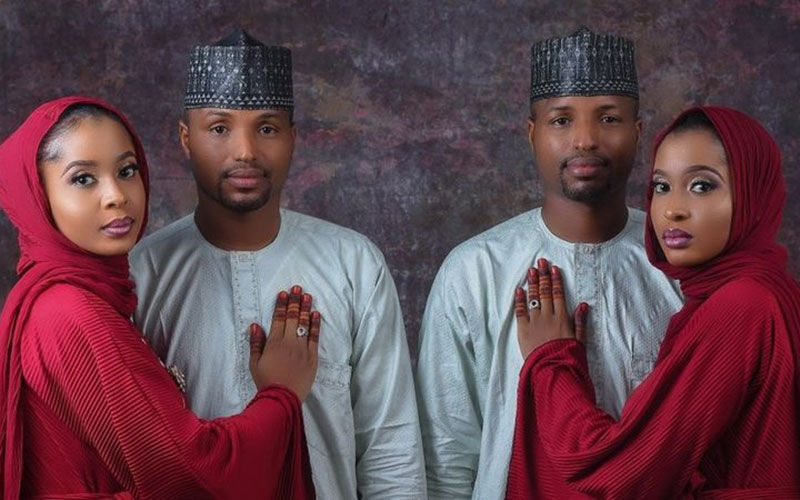 In a rare occurrence, two identical twin brothers have tied the knot with two sisters, also identical twins. 33-year-old Hassan and his brother Hussaini wedded Hassana and Hussaina, 23, on November 20, 2020, in Kano, northern Nigeria. Speaking to BBC Pidgin, the brothers said it was their life-long dream to settle down with another set of twins.
READ ALSO:  P Square brothers at war again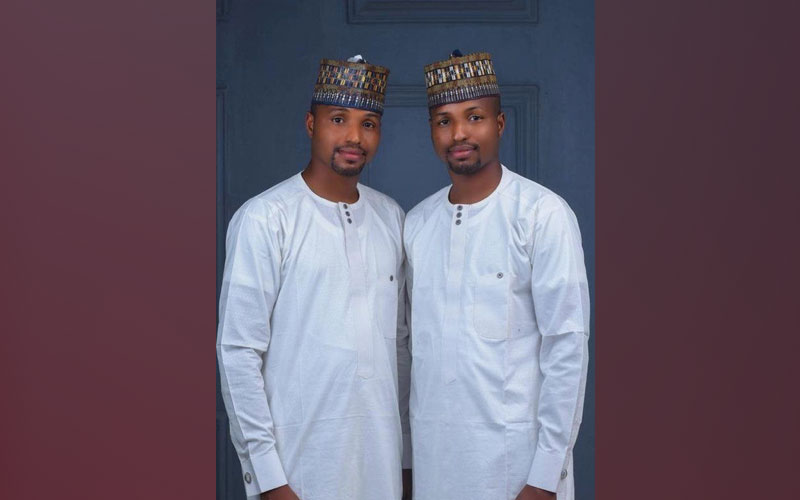 "Since we were small, we'd do everything together- wear the same clothes, eat the same food and in school, we were in the same class. Even in our final school exams, Hussaina was registration number 010 while I was 011," said Hassana, adding that "for a long time, we planned to marry twins and even our family members supported us. We've tried our luck with other twins but things didn't work out but we've finally achieved our dream."
According to Hassan, Hussaini's friend hooked them up with the twins and they clicked.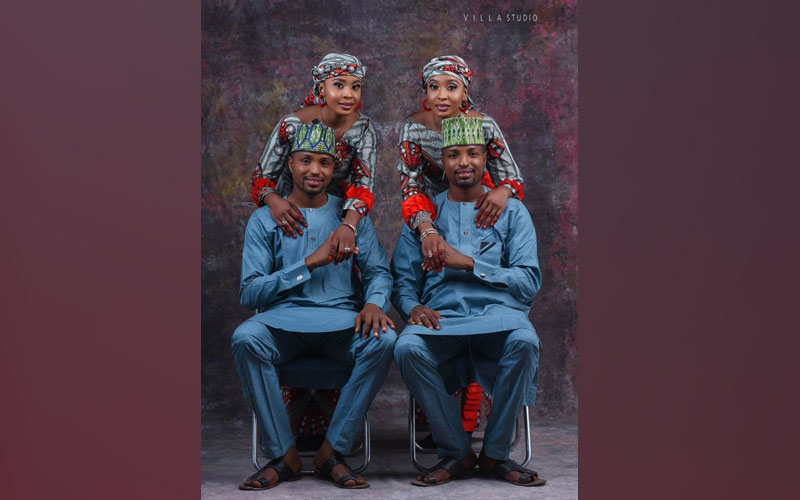 Twin unity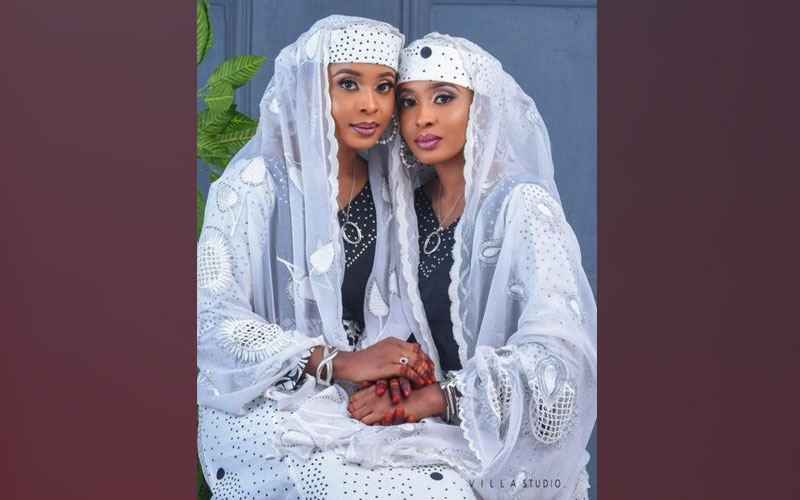 Hassana similarly expressed joy at getting married to the twin brothers, a childhood dream come true.
"Words can't describe the happiness I feel. It's been our prayer to marry twins since we were young. We've always been together, now that's going to change," she said.
Citing the infamous fallout of Nigerian singing twins P-Square, Hussaina insisted that unity among twins is important.
"Unity is vital, we were not happy with what happened to P-Square. That's why we insisted on marrying twins who do everything together and like each other, just like us," she said.
P-Square
Peter and Paul's fallout is perhaps the most prominent case of twins turning their backs on each other. Their Shekini singers' much-publicized split began after Petter attempted to fire their older brother and manager Jude over 'poor management'. He also felt like his full potential as a singer was no being utilized and was instead being relegated to the dancing role.
READ ALSO: P Square's Paul Okoye sings about split in emotional song 'Call Heaven'
Peter further accused his siblings of shunning him by only accepting collaboration suggestions from Paul. In an infamous incident at their lawyer's office three years ago, Jude told Peter he'd buy him a coffin. His comments irked Peter who had to be restrained from punching him.