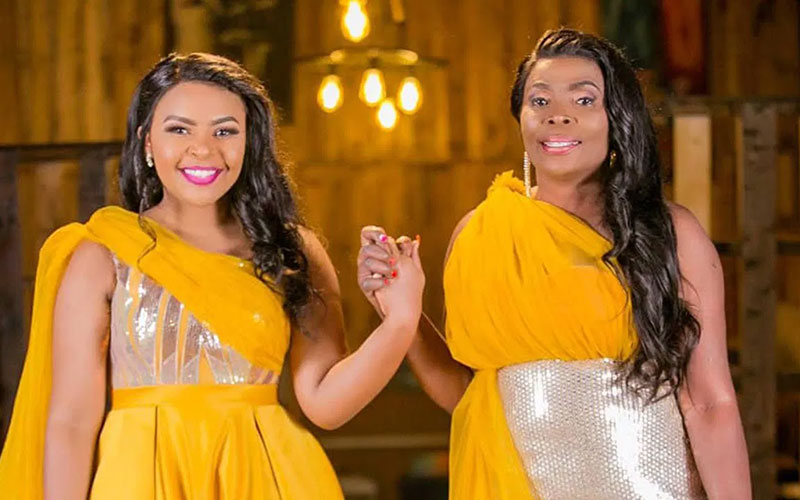 Gospel singer Size 8 has featured Rose Muhando in her latest release dubbed Vice Versa, perhaps marking the latter's biggest comeback yet since her 'exorcism' saga. The November 24 release promises to be one of 2020's biggest songs as it's garnered over 48, 000 views on Youtube hours after release. The Nipe Uvumilivu singer brings her effusive energy in the music video and Size 8 matches her powerful voice, creating what would be one of 2020's biggest gospel hits.  
"God by His mighty hand has gotten through the den of lions, the fire of King Nebukkadnezza and the hot flames of persecutions. Without His grace, we could not make it. Let's all praise Him," Size 8 said after the release of the hit whose upbeat instrumental is characteristic of Muhando's music.
"Nakushukuru Mungu, nimeone mkono wako/Kama si wewe Mungu, singefika hapa nilipo," the hook goes.
READ ALSO: Rose Muhando opens up on her troubled life, tells it all
In her verse, the controversial Tanzanian singer belts out "Rafiki zangu walitabiri maanguko yangu, umeniinua Yesu we mwamba wangu…kimbilio langu, msaada wangu watosha," perhaps a reference to the tough times she's gone through.
'Exorcism'
In November 2018, a disturbing video of the singer at Neno Evangelism Centre surfaced, sparking concerns about her health. In the footage, the singer appeared to have sustained burns to the face and her hand was bandaged.
Pastor Nganga was exorcising the gospel singer in the video.
"How many are you?" Pastor James Ng'ang'a asked Muhando in the video to which she responded saying: "We are ten…We have told her not to sing again because if she does, she'll spoil things for us."
Claims soon surfaced that Pastor Ng'ang'a was holding the singer captive prompting him to release a statement saying: "She came for a church service and left….we are not holding her. I wasn't casting demons out of the musician. She was unwell."
Tough times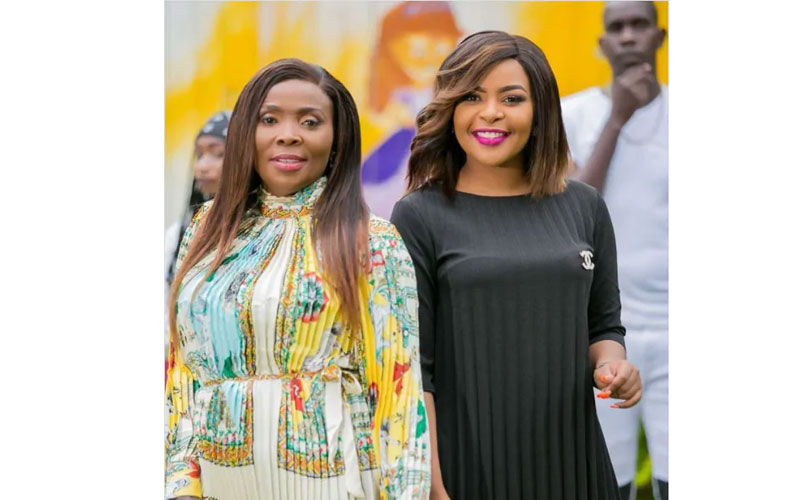 Speaking on Wasafi TV  three months ago, the singer defended the preacher while admitting that she was going through tough times when the video was recorded.
"I was going through a tough, rough patch. 10 days earlier, I was told I must die. Pastor Ng'ang'a was shown this. When I was prayed for, I can't recall what happened, I regained consciousness in the hospital and I wondered why I was there. I could see Solomon Mkubwa, among others, crying. I was not in good health," said the singer who has a legion of fans across East Africa.
READ ALSO: Rose Muhando back in Tanzania, defends Pastor James Ng'ang'a
Controversies
Over the years, the singer has faced many numerous controversies but she's weathered the storms. Three years ago, rumours were rife that she was about to pass on. She however rubbished the claims telling The Nairobian at the time, "I am very healthy and going about my life. Tanzanian media is determined to tarnish my name and I don't know why."
During this period, she was struggling with a medical condition causing her feet to swell.  Then followed rumours that she had procured an abortion, an offence that could land one in prison according to Tanzanian law. She later claimed that her 'enemies' had started the rumour after she dropped them from her team.
The daughter of a Muslim sheikh, Muhando later spoke about her travails saying: "I have battled stress and depression. I have faced the roughest time in my spiritual journey, faced insecurity but I am well."