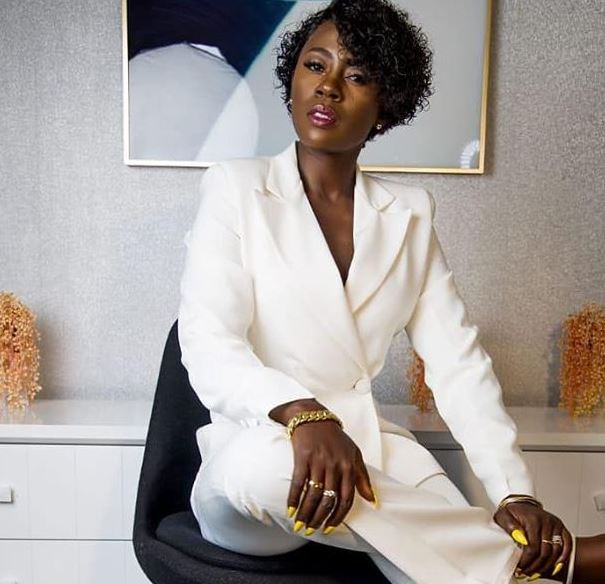 Self-proclaimed president of single mothers, Esther Akoth, better known as Akothee, distanced herself from her adopted son Shadrack Mwita and his family after several failed attempts to give him a better life. Sharing her frustrations with fans on Instagram, the mother of five explained that she had done everything in her power to ensure she provides for few needy people, but as she has come to realize, not all needy people need help.
"I am human, with emotions & feelings. It's enough. And on the 1st of May, 2020 amidst corona, I burnt not only my finger but my heart. Not everyone on the streets needs help, accommodation or medication, this is purely business for others. I am beating myself for having a big stupid heart to talk, help and reach out to everyone whom I think needs my help.
"I am helping because I know how it feels having nothing. However, it's all my fault. My children are all grown-ups and I am all alone in my mansions, I thought the love I had, I could spread it to others. The pain of it is it comes back stale," wrote Akothee.
Adopting Shadrack
Opening up on her journey with Shadrack, Akothee revealed her brother cautioned her against taking up the responsibility to care for Shadrack as her child. According to Akothee, it was not long before Shadrack changed and openly showed her his ugly side prompting the mother of five to move him from her house to a care centre.
ALSO READ: Singer Akothee heartbroken, says adopted son lied to her about his family
"The day I picked up Shadrach Mwita, I broke up with my brother who is one of my confidants, he told me 'Akoth don't pick a lame person from the streets, you don't know their background, shop for that boy and leave him, Akoth, Akoth leave that boy alone, you are not taking him anywhere.' Me with my big head, I insisted and thought the boy needs help. One month later after fixing Mwita's leg, he brought out his greed, misbehaved and hurt me deep. I then sent him back to APDK, where I was paying 1000 per day as my anger calmed down," added Akothee.
The singer says she tried to forgive Shadrack and even went as far as renting him a house but that was also taken for granted.
"On the 8th of June at home, the following morning Shadrack refused to take breakfast. He then broke the news that I should go build a home for his grandmother and finally his family appears with demands. I was shocked and broken beyond repair. I tired finding place in my heart to forgive him, but my heart refused completely. So I sent my PA to go rent him a house, furnish and give him pocket money, all this were done by cheques and mpesa. I have a lady mama Nyagodhie in Mtwapa, where Mwita was allowed to go collect foodstuffs since I had traveled for the burial of my sister in-law."
Accused of abandoning 'son'
Coming from her sister-in-law's burial, Akothee says she received calls from numerous people accusing her of abandoning the young boy and that he had broken his leg while playing football.
ALSO READ: Akothee goes all out on birthday, donates maize flour worth Sh500,000
"After the burial when I came back before I even settled, I received calls from random people saying....I abandoned Shadrack rented him a chicken house, he has now moved in with a different family and abandoned the house/shop we rented for him. I gave them my driver's number if at all they don't have transportation. Up until now I have never heard or seen anyone, until I received another call from the children's office saying there is an under 18 child you abandoned and he is lame and sick his name is Shadrack Mwita.
The singer now wants nothing to do with Shadrack after everything he has put her through.
"Now with those few remarks, I have never given birth to a child with the name Shadrack Mwita. I have my two boys in France and my 3 girls. They are well behaved and taking care of themselves. Don't ever call me regarding any Shadrack Mwita I don't know him nor his family. Let him go back to the streets where I found him. Unfortunately tuskys where I found him is closed, let him go to Naivas there are big cars passing there. I am done," she said.