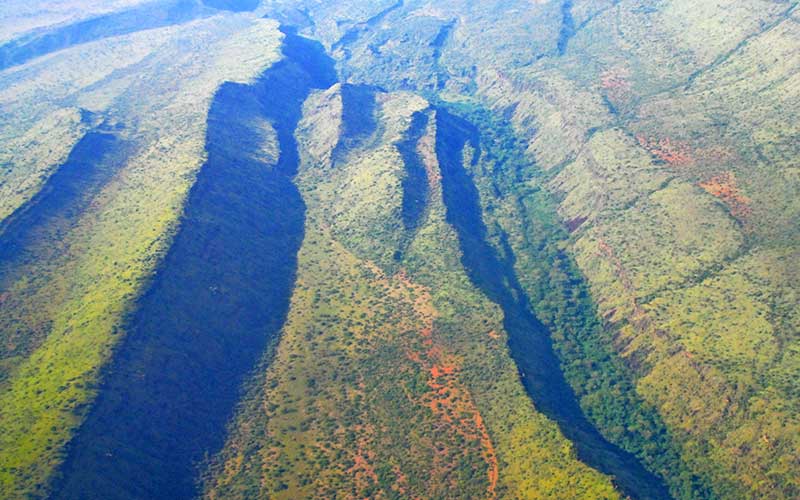 A Kenyan documentary film, Mother Nature Manifestation in the Great Rift Valley, has scooped an international award. The film whose theme revolves around the beauty of nature - with facts drawn from the volcanic activities that led to the formation of the Great Rift Valley - topped in the Outstanding Documentary Film category during this year's annual Abuja International Film Festival. The film beat other documentaries from the USA, China, India, Canada and Portugal to the title during the film festival, which is one of the most prestigious in Africa.
READ ALSO: Kenyan movie Kati Kati wins international award
"This sweet win of an international award is unprecedented in the history of the Department of Film Services (DFS) and the country at large. To be placed ahead of film giants in the global film industry is a great surprise and honour. I sincerely thank my Permanent Secretary, State Department of Broadcasting and Telecommunications Esther Koimet and my Cabinet Secretary, Joe Mucheru, for creating an enabling environment for the local film industry," said Francis Irungu, the brains behind the film.
The film director and producer who heads the Department of Film Services (DFS), State Department of Broadcasting and Telecommunication (BT) in the Ministry of Information, Communication and Technology (ICT), Nakuru Film Office added: "I love nature and I believe we should leave this world, at least, better than we found it for future generations. We should all treat this world as a property rented to us by posterity."
READ ALSO: Films aiming to win Oscars will need to meet diversity criteria, Academy says
Other winners who were celebrated include Define Delphine – Brazil (Outstanding Short Foreign Film), Dark (Outstanding Short Film - Nigeria), Mad House – Ghana (Outstanding Feature Film), The Devoted – Hungary (Outstanding Film in Music Score), Last Request – Nigeria (Virtual Audience Choice Award) and The King With No Culture – Ghana (Festival Mention Prize for Narrative).
Meanwhile, the theatrical release of 40 Sticks tool place at the Prestige Cinema along Ngong Road in Nairobi ahead of the film's premiere on Netflix. Graced by a stellar cast as well as celebrities and other notable personalities, the Kenyan movie will hit the home screen courtesy of the Kenya Film Commission (KFC), which will be hosting the viewing in the afternoon.