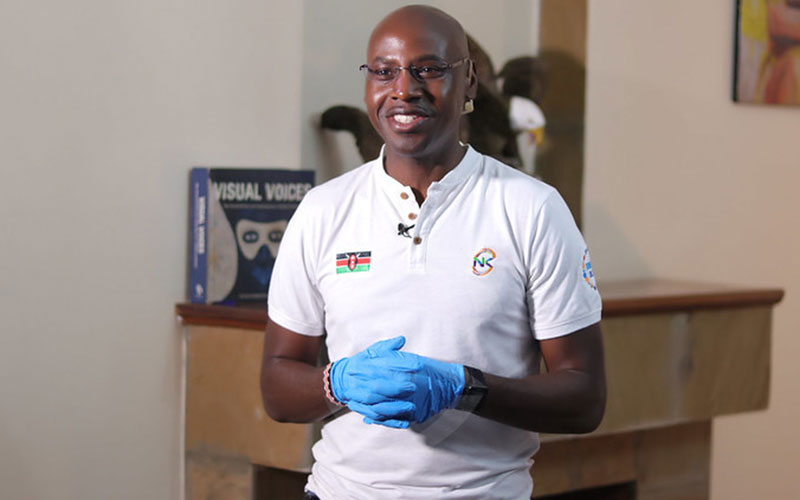 Veteran comedian Walter Mong'are popularly known as Nyambane has revealed why he dropped the stage name earned from popular comedy show Redykyulass which ran in the early 2000s. According to the 45-year-old, President Uhuru Kenyatta made him drop the moniker after he was appointed Director of Youth Affairs in 2017.
"When the President gave me the responsibility to be in charge of youth in his office, he said 'I will no longer call you Nyambane, now you are Walter'," the former radio host recalled.
READ ALSO: Ex-comedian Walter Mongare on life after 'Nyambane'
However, the State House staffer now goes by the name Walter Mong'are Senior because he named his son after himself. Speaking on his career shift to the corporate world, he further revealed that the switch was not difficult as it was gradual.  Mong'are had worked in Kisii as the Director of Communications under Governor James Ong'wae in 2013 before shifting base to Nairobi under former Governor Evans Kidero from where Kenyatta poached him.  When President Uhuru announced the decision to appoint Mong'are, he stated that the reason he chose him was to create jobs and opportunities for the youth across the nation.
"I want to work with this young man Nyambane. He will no longer be entertaining you but helping me create jobs for young people," the president said.
KFCB job
Last year, Mong'are also landed a job with the Kenya Film Classification Board (KFCB) as the drama ambassador for the  Kenya National Drama and Film Festival. He is also acting as the liaison for KFCB which is the primary sponsor of the annual event which celebrates the arts among schools and colleges in Kenya.
READ ALSO: Mzee Moi gave us the opportunity to be young – 'Nyambane'
Mong'are emerged in the limelight in early 2000 as part of Red Kona comedy group (Reddykyulas) made up of John Kiarie (KJ) and Tony Njuguna who specialized in portraying former presidents Daniel Arap Moi and Mwai Kibaki. With KJ acting as Moi's sidekick and then KANU secretary-general Joseph Kamotho and Njuguna acting as Moi's bodyguard, Reddykyulas became a household name and kept many Kenyans entertained during weekends. Reddykyulas broke up with the members pursuing individual careers.