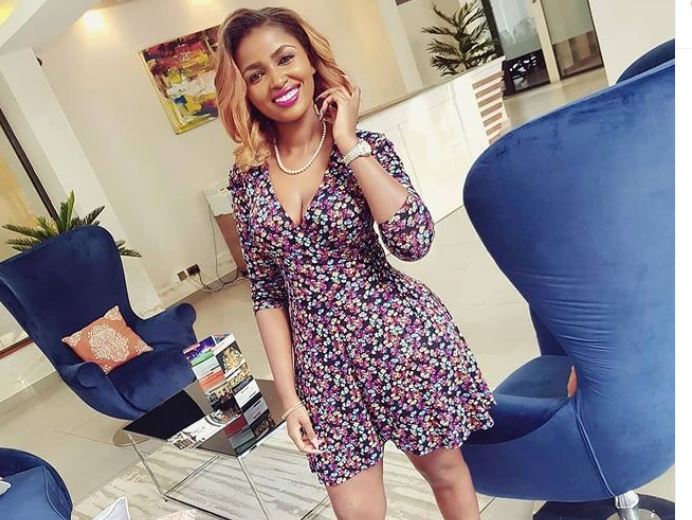 Nero CEO Anerlisa Muigai recently faced claims that she had undergone liposuction to reduce weight and has responded to fans who have been continuously sliding into her DM. 
The Keroche heiress posted screenshots of a fan who messaged her on an Instagram story. Part of the fan's message read 'Alafu chunga weight yako… Kushinda kama unanona ukikondanga btw ni boring… Try and maintain one of them.' 
ALSO READ: You have to stay fit all the time- Anerlisa Muigai on marrying a star
Responding to the fan's message through her Instagram stories, Anerlisa said, 'Maureen & the rest who send me such inboxes. I have a message for you on my next slide.' On the two slides, she posted a mirror selfie and captioned 'Ohh I think I heard Lipo, I'll educate you, Lipo is only performed around the stomach area, but if you look at me, I am skinny everywhere (that's what strict dieting does' and 'shut your mouth to bad food and you'll get the results.'
Liposuction
Liposuction is a surgical process to remove fat from specific body areas, such as the abdomen, hips, thighs, buttocks, arms, or neck. 
ALSO READ: Anerlisa Muigai reveals the promise she made to her family after Tecra's death
It has been a growing trend, one which former Nairobi Diaries actress and socialite Risper Faith recently underwent after claiming she was not happy with her body. The process, which reportedly cost her Sh450,000, was a success, with the mother of one confirming it by posting a photo of herself just moments after the liposuction and captioned it, "Hi guys. The liposuction surgery went successfully!"