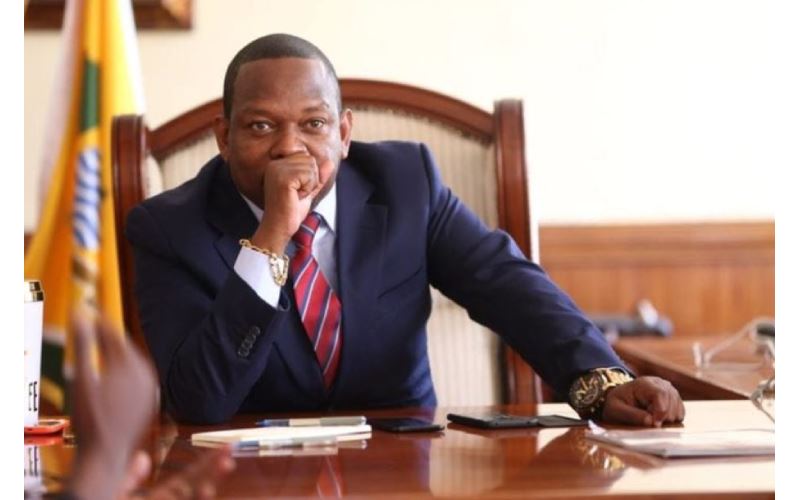 Nairobi Governor Mike Sonko has vowed not to give in to what he termed as intimidation and blackmail to release funds to the Nairobi Metropolitan Services (NMS). A defiant Sonko vowed to stay put despite the numerous threats he is facing from unnamed top government officials, telling a Senate committee that the "old dark days are over".
Sonko yesterday told the Senate Health Committee that he would not give a penny to the "illegal and amorphous" entity, saying there was no legal mechanisms for the transfer of cash between the county and NMS. He said he would only issue authorisation if and when NMS is legalised.
Sonko said that powerful people had been asking him to violate the law and transfer the funds, citing the directions as "orders from above." He insisted that he would not do so, no matter what comes his way.
ALSO READ: NMS to manage Sh1 billion Ward Fund as Sonko is axed
"They can jail me, but there is life in prison; they can impeach me, but there is also life after politics; they can even kill me, but there is also life after death," an emotional Sonko told the committee.
He said he would not engage in an illegality that would see him being held to account when President Uhuru Kenyatta retires.
"Enough is enough. I am ready for anything. I don't want to carry the burden alone when President Uhuru retires. When you ask who is giving the instructions that I transfer the funds, you are told they are orders from above. I will not honour them," Sonko said.
ALSO READ: Badi tells Sonko to keep off rent matters
He added: "I will never release the funds because when these people calling themselves "the above" finally leave office, I will be alone and in trouble."
Sonko and NMS boss Mohamed Badi have been tussling over the release of Sh253 million meant for the provision of healthcare services