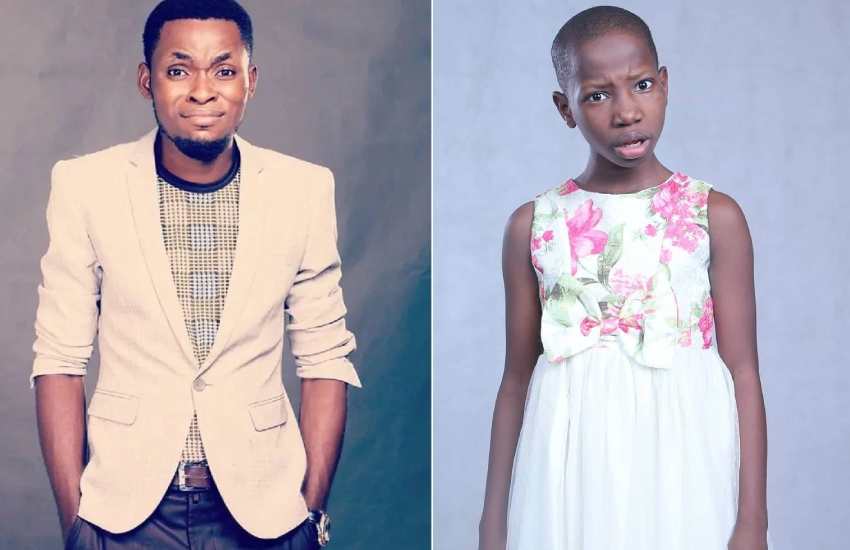 Congratulations messages to teen comedienne Emanuella Samuels poured in on Saturday, November 14 from thousands of fans across the region as the Mark Angel Comedy series star unveiled a house she built her mother, at the tender age of 10.
Exceptionally proud of Emanuella, comedian Mark Angel, who has closely worked with the talented teen in the series that cumulatively boasts over 1 billion views, said he was inspired. Reflecting on what he's learned, the scriptwriter and producer shared some words for his younger self as he prayed for her star to elevate her fellow crew to greater heights.
PHOTOS: Emanuella wows fans after building mom stunning house
"When I was Emanuella's age, I was still bathing outside sef... but at this age, this kid has built a house for her mom. I am now sure that I wasted my childhood playing "war-start". Congratulations darling. Tah you are a man! Forget gender! May the God almighty that used you to change our lives continue to bless and keep you. Sis, you na boss," shared Mark Angel.
Emanuella shared her story via an Instagram post that featured photos of the house where she revealed that she had her sights on mansion whose completion is due in 2021. "I built this for you mom. For all the prayers, all the encouragement, and support. Mummy, I know you said u want a portable house and this is it. But forgive me because I must complete your mansion for you next year. Don't worry, it won't make us go to hell my super Christmas mummy. I love you," she captioned.
PHOTOS: Singer Benachi living the American Dream, buys new house
Below are photos of the house: