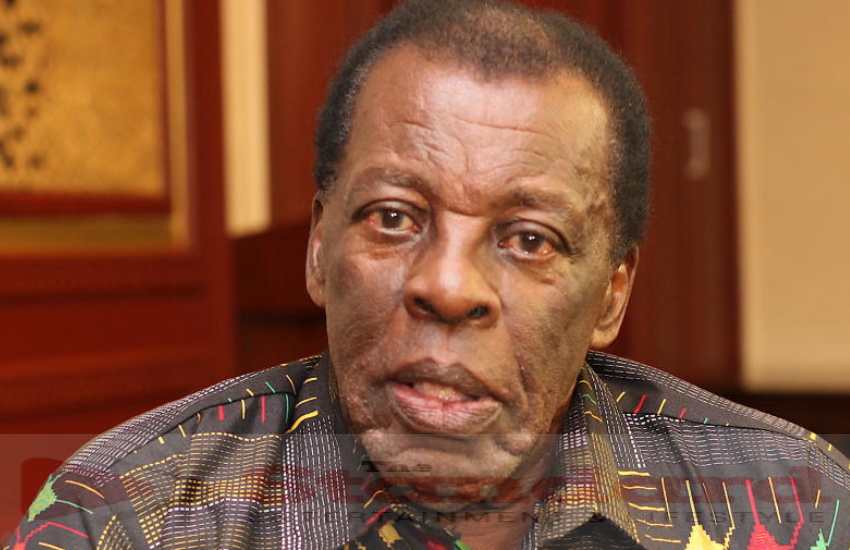 Award-winning broadcaster Leonard Mambo Mbotela is admitted at the Nairobi South Hospital and appealing for assistance in offsetting his bill.
According to the hospital's Human Resource Manager Stephen Mutavi, Mbotela has been at the facility since October 29 but having recuperated, is due to be discharged on November 13, and needs help to offset a Sh1.1 million bill.
"He is due for discharge Friday, November 13, 2020, as per the doctor's recommendations to continue with homecare treatment. The medical bills have accumulated to Ksh.1, 105,498.78 as of today (Friday) and have to be cleared upon discharge. Any assistance given towards offsetting this bill will be highly appreciated," Mutavi was quoted as saying.
Read Also: Leonard Mambo Mbotela and the tyranny of the memorable one ocklock news
Mbotela's appeal comes barely a month after Radio Citizen presenter and Inspekta Mwala actor Munai General alias Abdi also took to social media asking well-wishers to assist him in clearing a Sh2.5million bill following a road accident along Murang'a Road that left him admitted in the hospital. 
"I was on my way home when the front tyre burst and our vehicle overturned. Luckily I did not get any fractures but I had several injuries. Doctors performed a number of tests to ensure there were no internal injuries but I had to undergo grafting since I had several scratches on my skin. I am feeling much better and I will continue recuperating at home," he told Standard Lifestyle & Entertainment. 
Abdi later withdrew the appeal notice after his employer settled the bill.
A year earlier, Mbotela had hinted about the struggles veteran personalities face as he bemoaned how football legend Joe Kadenge was treated. "It is all pure showoff and I term it hypocritical. The government takes the biggest flack for ignoring him and letting him down, yet he did so much for this country. It pains me that he died in the condition he did and those who knew Kadenge also share my pain and disappointment. We should not be praising him now that he is dead yet we did nothing to make his life better," said the award-winning personality whose career spans more than five decades, having joined Voice of Kenya (VoK), now Kenya Broadcasting Corporation (KBC), in 1964.
Opening up about his life in an interview with the Standard, the 79-year-old Je Huu ni Ungwana legend, who first retired in the late '90s, regaled in his love for music, joy in radio and reverence for his iconic voice. "You know if I wasn't on radio, I would have gone into music. My late father was a musician. He taught Charles Njonjo how to play the piano… I run this shop, now that I am retired. Singing at the club, the shop and my weekly KBC show keep me busy," said Mbotela.
Read Also: Leonard Mambo Mbotela - The man who stared at the barrel of a gun
On marriage, he said: "Ours has been a great marriage so far. It has stayed strong because we have involved God in it, and even when I married my wife she had good character. Partners should work to cultivate good character as individuals, because that is what sustains the marriage.  She was a great fan of my programs, so she came to Broadcasting House to see what I looked like. She was so cute I fell in love with her. I took her around the studios, we had tea, and she sat through one of the shows I was doing. You can be assured I was on my A-game that day when presenting the show."
RELATED ARTICLES