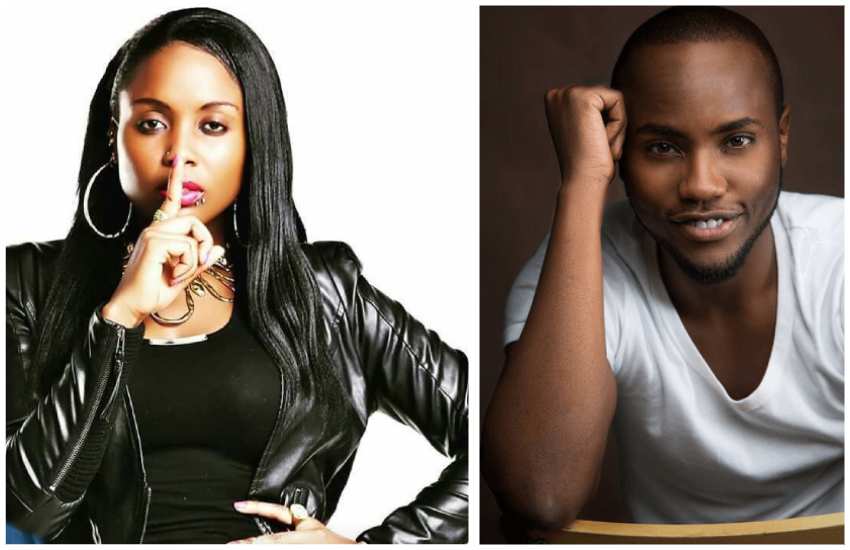 When steamy photos of actor Nick Mutuma and rapper Kush Tracey emerged on social media, netizens were quick to conclude the two are romantically involved. However, as it emerged, the two were only playing a role in an upcoming music project by H_art The Band.
Read Also:I won't work with Nick Mutuma- Patricia Kihoro after sexual assault claims
"I almost guessed that social media would jump into conclusions, but the truth is I'm getting into acting and it was such an honour to appear alongside Nick Mutuma whose acting roles are absolutely amazing," clarified Kush.
For Nick, it was another day in the office and he defined the experience as eye-opening "especially at a time that the film Sincerely Daisy is doing well on Netflix," he said. H_art The Band also feature in the soon-to-be-released project.
Elsewhere, seems like a dark cloud has been looming over the relationship of celebrity rap couple Kenrazy and wife, rapper Sosuun, for more than a decade. The details emerged in a prolonged emotional open letter by Sosuun as she lamented about her hardships in the relationship.
"I have fought not to have any one-on-one confrontations with your family members. I refuse to let anyone put their struggles, pain and misfortunes on me. I'm sorry I lost my strength through it all. You have been my good lover and best dad," read a part of her write up seemingly directed at her hubby, Kenrazy. Sosuun seemed to call out her in-laws for interfering in her marriage and ridiculing her over a parent who fell into substance abuse.
Read Also: 'Those are people trying to create conflict in our marriage - Kenrazy's wife Sosuun speaks
In a previous post, Sosuun shared a picture of the two with a caption "usiniite shemeji na nikiposti na ndugu yako haucommenti". (Don't say I'm your in-law and when I post your brother you go mum), probably hinting at her troubles, but no one took notice. The two have two daughters.