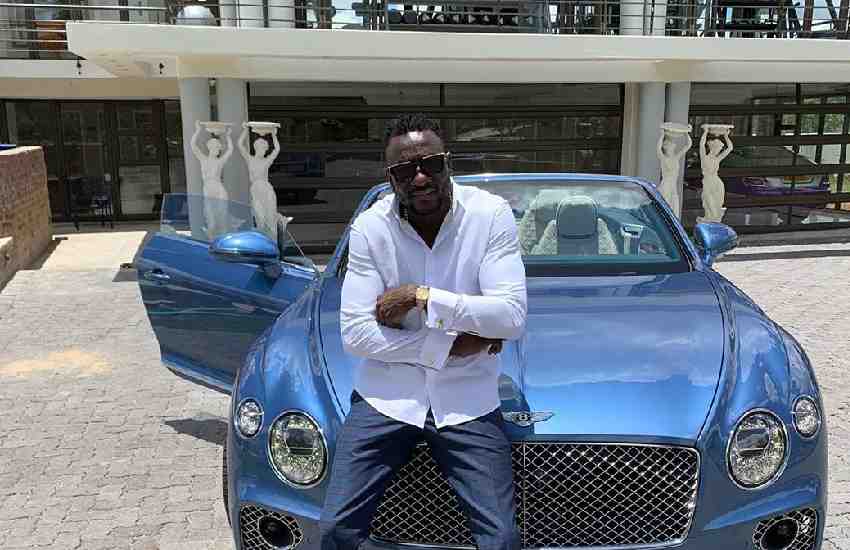 The body of Genius 'Ginimbi' Kadungure, 36, will on Friday 'lie in state' at his multi-million Domboshava mansion, located north of Zimbabwe's capital Harare, during his highly anticipated wake, ahead of his Saturday burial at the upmarket residence.
According to Zimbabwe Mail, the event will be an all-white affair in line with the lavish traditions of the socialite and businessman who died when his Rolls Royce Wraith collided head-on with a Honda Fit on Sunday, November 8, killing his three other companions; Limumba Karim from Malawi, Mitchel 'Moana' Amuli and Alichia Adams (Mozambique).
Read Also:PHOTOS - Ginimbi's flashy lifestyle featuring Sh150 million car collection
No cost, according to local media, has been spared to grant the businessman a befitting sendoff. Mourners will, however, not congregate at the mansion set to be converted into a hotel but at his father's spacious compound located next to the complex and will shelter in two exclusive tents pitched for the wake. 
"There will be a tent for friends and fans, then a VIP tent," Ginimbi's eldest sister, Juliet, told the Herald. "He will be buried on Saturday in his yard as he wished to. It is very difficult for us as a family and we kindly request the public to respect us and avoid spreading malicious rumours."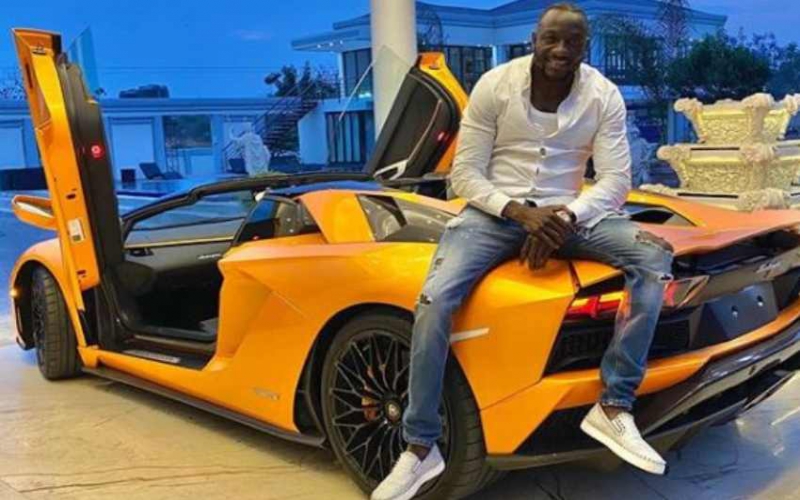 She added, "You may think the yard is big, but it is not big to accommodate everyone as you know many people are coming. As I said, we decided to pitch tents in the open space near my father's house. It is also for the security of the house. We are going to invite some local artistes so they will perform on Friday when his body lies in state at his mansion. Remember, Genius owned G-Entertainment where he promoted some local artistes, so we will do his wishes and they will also be dressed in white."
Opening up about her brother's wishes, Juliet said Ginimbi had made plans on how he should be interred. "He always reminded us how he wanted his funeral to be. He had a plan and always said "ndiri (I am) big", so make sure at my funeral, you do not hurriedly bury me. Everyone who will be at my funeral must be dressed in all white, no matter who. He said he had friends all over the world, so when he died they should be given time to come and attend, so never hurry," she said.
Read Also: Ginimbi's sister speaks, reveals businessman had planned his burial
In a statement, some of the businessman's friends led by Ronald Muzambe have told off rumourmongers peddling claims about his death, including reports he bought a top-market coffin, and source of wealth.
"We all had 36 years to know and understand Ginimbi and his numerous sources of wealth. If no one asked him while he was alive, why speculate now that he is dead? To break the cycle of poverty, we need to do better as a society. The colonisation of the mind is a terrible thing. Please may we gather the little humanity we have left in us to give this legend a great send-off with respect to his friends and family during this difficult time," Muzambe is quoted as saying.