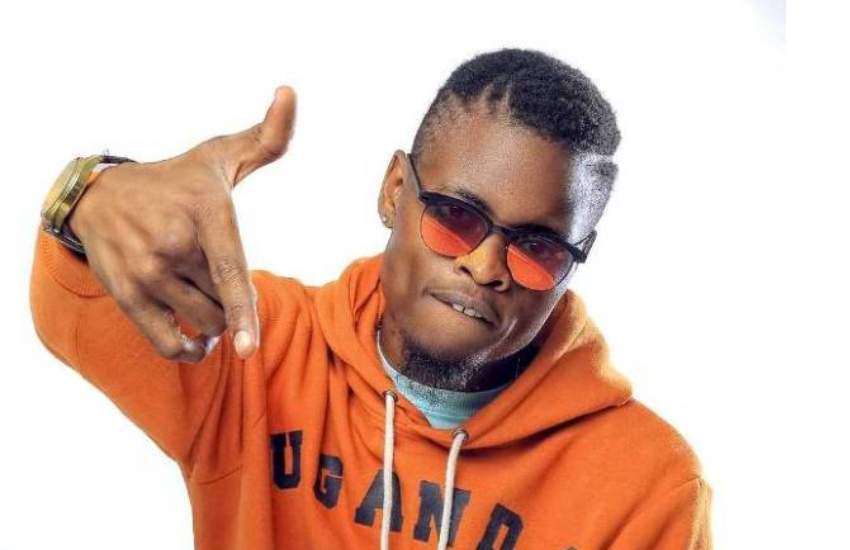 Jose Chameleone's younger brother Pius Mayanja alias Pallaso has opened up about why he returned to Uganda in 2014, eight years after he relocated to the United States of America (USA). Speaking to NBS TV, the Team Good Music (TGM) boss, refuted claims that he was deported.
Read Also: What really happened to Pallaso? Video of vandalized Benz emerges
The Afro-dancehall singer said he returned after an extended stay in Pennsylvania to bridge a gap in the entertainment industry that, he said, needed to be stitched with talent, knowledge and experience that he had acquired in his travels overseas. Pallaso, however, clarified that he cannot fly back to his family for breaching the terms of his Visa.
 "First of all, to clear the air, I have never been deported from the United States of America. I had recorded a song called Amaaso and I felt like coming back to Uganda. I made that decision together with my family," said the Kawempe bred songwriter, producer and videographer. "But upon reaching here, I overstayed the period that had been granted to me by the USA government. So I was then banned from flying to America for 10 years."
Adding: "The reason as to why I came back home was because I witnessed that our music industry was kind of slow. I listened to lyrics from different countries because I have to ability to speak different languages and listen to music from different parts of the world and I saw we lacked something, so people had to improve."
Curiously, in a November 2020 interview with New Vision, the singer, who is also kin to singer AK-47 and Weasel of the now-defunct Goodlyfe Crew, disclosed that he was at one point incarcerated. "I lived in America for eight years but I met challenges like being imprisoned under unclear circumstances. I went to hell and back in places where nights and days were dark. I got to a time when time seemed to stand still. Being imprisoned in my early 20s was a painful experience.
Asked if it was over drugs, he fired back, "No. I was jailed under unclear circumstances which I don't want to discuss because I still have wounds on my heart… I am here to develop my music, so I am not certain about when I will return to the US. But if the need arises, I will go back since my family is in America."
Read Also: Jose Chameleone's brother attacked, stabbed in South Africa
A message he buttressed in 2018 when speaking to the Observer where the Malamu star hinted at a frosty relationship between him and the baby mama. "I'm married to my music and I have 300 songs. But I have two children: Dinari and Masha Mayanja! She is in the USA with the kids. I will marry her if God allows. I will marry her. I tried to love her…but God has to add me the strength to love her. Watch the space, you will know," said Pallaso.