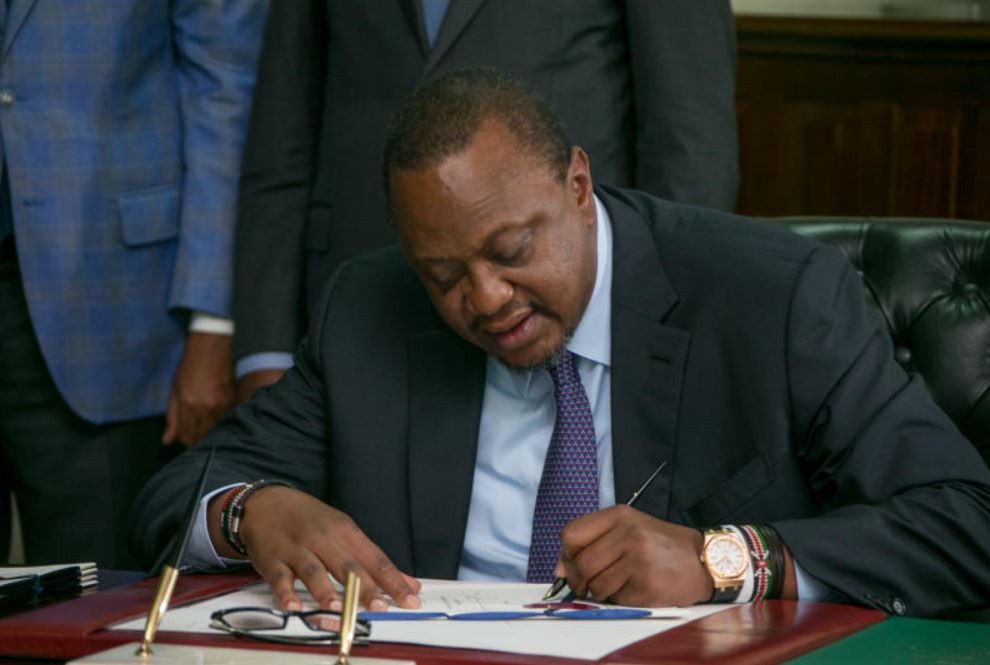 President Uhuru Kenyatta will this afternoon unveil the Kiswahili and bilingual versions of the National Assembly Standing Orders, making Kenya's Parliament the second after Canada to have a translated version of its House rules. The translated version, known as Kanuni za Kudumu, was developed over one and a half years and is aimed at promoting use of the national language in Parliament.
This is in line with the Constitution that recognises English, Kiswahili and sign language as the official parliamentary languages. Clerk of the National Assembly Michael Sialai yesterday said the translation introduces more than 180 new terminologies that MPs will need to master in the coming days.
"It is a rare occasion for the current president. If you look at the work, it is more advanced. We received a lot of support from universities. We peer-reviewed with language experts in Tanzania. We believe it will go a long way in promoting the use of the language," said Mr Sialai.
ALSO READ: Lusaka approves cultural attire at the Senate
Sialai added that Parliament would endeavour to promote the use of Kiswahili in the chamber. "We will do more documents in Swahili. By doing that, members will be encouraged. We have officers to help members to translate to Swahili."
The development means that MPs will now have access to new terms such as ardhilhali (petition), kura ya mgawanyiko (division), mesi (mace) and akidi (quorum). Other new words include hoja ya nidhamu (point of order) and kamati za kiidara (departmental committees).
The last time MPs debated in Kiswahili, it was a comedy of errors as lawmakers coined non-existent words to drive their points home. The translation was put together by a task-force chaired by National Assembly Legislative and Procedural Services Deputy Director Kipkemoi arap Kirui and a team of scholars from various Kenyan universities.