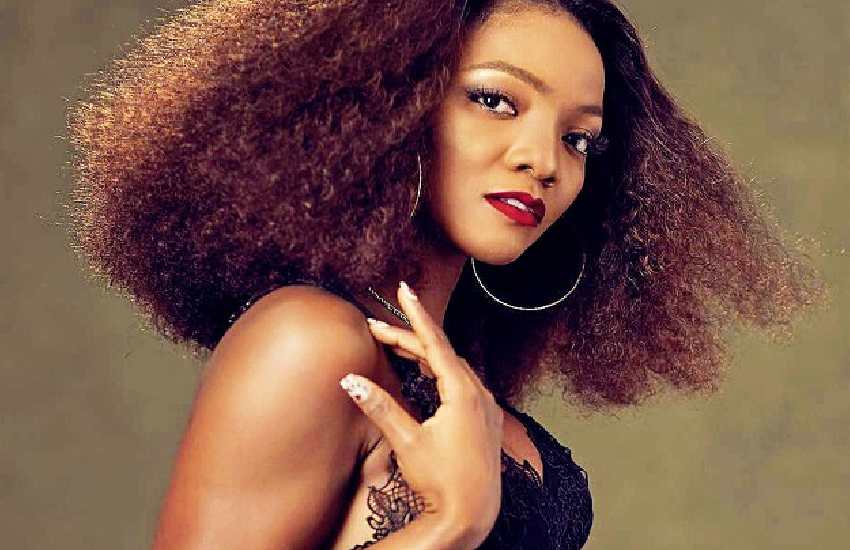 Celebrated music star Simisola Kosoko, better known by her stage name Simi, has expressed worry over the continuous abuse of women in Nigeria. In a series of tweets shared via her Twitter page, the singer described what women go through every day as worrisome and heartbreaking.
"Woman don suffer sha. The kind of sh*t I see/hear many women go through every day could break your heart. It's so bad that many women even think they deserve suffering because they're women. I mean "why else should I suffer this much if I don't deserve it." My heart man. Broken heart," she tweeted.
Read Also: Singer Simi opens up about pregnancy, motherhood
The 32-year-old singer, who also doubles up as a movie star, went on to urge women to start demanding for the respect they deserve. "I pray that we start to raise women that demand the respect they deserve and never settle for a life that continuously diminishes them. We can be more. We are more," she added. Through the tweets, she disclosed her earnest desire to see women being raised never to settle for a life that diminishes them but rather loves and appreciates them.
Her sentiments come barely a month after Aljazeera reported that police officers in Nigeria were abusing the powers given to them during lockdown to 'assault' and 'harass' women. It reported a case of a 23-year-old girl, identified as Pamela, who had not left her home in weeks. According to her family, the girl has been indoors since she was allegedly raped on July 28, 2020, by a police officer enforcing the government's coronavirus guidelines.
According to the outlet, Pamela was travelling on a public bus on her way to Port Harcourt, the capital of south-central Rivers State, about 45km west of Bori. Upon reaching a checkpoint in the town of Sakpenwa, 25km outside Bori, at 6:30pm, she says four police officers arrested her for not wearing a face mask.
"I've not been myself and have fainted twice since the rape incident," said Pamela, whose husband died more than two years ago leaving her alone with their toddler and newborn baby. "Because of my deteriorating health, I had to move in here to live with my mother so I can be cared for."
According to local news outlets, violence and sexual harassment against women are not uncommon in Nigeria. The Women At Risk International Foundation reported in 2018 that more than 10,000 women and girls are raped or sexually assaulted every day in the country.
Read Also: The scourge of Gender-based violence in Kenya
It is not clear how many rapists have been convicted in recent years, but the Nigeria National Bureau of Statistics disclosed that the country's police reported no convictions for rape in 2017, despite recording 2,279 cases of rape and indecent assault. Law enforcement officials had faced accusations of rape and assault even before the coronavirus pandemic and resulting lockdown.
Related Topics