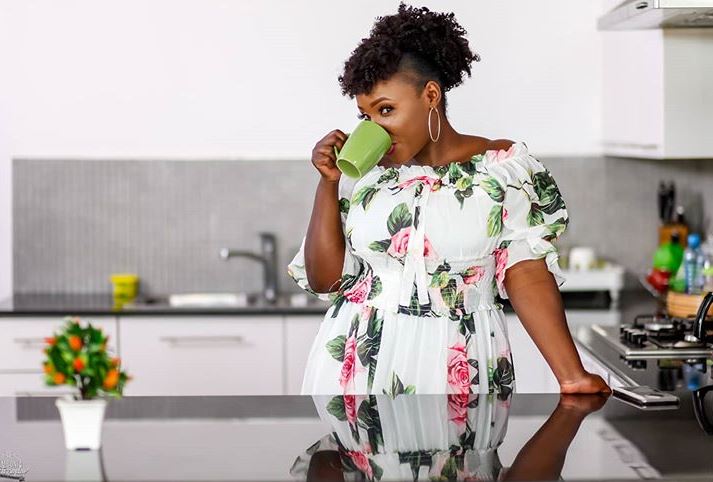 Popular Award-winning actress Catherine Kamau has disclosed how her worst heartbreak took a toll on her. Through a Twitter thread, where netizens contributed to how heartbreaks affect different people in relationships, the mother of two revealed that she cried nonstop from Uganda to Nairobi.
"I cried from Uganda to Nairobi nonstop, one of the passengers innocently asked me whether I had been attacked by bees, my whole face was swollen ...I said allergies and I didn't lie, I have been extremely allergic to emotional BS since," she tweeted.
The actress was heartbroken by her baby daddy, as she came back home pregnant at a time she had been sent to Uganda to Study.
Better known as Kate Actress, the Former Sue Na Johnnie actress recently disclosed that her mother took a loan of Sh400,000 for her school fees in Uganda. Unfortunately, she ended up pregnant within the first three months of joining campus. Kate narrated that things were not easy as she had disappointed her mum, who had invested so much in her education. The former Mother-in-Law actress admitted that she was a stubborn daughter and could see clearly that her mother was fed up with her.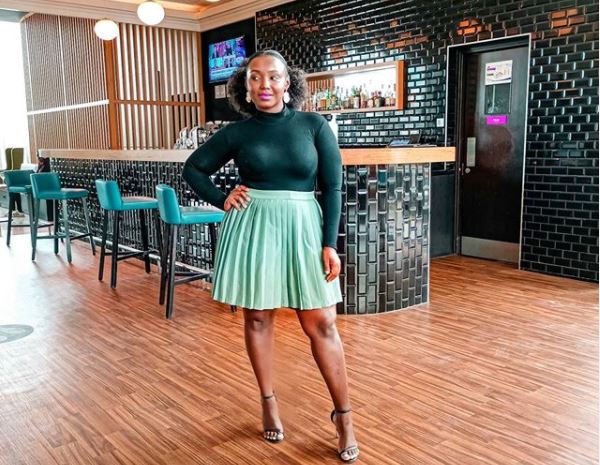 ALSO READ: Actress Catherine Kamau advises teenage girls not to get pregnant
"After three months in Uganda for Campus, I was pregnant…., I was barely 19…. I broke the news to my mum in a letter… I really disappointed her but she never gave up on me," she said.
After two years of staying home and taking care of her son, Kate disclosed that she was ready to enroll in campus. Still, she never graduated after the opportunity to act in Mother-In-law presented itself. She further added that her son's arrival 14 years ago changed a lot in her life because she had to fully mature and take care of him. She said that she understands ladies who always reach out to her for help.
"…I know how it feels, I cried for a whole year nonstop, I remember my Baby alikuwa anainua mkono ananipanguza machozi coz I was so angry. I used to cry everyday day for 1 year. so I understand and sai ndo na discover I had depression, postpartum, low self-esteem. I thought my life was over," she said.
ALSO READ: Actress Catherine 'Selina' Kamau and Philip Karanja hold dowry payment ceremony
The Content creator also recently revealed that her mother-in-law was not fully accepting of her because she was a single mother. 
"For me I will say, it was not easy. You know he is his mom's heart. For me I will not lie. It was not easy. His mother indirectly asked him why he was marrying a girl with a child yet he could get any woman he wanted. I remember Phill told me when I saw the way you took care of Leonne. I knew you were the right woman. Even if something happened to me ,my kids would be fine. One thing I respect about my mom-in law is when it came to my son she was so neutral. She never showed my son any attitude. We had our differences but when it came to my child he was so innocent," she said.