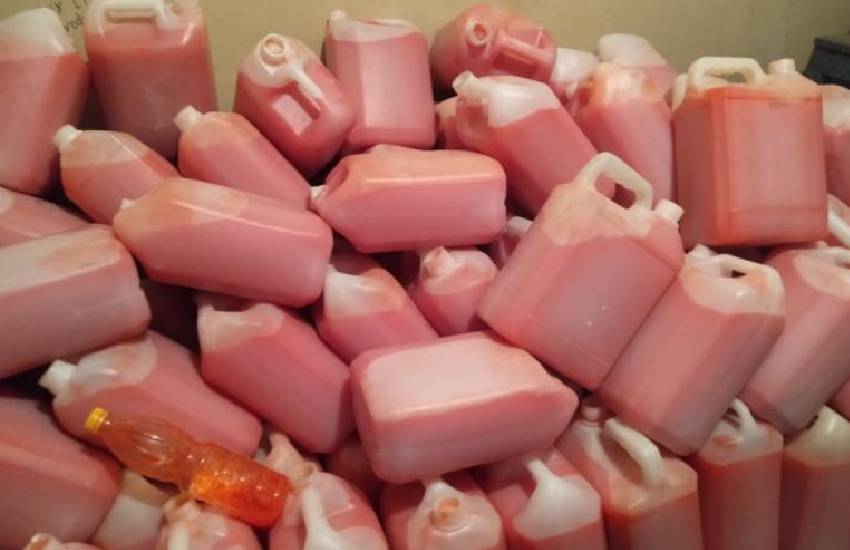 Consumers have been urged to be cautious of products they are buying after police smashed a syndicate that manufactures and suppliers fake spices. Police officers busted a fake spices manufacturing unit at Bondeni slums, within Nakuru town.
Read Also: Five ways to easily spot fake job adverts
Police netted the consignment of adulterated spices which were being passed off as tomato sauce worth Sh80,000. The operation led by Nakuru County Commissioner Erastus Mbui was conducted after police received a tip-off from the public. Nakuru Town East police commander Elenna Kabukuru said the fake spices were being sold to various hotels within Nakuru town. Preliminary investigations by police revealed that the unit has been operating illegally since February this year.
"The owner claimed that although the product is not of standard quality, it is in high demand. In a day, he supplies more than 100 litres to various hotels," said Kabukuru. They had labels of various tomato sauce brands, with Kenya Bureau of Standards (KEBs) labels. Alongside the fake tomato sauce, they manufacture fake chilly. During the raid, the police arrested the suspect who is being interrogated at Bondeni Police station.
Read Also: How your favorite influencers and artists could be buying fake views
"We are liaising with KEBs officers to investigate the crime, before arraigning the suspect in court," said Kabukuru.