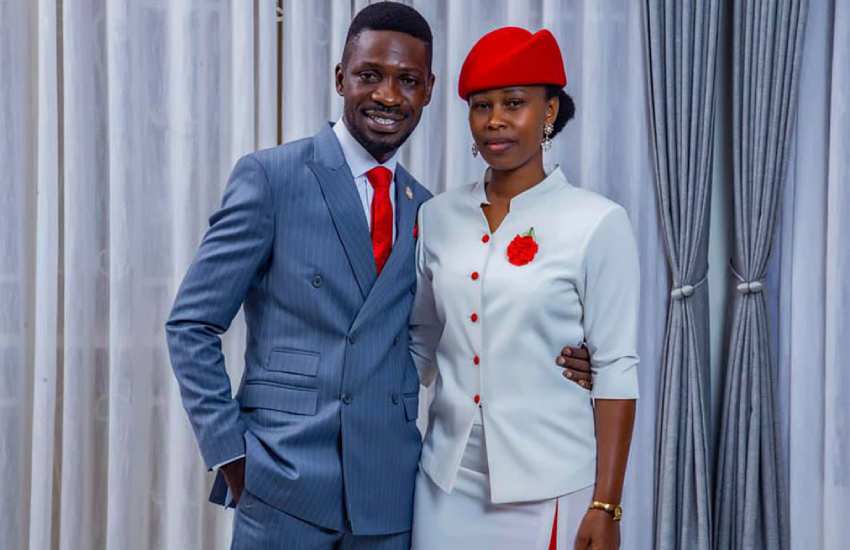 National Union Platform (NUP) presidential flag bearer Robert Kyagulanyi alias Bobi Wine is in 2020 celebrating nine years of marriage to Barbra 'Barbie' Kyagulanyi Itungo whom he met in November 2000 at Uganda's National Theatre where they were both acting in a play.
That play, in which the self-styled 'Ghetto President' starred as a president and Barbie the first lady, could ring true in 2021 should the Kyadondo East MP be elected as president after he was successfully certified as a candidate on November 3.
Their colourful union in 2011 at Rubaga Cathedral in Kampala after 10 years together was graced by royalty and boasted the Queen consort of the Kingdom of Buganda, Sylvia Nagginda and Prince David Wassajja in attendance. The mother of four's back tattoo of the popstar's face, however, stole the show at the wedding and dotingly engraved the love they have for each other.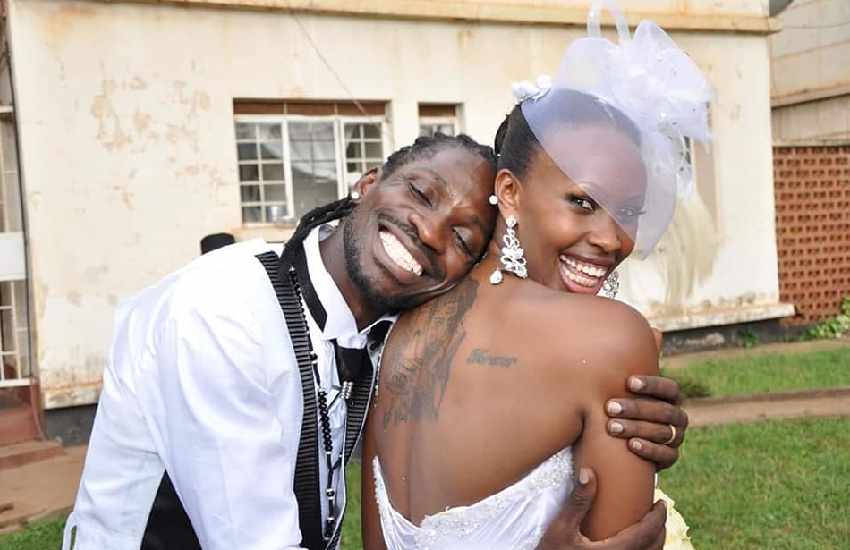 This was evident when he celebrated Barbie soon after having his candidacy certified at Kyambogo, Kampala. Speaking in an interview, the Kyarenga hitmaker said he owes his better half everything. "I do not know what to say about my wife Barbie. She has fought several battles for me and I believe would not be here if I did not have her support. There is nothing I can give back to her but I pray that God guides her and gives her whatever she desires," said Bobi Wine.
Read Also: Uganda opposition presidential candidate Bobi Wine arrested
A sweet message that echoed his post during her 35th birthday celebration. "Dear Barbie, there's no greater blessing I have got in life than having you as my best friend, wife, and mother of my children. There's no better feeling than being in love with you. Where would I be without you? What a woman! I celebrate the day you were born. May the almighty keep you happy and smiling for the longest time. Happy birthday dear #FirstLady. I love you so much and you know it."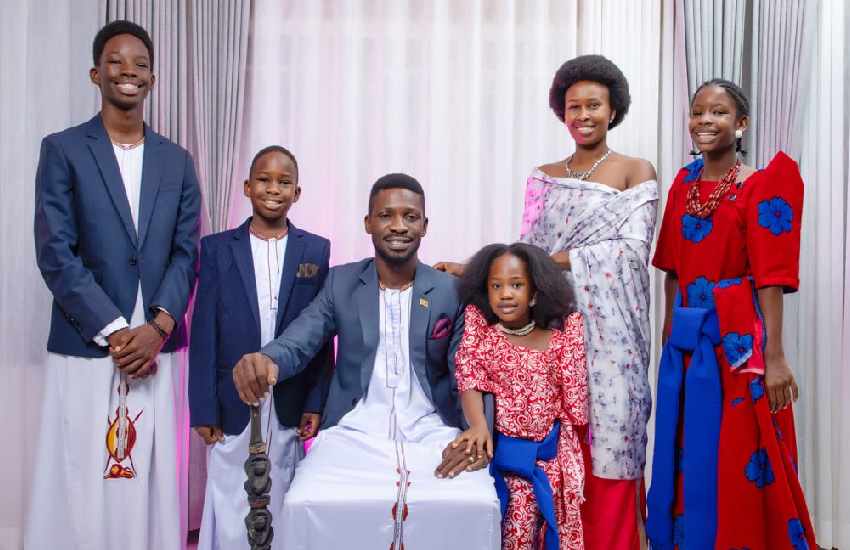 During their ninth anniversary on August 27, 2020, the MP shared an intimate nugget from his father at their wedding nine years ago on why he must honour Barbie. "Son, this ring means a commitment and promise to love someone's daughter the same way that I have loved you. I know you have already loved her for 10 years but with this ring, it's a covenant not only between you and her but between our two families and our communities. If you keep this commitment and promise, I will sleep well even in my grave," he wrote.
Adding: "Dear Barbie Kyagulanyi, now you know that I love you not only on my behalf but on behalf of my parents and all my people. It's been 19 years and you're still the one that makes my world go around. Happy anniversary my love."
Read Also: Bobi Wine and Kizza Besigye join forces against Museveni
To which Barbie responded, "To be held like this by the one I love so deeply is one of my dreams come true. Being loved back with no reservations is a blessing. Taata, you have loved me at my lowest and elevated me at every given opportunity never making me feel any less. My nineteen years of staying under the same roof with you have been years of self-realization, utmost growth and total bliss. I am lucky to be your wife, to have you for a best friend and to be the mother of your children. I am excited about the coming times ahead. For better, for best, for the good and the pretty! Happy Wedding anniversary Bobi Wine."