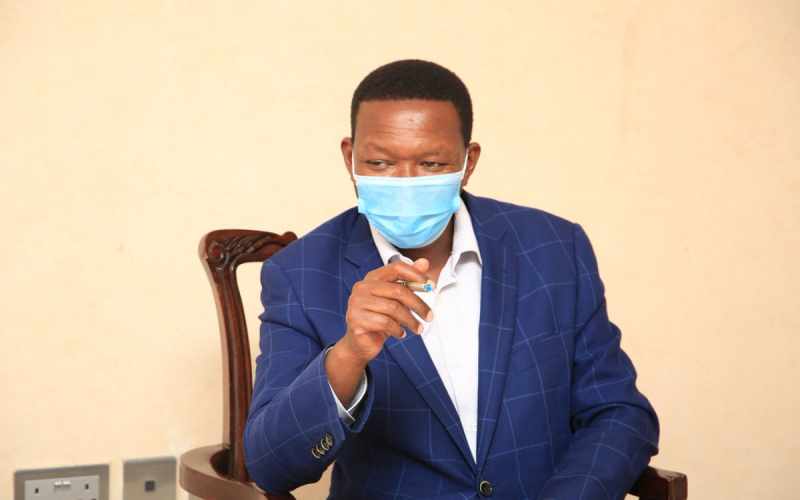 Machakos Governor Alfred Mutua has asked President Uhuru Kenyatta to call upon the military to enforce the 10pm to 4am curfew if the police fail to do so. Speaking during a TV interview, Mutua said laxity in enforcement of health protocols was one of the reasons why the country continued to record infections.
"If the police are not able to enforce the measures let the President roll out the military. Let the military go bar to bar and shut them down. At the end of the day people are dying and we have to be a country of discipline.
"Over the next 2-3 weeks a decision will be made & counties can start being locked up according to how cases are rising in those counties. There is chance for a complete lockdown. The problem we are seeing is that our death rate is rising," he said.
Mutua also pointed an accusing finger at leaders who have been flouting rules saying walking around without masks and shaking hands sends the wrong message.
"When we see the deputy president & his troops of sycophantic followers not wearing masks in a public gathering what does that tell a young person. If the DP is not wearing a mask & is shaking hands it means there's nothing to worry about.
"Yesterday the question was do we lockdown the country or not? There was also a suggestion to bring the curfew to 7pm and locking down some counties but then the question came in; how do we survive? So we had to come to a balance," he said.
On Wednesday, Council of Governors Chairman Wycliffe Oparanya had proposed the resumption of the 9pm to 4am curfew following a rise in the number of Covid-19 infections in the country. Speaking during the Sixth Extraordinary Session of the National and County Governments Co-ordinating Summit, Oparanya asked President Uhuru Kenyatta to reexamine the easing of restrictions since county governments can no longer admit patients.
"Your Excellency, the Council of Governors recommends that all containment protocols be implemented in their original form. We request that the nationwide curfew currently in force be varied from 11pm to 9pm. County Governments can no longer admit new patients. It is actually an acute crisis. Many patients are losing the battle en route to Nairobi to seek treatment. We shall be asking we reexamine the easing of restrictions.
Also read: Ruto promises to reduce public engagements
"So far 12 counties have not attained the minimum 300-bed capacity. 11 counties have less than 5 ICU beds in their isolation facilities. This a big challenge. Currently, 1,665 health workers have been infected by the virus. This is affecting service delivery," he said.
Also read: Oparanya asks Uhuru to bring back the 9pm curfew
In his address, President Uhuru Kenyatta said the curfew will now start at 10pm and all bars will be shut by 9pm. Grade 4, KCPE and KCSE candidates will, however, remain in school while the rest of the classes will resume in January 2021. All political gatherings were also suspended for 60 days and those who wish to meet will have to strictly adhere to the regulations laid down.