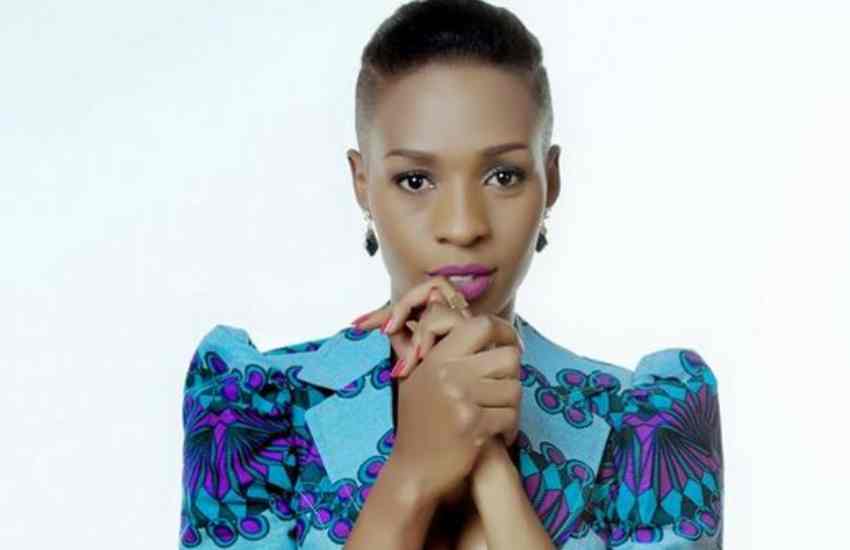 Singer Cinderella Sanyu Muyonjo alias Cindy Sanyu, one of the original members of Ugandan pop group Blu3, is advising wannabe musicians to introspect and evaluate career choices before jumping on the music bandwagon which she highlighted requires talent to succeed.
Opening up in a video on her YouTube channel, the songbird who in March 2020 became the first female artist to stage a sold-out party in Uganda's iconic 10,000 capacity stadium, Lugogo Cricket Oval, said talent is the key to success in the industry.
Read Also:Cindy Sanyu elected Vice President of Uganda Musicians Association
"Have real talent, If God wants you to succeed as an artist, the very best thing He is going to give you is a voice but if you can't sing, that means you are struggling because you are not supposed to be an artist," said Tempo songbird.
A message that echoed her call during the Boom Party concert at Lugogo where she told off critics calling for her to battle former Obsessions star Sheebah Karungi for the crown as to who is top.
"I'm not interested in any battle at all with any female artist as per now. Everything that I needed to prove, I proved it at the Lugogo Cricket Oval and I made money. Even if any music promoter stakes Shs 500 million for a battle with a female artist, I am no longer interested," said Sanyu. "In fact, in my first quest for a battle, my interest wasn't all about money because even by that time Balaam had put even less than Shs100M and I was ready to battle Sheebah but they asked for too much money. The battle I can accept now is Bebe Cool or Jose Chameleone because I know they will give me a run for my money."
In an interview with the Standard four years ago, Sanyu emphasized, "You have to create a strong brand around you and that is what I have done. I have content, songs that keep my fans happy. The style I also do is unique. I take music professionally and so I have a strong management team around me researching the market and getting me a step ahead of the competition. A lot has changed and that is part of the reason I took a break to remap the industry and Cindy the brand."
Read Also: Ugandan songstress Cindy Sanyu bears it all out
Adding: "I have also come to learn that with fame also comes many challenges and haters also work hard to put you down. I have been getting my career back on track as you would know that a lot has changed in the music scene since the days I was working under Blu 3. Besides having good command in Uganda, I wanted my music brand to make a good presence in Kenya and Tanzania as well as other parts of the continent."