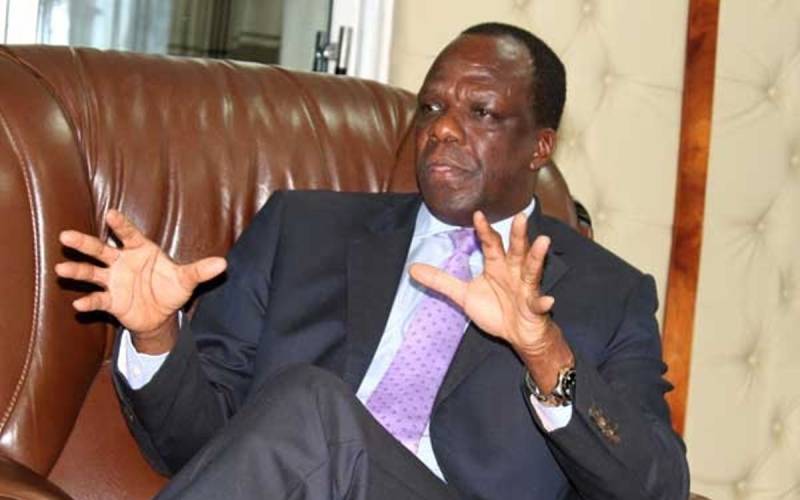 Council of Governors Chairman Wycliffe Oparanya on Wednesday proposed the resumption of the 9pm to 4am curfew following a rise in the number of Covid-19 infections in the country. Speaking during the Sixth Extraordinary Session of the National and County Governments Co-ordinating Summit, Oparanya asked President Uhuru Kenyatta to reexamine the easing of restrictions since county governments can no longer admit patients.
"Your Excellency, the Council of Governors recommends that all containment protocols be implemented in their original form. We request that the nationwide curfew currently in force be varied from 11pm to 9pm. County Governments can no longer admit new patients. It is actually an acute crisis. Many patients are losing the battle en route to Nairobi to seek treatment. We shall be asking we reexamine the easing of restrictions.
"So far 12 counties have not attained the minimum 300-bed capacity. 11 counties have less than 5 ICU beds in their isolation facilities. This a big challenge. Currently, 1,665 health workers have been infected by the virus. This is affecting service delivery," he said.
Oparanya also decried the laxity in enforcement of protocols in some sectors, pointing an accusing finger at politicians who have been flouting rules. "There has been laxity in enforcement of protocols especially in the transport, entertainment & market sectors The political class have continued to be the super strikers of this virus. This has led to an escalation of COVID-19 cases and collapse of contact tracing efforts," he added.
President Kenyatta asked all stakeholders involved to make bold decisions and to look at the bigger picture as they draft the way forward. "The question I want us to ponder in this conference is: Are we prepared for the upsurge that is likely to happen? I invite this summit to make bold & maybe not so popular decisions. Let us look at the bigger picture and how it will affect the country," he remarked.
Also read: New coronavirus strain in pigs likely to spread to humans
Deputy President William Ruto on Tuesday stated that he would significantly scale down his public engagements following an upsurge in Covid-19 cases in the country. Through his social media accounts, DP Ruto stated that he was wary of a second wave of the pandemic and postponed a number of his meetings.
Also read: Ruto promises to reduce public engagements
"The upsurge in Covid19 cases strongly indicates that a second wave may be in the offing. For this reason, I have decided to significantly scale down my public engagements until further notice. The empowerment meetings for this weekend in Machakos, Kitui and Makueni are postponed," wrote the DP. Health CS Mutahi Kagwe has in recent weeks warned Kenyans against throwing caution to the wind as infections continue to increase. Ever since the economy was reopened, the number of infections have been on the rise.