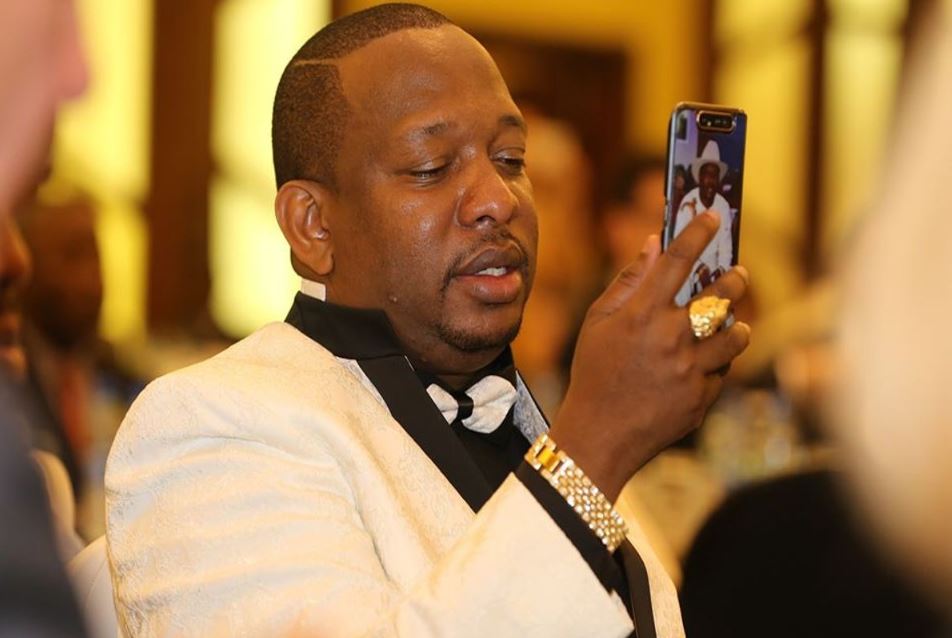 Nairobi Governor Mike Mbuvi Sonko has shared a few nuggets of wisdom with his fans concerning life and how to make it more bearable. Taking to his social media, the vocal politician listed ten tips; financial and social, that he believes will change an individual's outlook regarding investments and human interactions.
 1) If you stay in rental flats, don't play loud music. Try to limit the volume of the music within the confines of your house. Don't assume you are entertaining your neighbor with your latest collections. It is annoying. He could be reading for exams or has a toddler who is trying to sleep.
2) If you are above 30yrs old, never participate in a road race to try and out-compete other presumably inferior cars. That's stupid and boyish. Stick to the maximum speed limit of 100km/hr.
3) The most-naive thing you can do when buying a 2nd hand car in Kenya is to look at its mileage. There is no way a 2008 car can have a mileage of 49,000 don't be silly.
4) If you want to live long, don't take Kenyan politicians seriously. Never ever...that is my humble piece of advice.
5) If you want to venture into agribusiness, make sure it is large scale. This is one sector that thrives on economies of scale. Planting sugar cane or maize in half an acre and then expecting to make any serious returns is a joke. You will live to blame the weather and the government," he wrote.
ALSO READ: Questions asked of Sonko's dressing
Advising netizens on friendship and family, the Nairobi Governor called upon individuals to care for their close family members explaining that they will always have their best interest at heart.
"6) Real estate is good, but you need to be careful where you are putting up your rentals. If you do it in a very rural area where houses go for 2k, even if you have 10 houses that's just 20k per month. If the plot cost you 400k and you spent another 400k to put up your single rooms, it will take you 4yrs before you recover your 800k which translates to b*llsh*t.
7) If you are starting those small scale businesses like Milk bar, Kinyozi, Salon, Car wash, pub etc, make sure you invest in CCTV cameras. Your employees can make that place their cash cow. I have been there.
8) Your family and relatives are some of your most important assets you have. They will stand by you in your most difficult times. Treat them well always.
ALSO READ: Sonko hits the gym after 'public demand'
9) The easiest way to lose your longtime friend is to lend them money. That's where problems begin. Never lend anybody an amount you are not willing to lose.
10) Rarely does your employer have your individual interests at heart. They can easily let you go without blinking, just to balance the books. Don't be overly loyal to your employer," he concluded.
Song #2 - Justina Syokau - Twendi Twendi
Song#4 - Mbogi Genje  - Kidungi