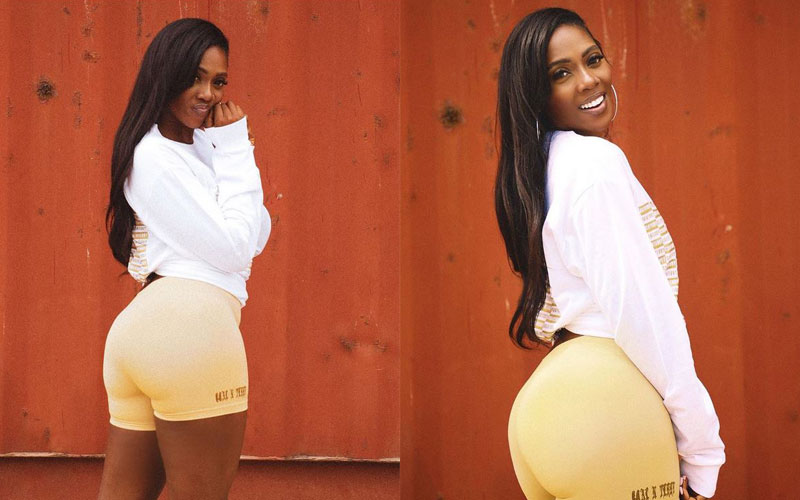 Nigerian Songstress Tiwa Savage has opened up on twice attempting suicide after moving to the United Kingdom aged 10. In an interview with Black Box, Tiwa attributed her suicide attempts to depression arising from the bullying she faced while in high school because of her Nigerian accent. Narrating her ordeal, Tiwa recounted wanting to bleach her skin because of the constant taunting.
READ ALSO: Tiwa Savage signed to Jay-Z's Roc Nation
"When I got to school, it was horrible and I had an accent. My first day I clearly cannot forget. I got to school late and my teacher couldn't pronounce my name. She then asked why I was late to school and I said 'sorry ma there was go slow.' Everyone started laughing. I was teased so badly. They use to call me 'African girl' 'Fufu', 'We heard your food smells bad' it was so bad that I tried to kill myself two times. I was depressed and bullied. They would flush my hair down during lunch break. At some point, I use to have a police escort me to the bus. I wanted to bleach and started growing my hair. It was really terrible," she said.
Police brutality
Tiwa attributed the recent protests over police brutality in Nigeria to use of excessive force by security forces during the COVID-19 lockdown period. Even though the singer admitted that she's never faced police brutality, she confessed to hearing 'scary' tales on the vice. On whether the #EndSARS street protests were effective, Tiwa it was a start and the people's voice was heard.
READ ALSO: Yemi Alade speaks on why she may never work with Tiwa Savage
"At this point, something has to happen. I think it's also a combination of being in lockdown I think it got really bad during lockdown for a lot of people. I haven't personally encountered scary situations. But I have seen them in action. People around me have heard and seen scary situations…When someone loses a life...I'm just thinking that there is a mother out there who has lost a son because of police brutality. How can I be in Nigeria and not lend my voice, my platform to something like that?" she said.
On October  8, the singer joined protesters in the streets calling for police reforms and shared a video via Instagram captioned, "We are TIRED."
READ ALSO: Wizkid and I are friends with benefits- Tiwa savage