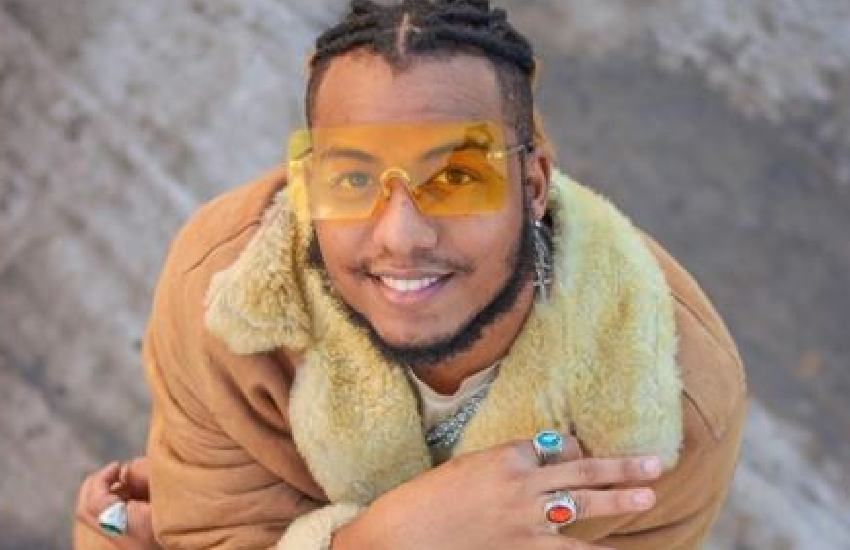 When Irakoze Teknologos aka iLogos touched down in Kenya from homeland Burundi in 2016, his only business was coming to supervise one of his dad's projects. Additionally, he was also scheduled to meet with a Kenyan musician to potentially work on music. After a two month stay, the Kenyan syndrome got to him, and before he knew it, he was a proud convert infatuated with the people and culture of the 254 capital, Nairobi.
"My dad had a project he wanted me to supervise here and I had a client to meet here as well for music," he told Pulse. Eventually, things went well, I thought to myself I'm liked here so when I went back to Burundi after two months, I kept getting calls from Savara of Sauti Sol to come back and work on a project for Dela so I decided to come back and stay on."
Torn between staying in Burundi and returning to the bright buzzing Nairobi lifestyle - Nairobi did him too good to turn his back on the offers. The Canadian-born Ilogos is as international as they get. He has grown up partially in Burundi while attending primary and secondary school, and in university, he ended up pursuing music and psychology in Paris, France.
"My dad and mom are both well-established entrepreneurs. I've never lacked anything. I am the second born of four, and my parents had plans for me. My dad wanted me to be a pilot, mom, a doctor." Even so, his upbringing was around a music-loving family with his "stylish parents" introducing him to Black American jazz and entertainers such as MJ early on.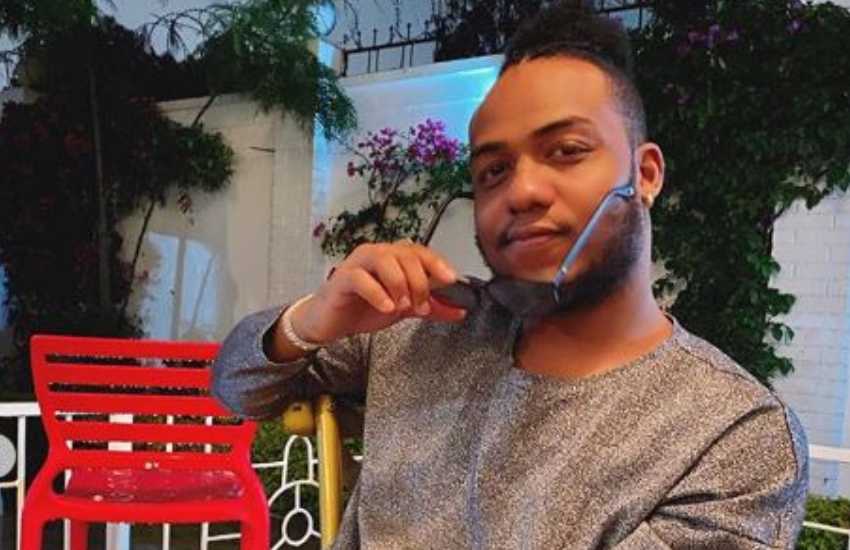 This grew on the young kid and his mom would brat him up when she got one of the first Macintosh computers at a meek age. He easily turned it into a toy, wired with his love for sounds, and would begin making beats playfully. In primary school, they would let him follow his passion and the business gene of the family must have been actively performing as the talented iLogos would begin selling beats in primary school, involving himself in school music programmes, and so on.
Kenyan love
During his first visit to Kenya in 2016, he would be immersed in more than his dad's business to keep him busy and avoid the vacation hunch. "I was trying out animation, so once in a studio, I was in during the ventures, I run into a guy called DJ Lyta. We caught a vibe just casually and I ended up showing him my music, that's when he introduced me to Savara, Polycarp, and the Sauti Sol guys," he reveals.
Read Also: Kenyan US-based producer Vinie Chwani fuses Benga into new trap
With Sauti Sol working on building their company Sauti Sol Entertainment, their antenna for new talent was sky high, but so was their sociability and this brought him close to the crew as they grew into music production friends working on tracks like Paza Sauti for Dela.
"When I came back in 2017, I was here for work and music specifically. The first song I produced that got released was Fena's She Doing her Thing Though." he says. With Fena's huge profile and a banger track, this grew iLogos' rapport and he became a man in demand as he bubbled quietly working with various artistes from Arrow Bwoy, Dela, Naiboi, KRG Don and a plethora of other A-Listers in Kenya. "You know what, of all the artists I've worked with in Kenya professionally, Naiboi gave me the most difficult time."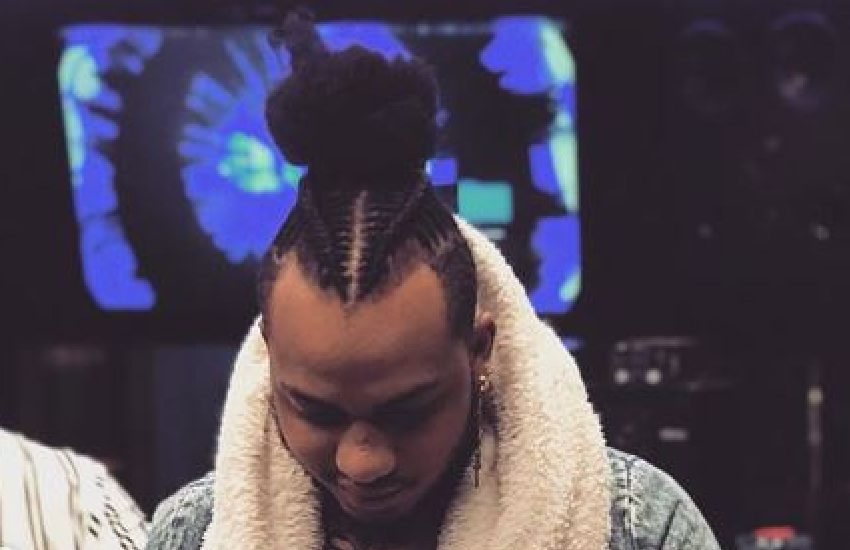 It's not all rosy
"What's your beef with Naiboi?" we ask. He owed me money and tried to taint my name. It started when he flagged my song Toto with Arrow Bwoy on YouTube for no good reason.
Why so?
DJ Lyta recommended me to work with him and I wasn't interested at first because he was still rapping back then. After his track, Problem, I could see he and I collaborating. I played him three beats and he was blown away. My rate was Ksh60,000 a beat and he said that in Kenya that's too expensive, so we agreed half-price and that we could do an album. 4mula was our first track and it put him on the map internationally getting him deals, so we decided to keep working. He failed to pay me the money for my work after releasing three of our songs, and we have over 10 songs, so I sold his tracks (instrumentals) to other artists. He flagged Toto by Arrow Bwoy on YouTube and that's when I flagged our songs as well. He went as far as threatening to have me deported. He thought I would give in and return them, but I'm here legally and that was his loss because now he made it hard for me to forgive him, especially with his manager trash-talking like they won't need me later.
Read Also: Meet Berklee trained singer and producer Viola Karuri
Then what happened?
I sold his tracks to other artistes including Toto with Arrow, and he was fuming but he could not pay even after giving him a bargain. He and J. Blessing are the only artistes I have had issues with in the industry about payments. My policy is you pay me upfront and that's when we can even meet and begin work. These two I have agreed to work on word of mouth basis, because if we include my lawyer, the price will double as he has to be paid. Naiboi apparently had stress and depression during Covid-19 and from my good heart, I let him keep the money, returned the tracks to YouTube after my friend KRG intervened. I give them work on credit out of our friendship, and they still go ahead and try to tarnish my name in blogs. It's a Kenyan issue where many producers have reached out telling me that they have not been paid, so our rights are being abused by artistes who are not serious.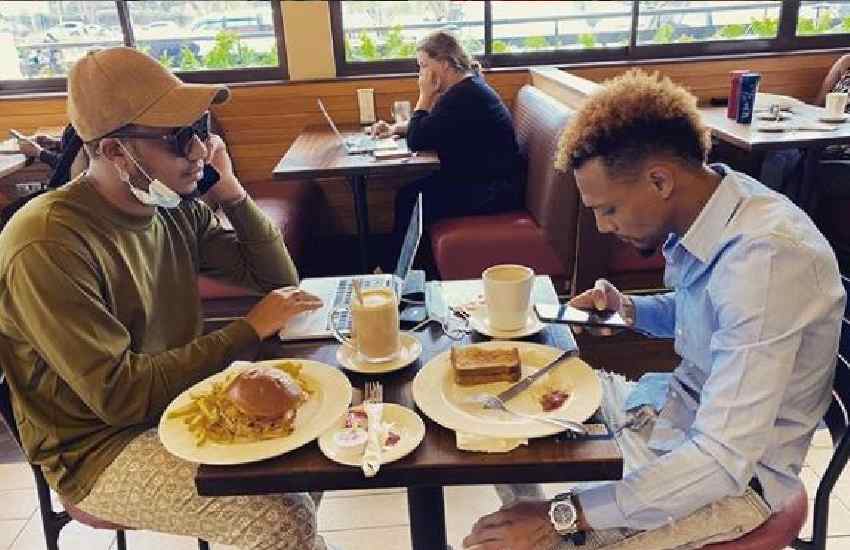 Reaching out to Naiboi, the Black artiste was shocked at hearing the allegations intimating they are good friends and he classily wished to refrain from comment. "I don't want to get in between this your interview with him. It's best if you leave me out because this is bringing non-issues, I don't wish to be a part of," Naiboi said.
Read Also: Yes, Health CS Mutahi Kagwe is my dad – rapper Kahu$h
The Lota Wood CEO iLogos expressed lack of proper representation and non-professionalism in Kenyan music, that most work is done based on "word of mouth" as many artistes fear "going the legal route". He is currently working with artistes in the Wasafi camp, while nurturing upcoming Kenyan talent to their full artistic potential.
Who are your 2020 musical influences?
If you meet Nyashinski - what first catches your attention?
What matters to you in choice of Gengetone song?
What would your friends describe your music taste as?
What's your biggest frustration in Kenya's music scene?
Many thanks!
We really appreciate your help with our survey... 
Quiz Maker - powered by Riddle