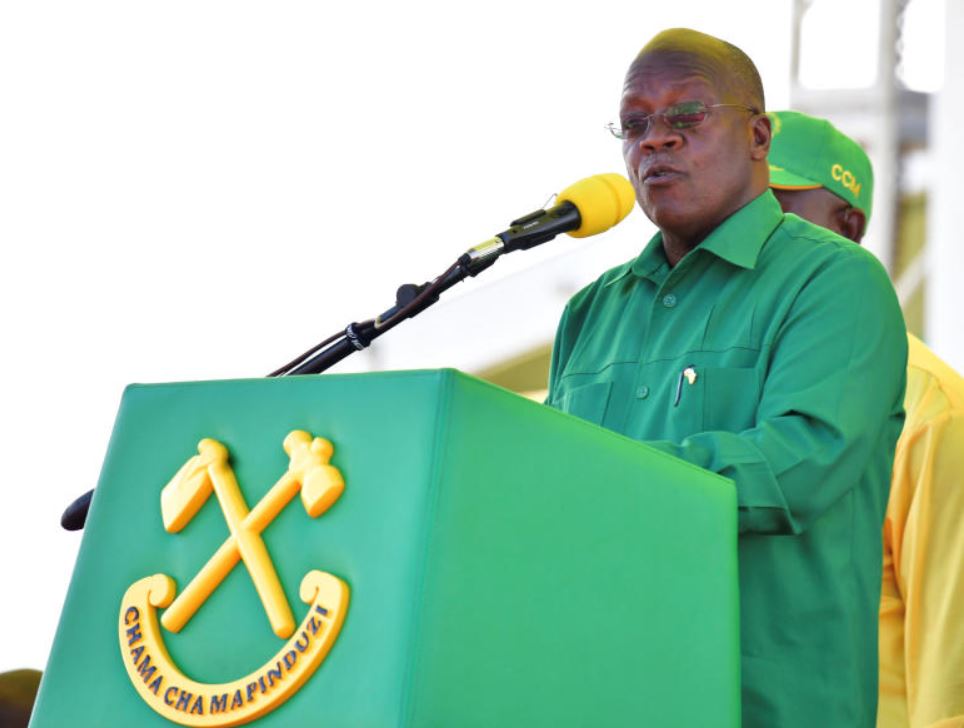 One of the biggest casualties in the just concluded Tanzanian General Election is bongo singer-turned-politician Joseph Haule alias Professor Jay. After five years in parliament, the singer lost his seat as the Mikumi Member of Parliament. The loss came as a shock for the singer who joined politics five years ago. Professor Jay, 44, who was defending his seat on a Chama cha Demokrasia na Maendeleo (Chadema) ticket, lost to Denis Lazaro of Chama Cha Mapinduzi (CCM) after garnering 17,375 votes. Lazaro received 31,411 votes. Professor Jay has been an inspiration in the arts industry in Tanzania, having been one of the founders of the bongo flava genre.
A level-headed star whose songs are known to expose corruption and political injustices, as well as raise awareness on social issues such as HIV and Aids, had vowed to tackle these issues in parliament. Having been the first young musician to capture a major political seat in Tanzania, the Machozi Jasho na Damu, Mapinduzi Halisi, J.O.S.E.P.H., Alita Continua, Izack Mangesho and Kazi Kazi singer has in the past encouraged more youth to join active politics and fight for policies that favour them. Many have heeded his call and bagged political seats.
In the concluded elections, Professor Jay who has been a staunch opposition supporter and government critic went down as fellow artistes won numerous seats, more than in any other election before. He went against a popular wave that had President John Magufuli showering youth with goodies – having made them part of his campaign vote tours, gifting them with government positions and direct party nomination tickets. Hamis Mwinjuma alias Mwana FA, a rapper, is the new MP for Muheza Constituency. Enjoying Magufuli's CCM support, the We Endelea Tu hit maker beat opposition candidate Yosepher Komba by a wide margin. He scooped 47,578 votes against Komba's 12,034.
Diamond manager
Nasibu Abdul Juma alias Babu Tale, who is Diamond Platnumz's manager, made his debut in politics about three months ago. He was elected unopposed on a CCM ticket to represent Morogoro Mashariki Constituency. He was gifted the ticket by Magufuli. The president's decision to embrace the youth saw him win with a landslide. "The president knew the influence of the youth particularly in these pools and offered them goodies by offering them direct nominations or pledging positions to them as he constitutes his next government," said Abdul Abasi an expert on youth affairs.
ALSO READ: Uhuru's message to Magufuli on his re-election
"Two years ago, he appointed Wema Sepetu, a model and actress, to government as he pledged to have his administration enact policies favourable to the youth. These are some of the factors that got him winning the hearts of the young voters."
He continued: "That popular stars like Diamond Platnumz, Wema Sepetu, Mwana FA and Babu Tale, who are seen as role models for the youth supported him was enough to convince young people to re-elect him."
While Babu Tale received the CCM endorsement after beating Tanzania's Assistant Minister for Agriculture Omary Mgumbe for the party ticket, Mwana FA's bid was a walkover. His competitor for the CCM ticket gave a feeble fight. The Tanzanian creative industry rallied behind Magufuli, featuring in campaign adverts while openly crusading for the 61-year old president. "I feel good when I see Ali Kiba (Ali Saleh Kiba) seated next to Diamond. When you see Harmonize (Rajabu Abdul Kahali) who left Diamond Platnumz praising him in public, that's the unity I want," Magufuli said during one of his campaign rallies where he had invited the three stars.
"I thank you so much for supporting CCM." He even made fun of Harmonize's coloured cornrows as if to prove that he was up-to date with trends. After this encounter, Harmonize went ahead to record a new version of his hit song Kwangwaru, a rendition that heaped praises on Magufuli, especially his development record.  Diamond Platnumz has not always had it easy with the Magufuli administration. He has been censured for "indecent" content and time and again, has had his music banned.
ALSO READ: President Magufuli phones Diamond, sets crowd on fire
In December 2018, Diamond led other artistes in declaring a truce with the government, begging Magufuli to pardon him. This led to Magufuli to gifting him with a hat during one of his campaign rallies, and winning the hearts of many. Since then, Diamond Platnumz has never turned back.
Besides rallying all top Tanzanian singers behind the president, and coming out openly to campaign for him, Diamond Platnumz also remixed his popular song, Baba Lao to a new version, Magufuli Baba Lao – a campaign anthem that was played in every corner of the country during CCM campaign rallies. Magufuli and his CCM ruling party claimed a landslide victory in the elections. His main competitor, the Chadema candidate Tundu Lissu, has claimed that the election was marred with irregularities.