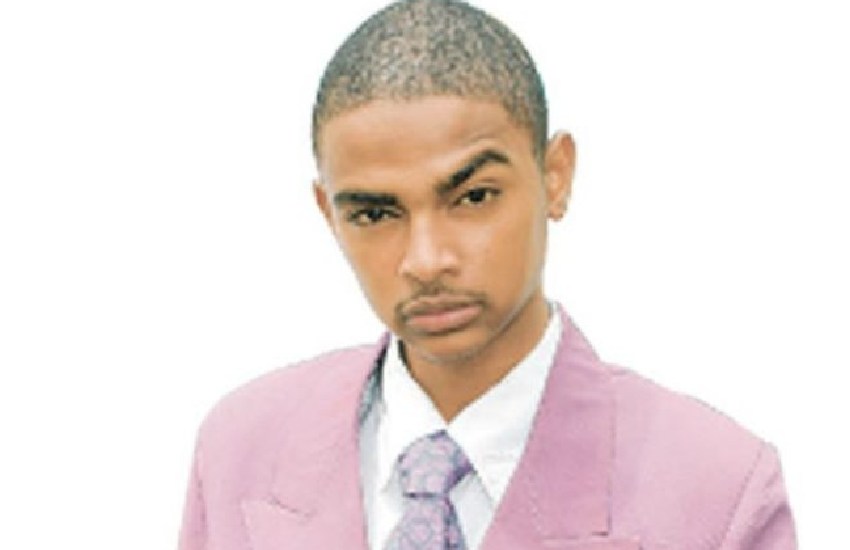 On the afternoon of October 13th, 2006, Abdulkarim Mohammed alias C'zars went for a walk only to disappear forever. It was a Friday when the teen star left his father's Mombasa Bamburi home. His father had just left for the Muslim Friday lunchtime prayer time at the mosque.
On that day, he was supposed to be in class with fellow Kenya Certificate of Secondary School (KCSE) candidates preparing for his final exams, which were to start a week later.  "He left home saying he is going to meet a friend," his father, Abdulkarim Makasi Mohammed told The Standard. "He did not come back in the evening, and it was only after two days that we started entertaining the thought that he had disappeared."
Read Also:Fears for Dudu Baya's life as he goes missing for two months
According to Mzee Makasi, his son had never slept out when in Mombasa, but in retrospect, there were some signs that something was amiss. "In fact, we later realised he had left his phone at home. So the option of trying to reach him via his mobile was out of the question."
His family reached out to all his known friends and other family members in trying to locate the candidate, to no avail. After two days, reality hit home, devastating the Makasi's, and that's when they decided to report at the Bamburi Police Station, which sits on the Mombasa-Malindi highway.
Born on February 5, 1989, the fresh-faced teen was one of the hottest youngsters to ever grace the Kenyan showbiz scene, way before other superstars like Camp Mulla, Nikita Kering, and other teens showed their faces on national television. In 2003, at the age of 14, C'zars had won the second Pure Oxygen Jam music competition – the most coveted showbiz competition back then. 
In 2005, his biggest jam and the one he will always be associated with, Amka Ukatike, dropped, adding to the extensive repertoire that Calif Records was burning dance halls and deejay mixes with.  The video was in tune with the schoolboy, where he is reciting a poem in a fictional drama festival, a performance so boring that everyone, including the judges, dozes off.
Read Also: When Kapuka club bangers raided the airwaves in Kenya
It was only after switching to a song, that he gets everyone up and dancing, including a female judge who is clearly years and experience older. When the news that he was missing broke, it spread like wildfire. Mzee Makasi took to every media outlet, explaining that his devastated family was determined to find the boy – through thick and thin. 
Veteran Bidii Yangu Genge rapper Jua Cali explains that he received the news of C'zars' disappearance with shock. "I can't remember right, but I know we go the news over the radio or newspaper and got really shocked. We did not get a call from his dad as Calif the stable that had been recording him," recalls Jua Cali.  "At first, because there is no dead body found, you assume he'll just turn up like the many kids who get lost only to appear after a day or two. Then six months, a year, two years…till now"
It was the era of radio, and social media was still years away.  These days, photos of lost people are shared on WhatsApp groups, on Twitter and Facebook, finding a lost person amplified. Those were the 'dark days'.
"Early last Friday morning we set off on a search for 17-year-old Mohammed Abdulkarim, also known as C'zars, who has been missing since October 13. Accompanied by C'zars' father, Abdulkarim Mohammed Makasi, we walked across Nairobi's Eastleigh Estate, through the murky labyrinth along Chai Road that separates Pangani and Race Course estates. We were headed for Juja Road Estate, where the youth was rumoured to be staying," Pulse Magazine, the only Showbiz magazine that could report such news back then had written. 
How would he have gotten to Nairobi? Why would he have driven to Nairobi for the first time? Had he been abducted? What just happened? Mystery! Years on, no one, not even police who took to investigate the matter have answers. "He was a very friendly boy," says his father, who has a gravy posed picture of the artiste as his WhatsApp profile. He got along with almost everyone. He would make friends very easily, with the young and old," says the old man who still prays his son gets back one day. 
Read Also:C-zars is still missing- Father to 'Amka Ukatike' singer dispels rumours
To date, social media always lights up around the topic of C'Zars. Every year around this time, Kenyans on Twitter (KOT) discusses his disappearance, with each year bringing out more 'cousins' out of the woodwork.  In October of 2019, one Joyce Lorna pointed out on social media that C'zars has been living in the Island nation of Australia. Another mystery! "These people are not really serious, and that is why I have never received credible details or even a photo of my boy. I always treat these speculations as a joke, until the day they help me find C'zars," said Mzee Makasi.
Other social media users make fun of the fact that C'zars has some uncanny resemblance to Embakasi East MP Paul Babu Ongili Owino. Some even suggest the firebrand politician is a reincarnation of C'zars. Mzee Makasi has not given up hope. He wants the State to help him find C'zars, one of the most celebrated musicians of the Chaguo La Teeniez awards generation – which he won.