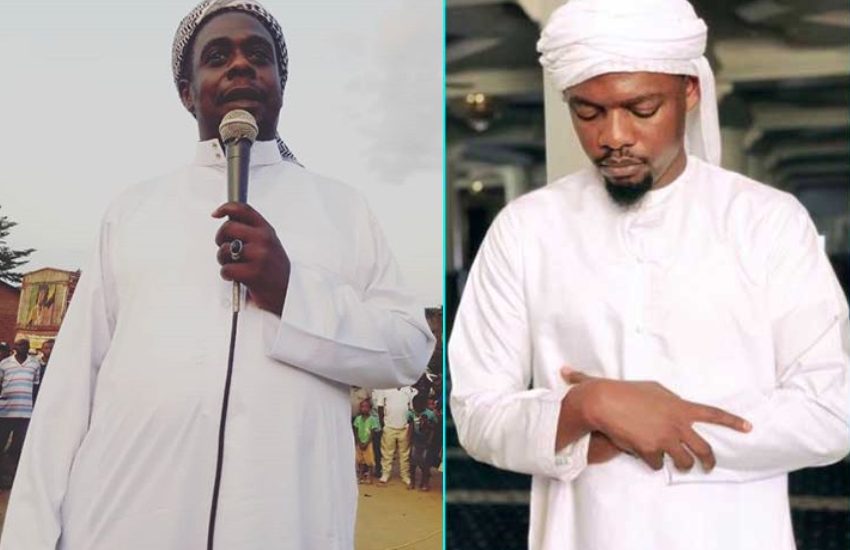 Veteran Taarab singer Mzee Yusuf has offered to help RnB heartthrob Behnam Paul Mnyang'anga alias Ben Pol navigate his new spiritual path following the Moyo Machine hitmaker's conversion to Islam on October 23, 2020.
Read Also: Ben Pol takes time off to do some 'cleansing' amid break up rumours 
In an interview with Global Publishers, the Mpenzi Chocolate crooner offered to teach the Bongo Flava star how to read the Quran and said he will assist the 30-year-old further his connection to Allah and the Muslim community.
In his congratulatory message, Mzee Yusuf explained that Ben Pol will have it easy if he made the choice out of his own volution. "Conversion or denunciation from a religion boils down to choice. If his conversion to Islam was void of coercion, conversion for love or by force, then he will be at peace. But, if his choice was made out of what I just listed, he will be troubled within," said Mzee Yusuf.
Adding: "I advise him to hold firm, to introspect, to understand who he is and not waiver. I am ready to be close to him; to nature him - to offer thought, knowledge and wisdom. Should I get his contacts, I assure you I will teach him how to read the Quran in two weeks– free of charge - because conversion to Islam is just not enough, he needs to be emboldened in faith and guided to understand his religion."
The singer's offer comes days after Ben Pol's mother opened up about her son's marriage to NERO CEO Anerlisa Muigai and surprise conversion at Masjid Ma'moor, Dar es Salaam, Tanzania.
Read Also: Anerlisa reveals she is not in good terms with husband Ben Pol 
"Yes they are together, even though she has travelled," said Cecilia Buhondo when asked about her Kenyan daughter in law. "I'm also confused because I only recently saw the photo on social media. I'm shocked but I haven't spoken to him yet; I'll look for him so he can tell me what he's decided on. I called him but my calls went unanswered. Maybe he needs time to rest and doesn't want disturbances."