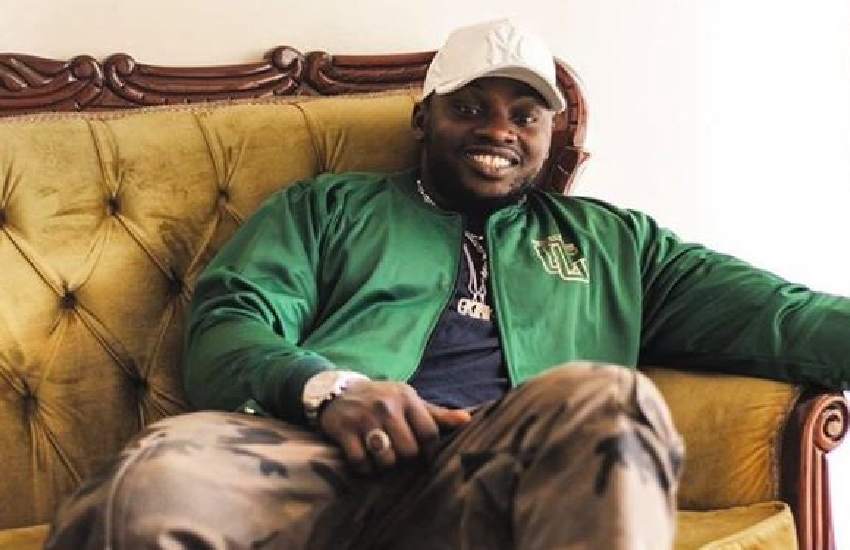 The OG Khaligraph Jones still has unfinished business and maintains why we must trust the process in his first post BET Hip Hop nomination interview. "When I was first nominated for Sound City, I did not win. I just went for the event and that was enough. You don't always have to be victorious, but rather focus on pushing till you get there." Says the rapper from Kayole.
He has never apologised for who he is and despite coming short to UK rapper Stormzy in the BET, he is adamant the best is yet to come: "In my last song, I did indicate that we should trust the process. We know the milestones we are making and our conversations should be progressive and not with a hate tone of why one did not win. To be honest with you, this year, I was not ready to take that victory."
Read Also: What Khaligraph Jones told UK's Stormzy after BET win
As much as he didn't get to clinch the bling, the nomination still grants him reasons to celebrate and stay persistent: "The nomination provides me with new platforms and network. A BET nomination by itself is enough to open doors for you. From it, I have already gotten a booking for a major concert in Las Vegas next year where Wizkid will also be performing. See, it is even good that Covid-19 was here and I did not have to go to the States to attend. I hope to be there next year in person and show my presence.
The Hao artist is a team player and says a win for one is a win for all of Kenya's industry: "When one of us receives such a big recognition it is a good thing for all us. We are putting Africa on the map and honestly, it is a win for all of us not just Khaligraph Jones. It is good for everyone to know how this industry works.
Despite not winning the Best International Flow award during this year's annual BET Hip-Hop Awards, Khaligraph said his nomination was a big win for Kenya and Africa. "When we are nominated for such international awards, it means our music in Kenya and Africa is being appreciated worldwide. This recognition is key as it puts us on the world map and on the same pedestal with other artists from across the globe. This is what creates opportunities and opens our industry beyond the local space," Khaligraph told Standard Entertainment & Lifestyle.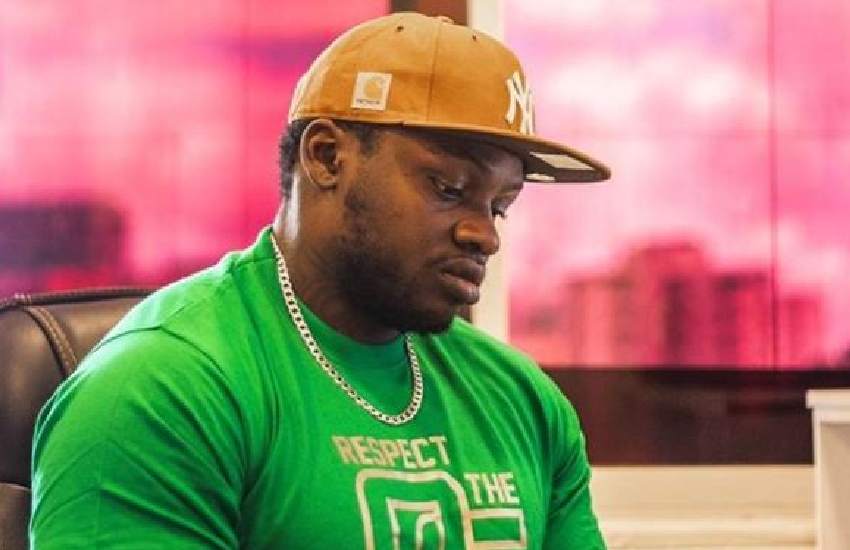 "This is why I said getting nominated was good enough for now. Slowly, our music is opening doors in high places. Being placed in such spaces where we are mentioned around other big music players who control the international music economy should tell you something about where we are headed. This is respect," he added.
Khaligraph congratulated Britain's Stormzy who scooped the award during this year's annual BET Hip-Hop awards ceremony on Tuesday night. "Congratulations Stormzy. This year we were satisfied with the recognition and the nomination. Now it's time to put in work for next time. The OG shall be respected. Trust the process," Khaligraph wrote on Instagram, responding to the win.
Stormzy, whose real name is Michael Omari Owuo, beat Khaligraph alongside five other nominees - Meryl (France), Kaaris (France), Nasty C (South Africa), Ms Banks (UK) and Djonga (Brazil) to carry the day during the virtual ceremony. Stormzy is known for his popular hits such as Shut Up, Vossi Bop and Heavy is the Head.
Similar to AFRIMMA in 2017 and 18' Best Rap Acts, the OG was satisfied with a nomination before eventually ending up after a victor the following year. American rapper, singer and songwriter Megan Thee Stallion was the big winner of the night after collecting awards in three categories. Coming at the back of her latest big releases Don't Stop and B.I.T.C.H, the star took home the Hip-Hop Artist of the Year, Best Collaboration and Hustler of the Year awards. Rapper Da Baby made history nominated for 12 awards and not even scooping one.
Read Also: 'Sorry! You can't rent here' - Why Khaligraph's house-hunting saga is a tip of the iceberg
Now on its 15th year, the annual awards saw Future's (featuring Drake) Life is Good single win the Best Hip-Hop Video, The Box by Roddy Ricch take Song of the Year, Roddy Ricch's Please Excuse Me For Being Antisocial pick Hip-Hop Album of the Year and Chris Brown and Young Thug Best Duo/Group. Pop Smoke was awarded the Best New Hip Hop Artist, Travis Scott (Best Live Performer) and Rapsody the Lyricist of the Year.
Khaligraph's new release Ni Kubaya (featuring Breeder LW) is one of the biggest songs enjoying rotation play right now.