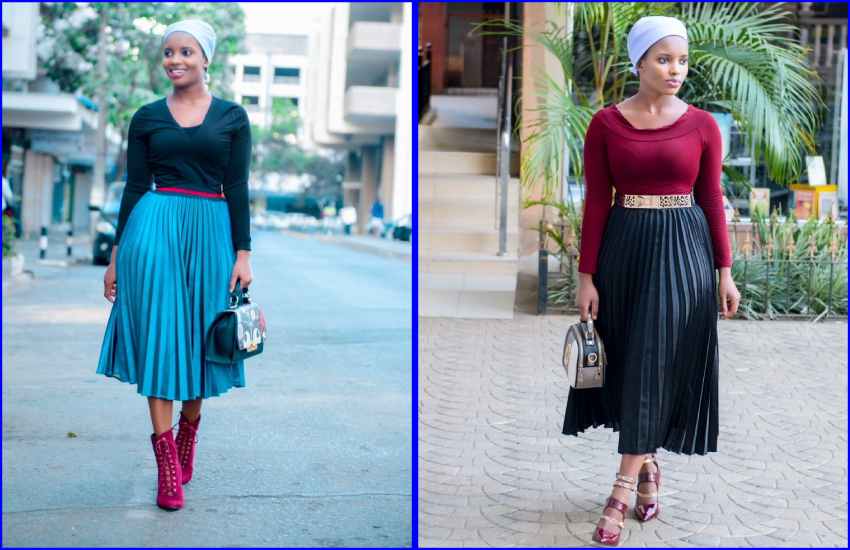 Before hitting the age of 30, most people hope to be financially stable with a little savings account going, and for a few lucky lovebirds, to have settled down or be in a serious relationship. That is what 'Akorino model' Peris Wairimu alias Pesh is banking on.
Opening up about dating and marriage, the IT specialist and fashionista behind Careh Beauty Shop said men fear approaching her. "If I am, to be honest, I'm at a point in my life where I need to settle down. I don't want to get to my 30th birthday without having ticked this box. I'm yet to find my perfect match. Not so many men approach me more so the Akorinos. Maybe they feel intimidated by me," said Pesh in an interview with Nairobi News.
According to Pesh, the few who muster courage are not religious nor ready for a long-term commitment. "You have to be a born-again Christian that's all I need, doesn't matter what's your denomination. Problem is that most guys who bug me aren't really born again," said the sizzling beauty breaking stereotypes famed for her trendy signature pleated skirts and head wrap.
Read Also: Spare us from wearing helmets- Akorino faithful's plea
Making her case, the model went on to outline what is expected of her suitor and the steps needed to have her hand in marriage. "You see, in our church for the ladies it's all about preserving our purity. We are not allowed to date and this is what most men want," she narrated.
Adding: "Once a man shows interest in you, and you like him, you have to notify the church immediately. Then you guys enter in a courtship that has to last not beyond six months and you are not allowed to have sex. During this time, you get to meet each other's family and dowry is paid. Once the courtship period is done, you wed."
Speaking to Heads Up in 2019, Pesh disclosed that she was not in a hurry to get hitched, "Currently, I am not dating. I'm more focused on myself, my studies and my career path." She noted that though members of her faith have deep-seated reservations and are often considered prude on matters beauty and fashion, they too can be attractive and dignified. 
"Mid 2017, I wanted to prove that the Akorino people can shine in any career they focus on.  We are mostly known for our dressing and always ridiculed with statements like, 'Watu 10 na Mukorino mmoja'. I decided to embrace it as a model and members of the church as well as my family were very supportive. My mum, for example, bought me clothes," revealed Pesh.
Read Also: I'm single, says popular Akorino model Pesh
Her reaction was thus natural in 2019 when she apologized profusely after photos of her rocking a swimsuit in Diani, Kwale County unsettled a section of her followers and fellow Akorino members. "I would like to apologize to anyone who might have been offended by any images posted on my social media pages. I believe that people can express themselves in very many ways and still have their morals intact. The images shared were innocent but the conversation that arose from them don't match with what I stand for as a young Akorino lady. Thanks for your support and I wish you all a lovely week," read her post.