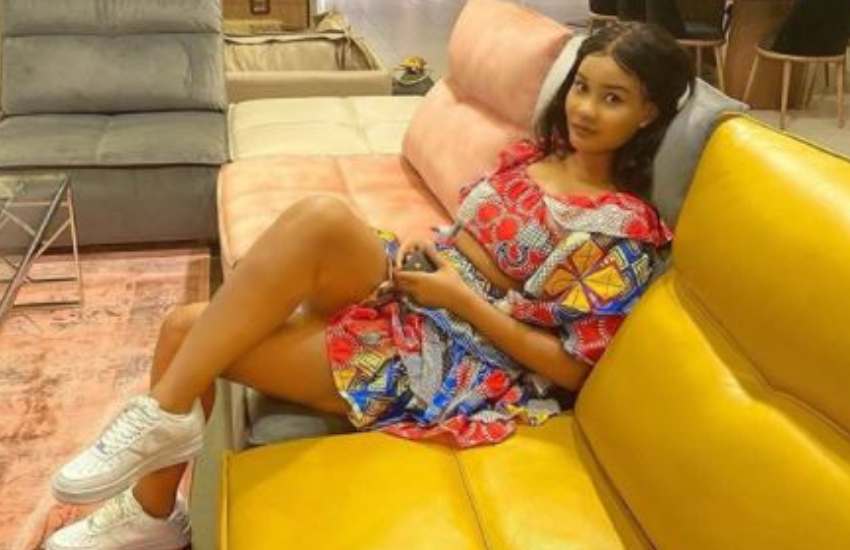 "Hamisa Mobetto is such a talented singer!" they all say. But beneath the veneer of public adoration and comments like these whenever the Tanzanian model releases a song, there are critics who painfully banter that she cannot sing even if her life depended on it.
Responding in an interview with Global Publishers, the mother of two shrugged the suggestions off as idle talk and reiterated that she is the weaver of her own dreams and that 'haters' who say she cannot sing are stuck, wading in a minefield of opinion and taste.
Read Also: Hamisa Mobetto speaks on Kenyan MP who 'impregnated' her
"I am a person who does not give up easily. I believe in my vision. I truly hold that your dreams are God-given and yours to build. In this life, if you listen to naysayers you won't achieve your goals even if you were destined to," said Mobetto.
Talk of Mobetto's talent, or lack of, bubbled soon after her 2018 debut and gained traction on social media after one of her most vocal critics, Esma Platnumz - the sister to her baby daddy Diamond Platnumz - famously asked her to get voice training.
Commenting on Mobetto's then-freshly released song Madam Hero, the first song off the model's African Fighter music album, Esma opined that Mobetto should have concreted on her thriving modelling career and not jumped on the Bongo Flava bandwagon.
"I am confident that if I do music, I would upstage her. She needs to really do a lot of voice training. She is out of depths in music. She should concentrate more on modelling. I don't know, but in music, she hasn't cracked it yet," said Esma at the time.
Read Also: Diamond is mine forever- Hamisa Mobetto as she calls for unity
Media personality Juma Lokole, who in April 2020 spilt tea on Platnumz's relationship with ex -Tanasha Donna, was on his part kind to Mobetto saying she was, at least, better than socialite Official Lynn.
"Lynn can't sing. Let's be honest. Can she be said to be at par with Ruby or Nandy? Is she singing or seeking clout? She can't act. The buzz around socialites is no more –she's aged and there are upcoming talents taking her spot.  I don't blame her, she is seeking avenues to earn. If I was to grade Diamond's exes as to who can sing, Tanasha is top. Mobetto is second; she is working hard and I can listen to her songs," said Lokole in an interview during the 2019 Miss Kinondoni pageant.