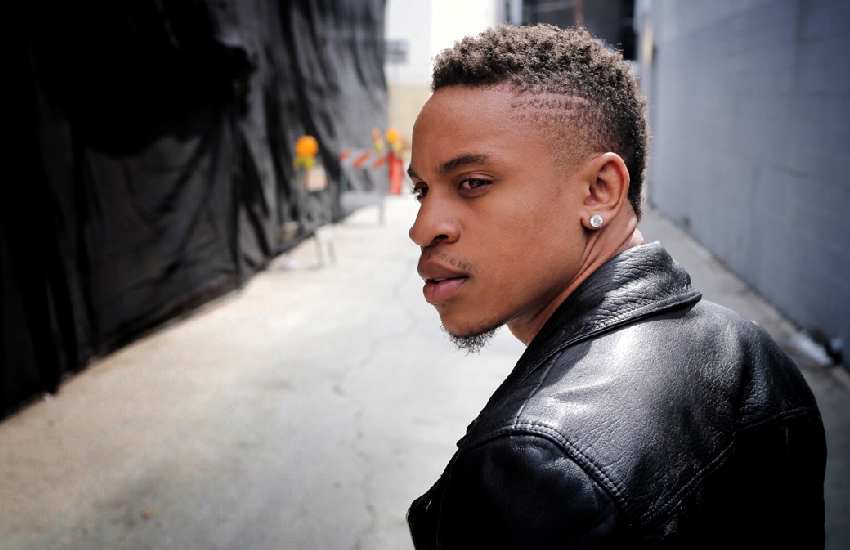 Vanessa Mdee's actor, singer and model boyfriend Olurotimi Akinoso alias Rotimi, didn't spend a shilling from his contract in the award-winning television drama series Power despite featuring for six seasons.
Opening up during a talk on Black Wealth The Renaissance, the 31-year-old Love Riddim star, who played Andre Coleman on the show, said he was motivated to save by his father. "When I got my power contract, my dad said... He looked me in my eye in the kitchen and said, do you believe you are a star?" said the Nigerian-American.
Read Also:Vanessa, Rotimi flaunt their young love
"I said yeah, he said prove it to me, I don't want you to spend $1 of your power contract, however, how long this contract is. I don't want you to spend $1 out of it. I want you to make money in your endorsements, your music and everything else, but you may make some millions in this but do not touch this. I want to see, can you do that? I said yeah. The first purchase I did with my money was buy myself a house."  
That house would feature in his highly publicized 2019 beef with Power executive producer Curtis '50 Cent' Jackson. This is after 50 Cent called out Rotimi for an alleged $300,000 debt. "You do owe me money. My man, you owe an outstanding balance of $300,000 now walk with me to the bank. That's right. You owe me 300,000 thousand... You no. 1. Now, you can pay me my money," shared 50 on social media.
Speaking on BET's Black Coffee, however, Rotimi explained that the debt was from royalties after Love Riddim topped the charts."So basically, I was signed to 50 as an artist. If you're in the music business or have knowledge of how it works, if someone believes in you, they give you a budget to work your project. So what happened was, [Fif] didn't agree on the single. He felt like another song off my project, "Walk with Me," was going to be the single."
He added, "I said, 'Let me bet on myself, I think 'Love Riddim' is the one.' We worked it out where the mechanicals would be paid. So basically, the royalties that you make off of your project, that's how he gets paid back. It's not necessarily the sales off of it. But the man is a marketing genius, and he's dope at what he does. I honestly think, he woke up on the wrong side of the bed that day, because we had already discussed [how payments would get back to him]. But he saw that I bought a house. The record is number one. So he was like, 'Oh, he could pay it back right [now]! I'm not waiting for mechanicals. Pay it back right now!'"
Read Also: Vanessa Mdee accompanies Rotimi to Tyler Perry studios
The issue has since been settled.