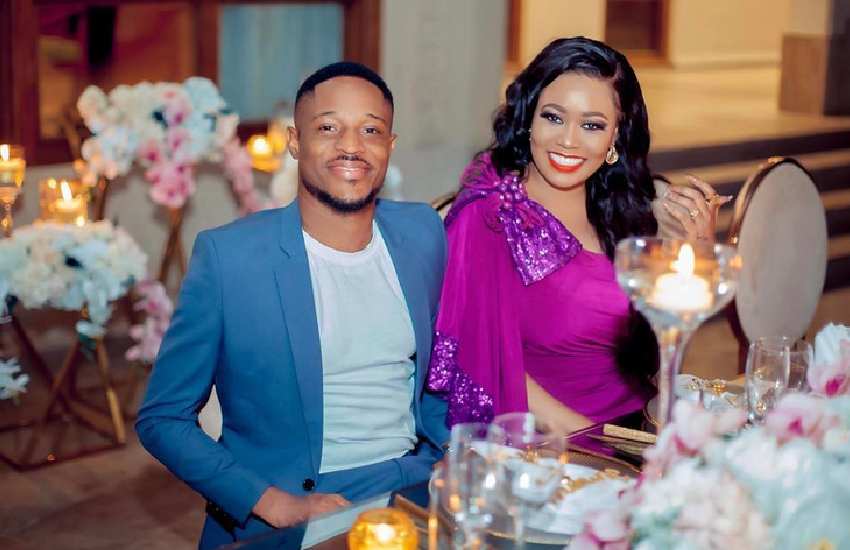 Vera Sidika's Tanzanian ex-boyfriend Jimmy Chansa has revealed that the socialite turned entrepreneur was the one that ended things between them. Responding to a curious fan on social media questioning him about their past relationship, Chansa admitted that Vera dumped him.
"Does it means that Vera is the one who dumped you?" asked the fan. To which Chansa replied, "Yes." The former couple went their separate ways a few months ago after she claimed that their relationship was 'too toxic for her and couldn't stay to impress other people'.
"I walked out of my relationship coz I'm not gonna stay in a toxic one just into impress people like you. You can think whatever u like at the end of the day I'm the one who'll face the B*llsh*t so I will eliminate what's not good for me. If you like, say whatever, strangers on the internet will never let me tolerate b*llsh*t from a man just to show the world that I'm still in a relationship. Hell, nah. I will always put myself first. On God!!!" she wrote.
Before their breakup, Vera and Chansa had denied reports of a split and defended each other against trolls. "The same people claiming they are waiting for break up drama are the same who said they are waiting for break up with Senegalese guy… but they never saw it. Just because it happened before doesn't mean it's a pattern. There are reasons why things happened that way, during that time and none of you all will ever understand. So keep waiting for break up drama that will never come," said Vera.
Otile Brown
Before moving on with Chansa, she had gone through a nasty split with her ex-boyfriend, popular musician Otile Brown, accusing him of using her for money and fame.
"As much as we love so deep. Women do find it a turn off when a man keeps asking for money. Regularly. From week two of dating, claiming he will refund & he never did. I have never even once in my life asked him for any money. This time it happened 2 days after reconciliation and it ended up looking like the only reason he came back was for the money. Because when I said I didn't have 500k he went mute for 1 week and the next time I saw him he was claiming that relationship ain't working. I refuse to be used financially or for fame. If such a person walks away coz u didn't give them money ...it's more like good riddance," she posted.
Not too long after their publicized break up, Otile moved on with his Ethiopian bae Nabayet. Vera, eventually, followed suit with Chansa. The Vera Beauty Parlour owner is currently in a serious relationship with singer Brown Mauzo and are making plans to start a family. "Bae and I are happy and working on our family plans," said Vera in a previous interview.