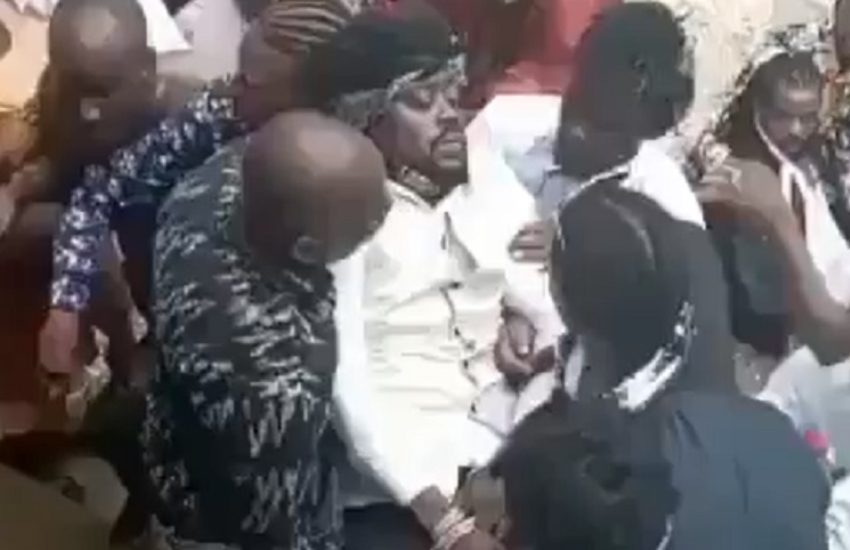 Self-styled King of the Dancehall Anthony Moses Davis alias Beenie Man is pleading for prayers as he grieves his mother's passing, two days after he fainted at her graveside in St Elizabeth Parish, southwest Jamaica, over what he described as a 'brief blackout'.
Read Also:Sean Paul blasts dancehall's clash culture says it fosters 'slavery mentality'
Opening up about the incident on social media, the 47-year old Girls Dem Sugar star denied being hospitalized. Beenie Man explained that he was overwhelmed by emotion moments after his mother, Lelieth Sewell, was lowered to the grave on Sunday, October 25 but recuperated after he was comforted by friends and family. Sewell, 63, died a few weeks ago after being discharged sometime in August from the University Hospital of the West Indies where she had been hospitalized since July 2020 for stroke.
"I kept telling myself, maybe if I remained active I will be able to function. Unfortunately, when it came down to that very last moment, it hit me and hit very hard. This would be the last time I would see my mom. Unfortunately, that very intimate and sad moment was recorded and then circulated around the world with false statements," posted the Back it Up songbird on Instagram.
"Despite the noise, the singing, the mourning, all I could hear was silence while watching my mother's body being lowered into the tomb. My heart broke and I blacked out for a few minutes," added the Who am I hitmaker, disputing reports by local media that he was rushed to the hospital shortly afterward.  Videos circulating online from the at all-white themed funeral service show the father of three being ushered away by four men. 
On September 23, he shared a heartfelt video and mourned his mother as a pillar behind his dancehall success. "Not many of us have a strong support system, thankfully I'm blessed with great fans, great coworkers, great friends and a solid family. I am truly blessed and I am grateful. This journey will be a rough one without the physical presence of my mom but I know she is with me always."
Read Also:Dancehall star A'mari set to appear in court for violating quarantine
In her honour, the singer announced that he was building a community centre to nature talent in her native Waterhouse community. "Without my mother bringing me here then I wouldn't be here... With this community centre, it will afford youth from the Waterhouse Community and neighbouring communities the access needed to assist them with materials needed for them to learn and better adjust to this unfortunate shift in their lives."